WeChat search "Fengyou Suri" or "PTTVTXPS" Follow more 商 资 资!
[Feng Yunr "]
Guo Shunyuan
He is a very legendary creation of the rich character, from the grass root of the rivers and lakes, so early, after leaving the creation of the creature, then boring the ocean in the sea; he is going to South Africa; he is with South African political leader Mandela with South Africa and quite more He successfully created the "Baolan" brand, and stream building China's LV …
Guo Shunyuan, born in 1970, Xipu Village, Zhongmen Town, Putian Xiudu District, is currently the chairman of the Board of Directors of the Bolan, Fujian Ballide Chairman. He is also a vice president of China Fujian Tongxiang Association, South Africa, Vice President of the South African Industry and Commerce, Standing Director of the National African Industry and Commerce, Trade, China Leather Association, Shanghai Putian Commercial Association Honorary President.
Guo Shunyuan won the "Top Ten Outstanding Youth" in Putian City, "China's Top Ten Innovation" award, "Asian Brand Top Ten Innovation Character Award", China Leather Bag Industry Annual Character Award, 2008 by Fujian Provincial Party Committee, Provincial Qinglian Awarded the "Fujian Provincial May 4th Youth Medal", which is one of the 25 Chinese in the World Fashion Dining in the Forbes Chinese.
In 1985, Guo Shunyuan, who was studying in the middle school in Zhongmen Middle School was brought to the father and uncle to China's Inner Mongolia Autonomous Region continued to learn. Two years later, he graduated from the beginning of the father, and the old man of Putian Zhongmen, who rely on the traditional craft of the production of steamer, and began to go to the north and the four seas. One year later, Guo Shunyuan dismissed rely on hand and craftsmanship, and began to get involved in wood business. In the early 1990s, he was in the early days of operating the wood industry, and it has gradually accumulated in the economy. So he applied for a registered Montanong Material Company in Inner Mongolia. He has had his own first company. It has a fixed office, 20 years old.
With the unique and tenacity of Putian people, the mind is flexible Guo Shunyuan to push the economic and trade business to a wider area, and the scope involves steel, coal, oil, chemical, etc., and has achieved impressive performance in various projects. . After three years, he completed the most primary capital accumulation of entrepreneurship. After that, he began to invest in the factory, working with Baotou Iron and Steel Co., Ltd., founded the rare earth smelter and Baoding high-speed wire plant.
In the late 1990s, Guo Shunyuan seized the opportunities of South Africa just established in my country, establishing the first overseas base, main boxes and footwear products in South Africa, and started with "Baolan" to start a business, after short In short years of development, its products take a large market share in South Africa, Italy, Dubai, Chile. In 2003, Guo Shunyuan was guided by the Putian Municipal Government to return to China, and founded Guide Fujian Chalkki Co., Ltd. in China, Gulan Deng Guangzhou Box Leather Co., Ltd. Six subsidies such as Baolande Group (China) Co., Ltd. formed a comprehensive system of design, research and development, production to marketing, and opened up domestic high-end leather markets with "Powerland" brand. In less than ten years, Guo Shunyuan leads his business, brand and employees, created a miracle for the history of domestic leather brand development.
A brand of development is a glorious history that is constantly pursuing transcendence, and the wonderful source is constantly pursuing and self-transcendence. Guo Shunyuan and Baolan's brand development history is a touching growth history.
Guo Shunyuan is an entrepreneur who has special development ideas and brand management strategies. He pays attention to the brand. After entering the Chinese market, Guolide adopted a precise market promotion strategy, plus impeccable craftsmanship and perfect workmanship, and quickly got a large number of faithful customer groups.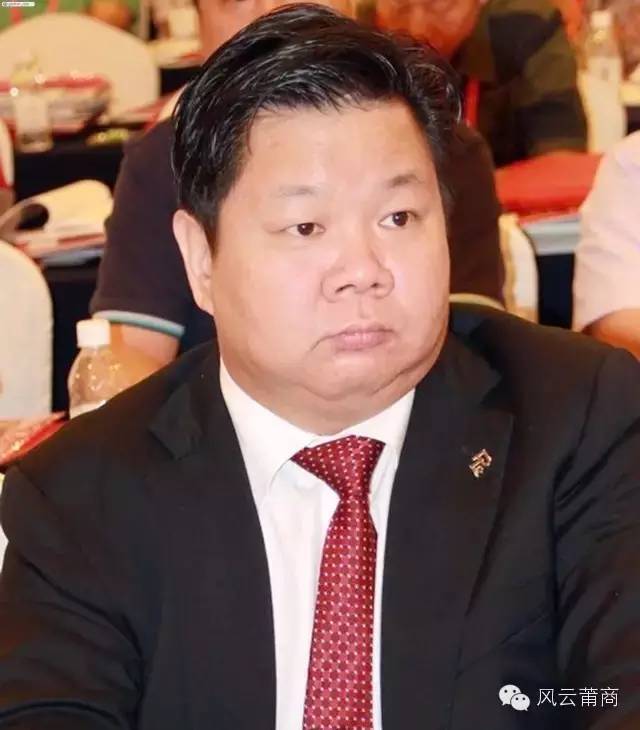 In the Chinese luggage production enterprise, Guo Shunyuan's Powerland first invited international star endorsement handbag brand, the first international handbag brand, which is planned by large intellectual agencies, the first on CCTV, Satellite TV to put advertising handbags The first brand of seafood and empty media, the first brand that is purely designed by the Italian professional team. These bold initiatives have enabled Blende to penetrate the temperament of "big companies, big brands" from the beginning, and showed his business wisdom and courage. The new initiative of Guo Shunyuan made Gu Bangde have become one of the largest brands of the media. Many bags also began to set up brand strategies and follow up the corresponding marketing measures. He uses powerful actions, practice and promotes the Chinese luggage industry from production and operation to brand marketing.
In 2007, Bolden Director, the original Gucci design, Duaro, Francis, served as a general designer and brand general consultant of Powerland leather, transplanted international advanced business philosophy, service model, marketing method to Powerland brand, the same year To discuss cooperation with the French luxury association, marking the Powerland's international boutique ranks an important step.
In terms of brand marketing and promotion, he does not hesitate to hire China's famous marketing planning agencies Ye Maozhong Marketing Cemented Company to launch a new round of marketing promotion worldwide. After that, he invited the International Sunday Li Jiaxin to serve as a Babyd Hippocket image spokesperson, and became the first handbag brand in China's boxer enterprises. At the same time, he cooperated with Hunan Satellite TV to carry out heavy advertising in the golden time, and smartly using many domestic first-line magazine platforms such as "Fashion Bazaha" to speculate on the Blended brand. In just a few years, Powerland has been fully explored in the domestic market and developed rapidly into domestic well-known high-end brands, and is close to the luxury brand. In 2007, Barandong won the title of "China Famous Brand" and "Asia 's top ten most influential brands", won the "Chinese luggage leading brand" in early 2009, and became a "Diaoyutai Guobin for gifts". At present, Powerland brands have been established in Europe, Asia, Australia, South America, Africa and other places.
The overseas business headquarters of the Boldland Group is located in South Africa. In the United States, South Africa, Panama, Italy, Dubai, Chile and other countries and regions have a bag processing and trading company, the market covers Europe, America, Africa, the Middle East and other regions, has established a Stable international sales network. Combined with high-end brand marketing experience and China's market characteristics, Gulan De constructed unique channel model; set up Beijing, Shanghai, Guangzhou, Northeast and other regions for the strategic market, the first phase of the special mall of first-tier cities, establishing an area The model, with a point, form a strong brand outlet layout.
In 2010, "Baolan Powerland" was identified by the State Administration for Industry and Commerce as China's well-known trademark and became the leader of the leather bag market. On April 11, 2011, the Blend of Stangdd Co., Ltd. conducted a public release in the Frankfurt Stock Exchange, with a financing amount of about 94.9 million euros, equivalent to 895.8 million yuan. After more than 20 years of storm, today, Guo Shunyuan founded the Blend Group, with 12 branches, with its own international brand "Powerland", and many factories, have a good brand reputation and certain in many countries. The market share has established a stable international sales network, main product luggage leather, shoes, clothing, etc. Italy, Dubai, Mozambique Chile, Brazil, Hong Kong and other countries and regions have established a business agency and have become a strong multinational group company.
In 2015, it may be due to the reason for the earnings, Boldee was forced to deliver in Frankfurt. But we have reason to believe that this is just some of the twists and turns of a company, Guo Shunyuan and his company's future road is still long.
(This article is organized according to Guo Shunyuan Network Public Information)
WeChat search "Fengyou Suri" or "PTTVTXPS" Follow more 商 资 资!