Christmas is coming. Exchange gifts with your beloved family or lovers is also one of the highlights. As a parent, will you also consider giving your child a child electric car? Here is a Ford Mustang electric car, which may bring surprises to children!
This Ford Mustang electric vehicle is launched by the original Ford factory. In order to achieve a high degree of authenticity, the appearance of the sixth generation Mustang is also equipped with a non -slip system, a dynamic stability system for the body, and even ejection!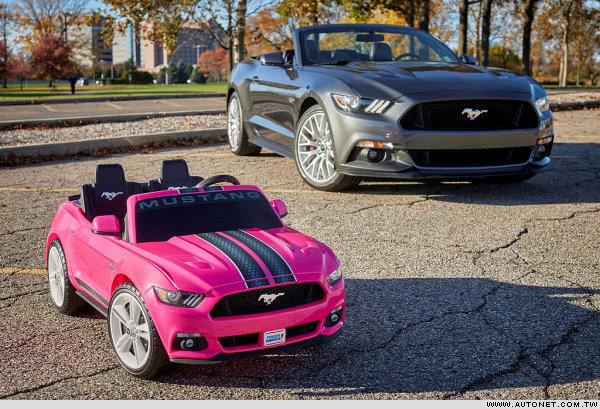 The interior is set in double -seater settings, and even two children can take turns to drive. In front of the steering wheel is a LED touch screen, which mainly displays battery power, and allows parents to set the speed setting of 2 ~ 8km/h to prevent children from driving too fast. Mini Mustang is also equipped with engine, exhaust sound simulator, and three -dimensional speakers that can be dialed, just like a real car.
This FORD electric mini Mustang will be launched next month. It is recommended to sell for $ 360, which is much cheaper than Golf GTI children's electric vehicles.