Kodak, who has infinite scenery in the film era, has never got rid of the image of negative typical cases after entering the era of digital image. Although Kodak has also launched a lot of digital cameras, there has been no obvious improvement. In the past two years, they launched the relevant accessories used in the era of digital images such as the U disk and memory card, and planned to expand the new business channels. Recently, on the Kodak official website, a portable projection screen was launched. I plan to explore the development space in the projection market.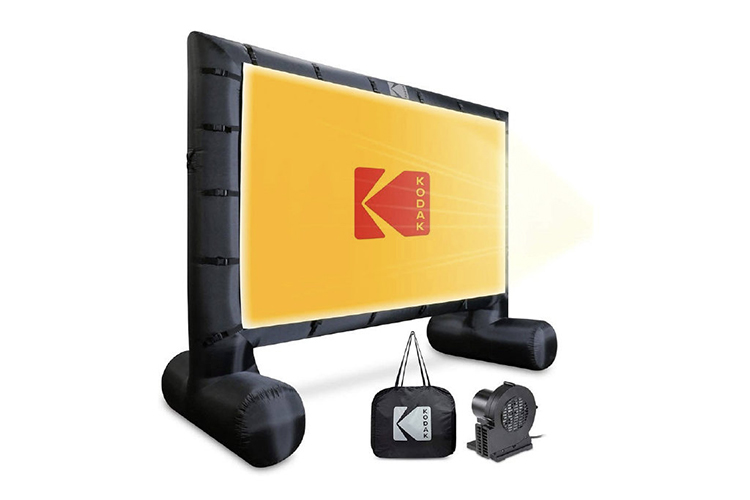 It is understood that this portable projection curtain cloth uses an inflatable scheme. After passing, the electric air pump attached to Kodak is inflated. It can be filled with gas in a few minutes. The accessories fix the curtain, and in the state of full and fully expanding the gas, the size of the projection curtain can reach 174 inches. The projection experience of the big screen is quite comfortable. Of course, the main limitations of projection are the venue factors. This projection curtain may be more suitable for outdoor camps.
Kodak's portable projection curtain price is $ 359.99, equivalent to about 2300 yuan, 2300 yuan to buy Kodak's brand feelings, depending on whether everyone wants to accept this price.