Hello everyone! Welcome to the treasure workshop of Xiao Y and Xiaolu! There is a lyrics sing, the tail in July, you are Leo, the prelude to August, you are Leo. Today, Xiao Y will use a broken old bracelet to transform a new Leo bracelet! Amateur handmade, for entertainment, let's take a look together!
1. Put the renderings first! Ah, classical and fashion are perfectly integrated at this moment.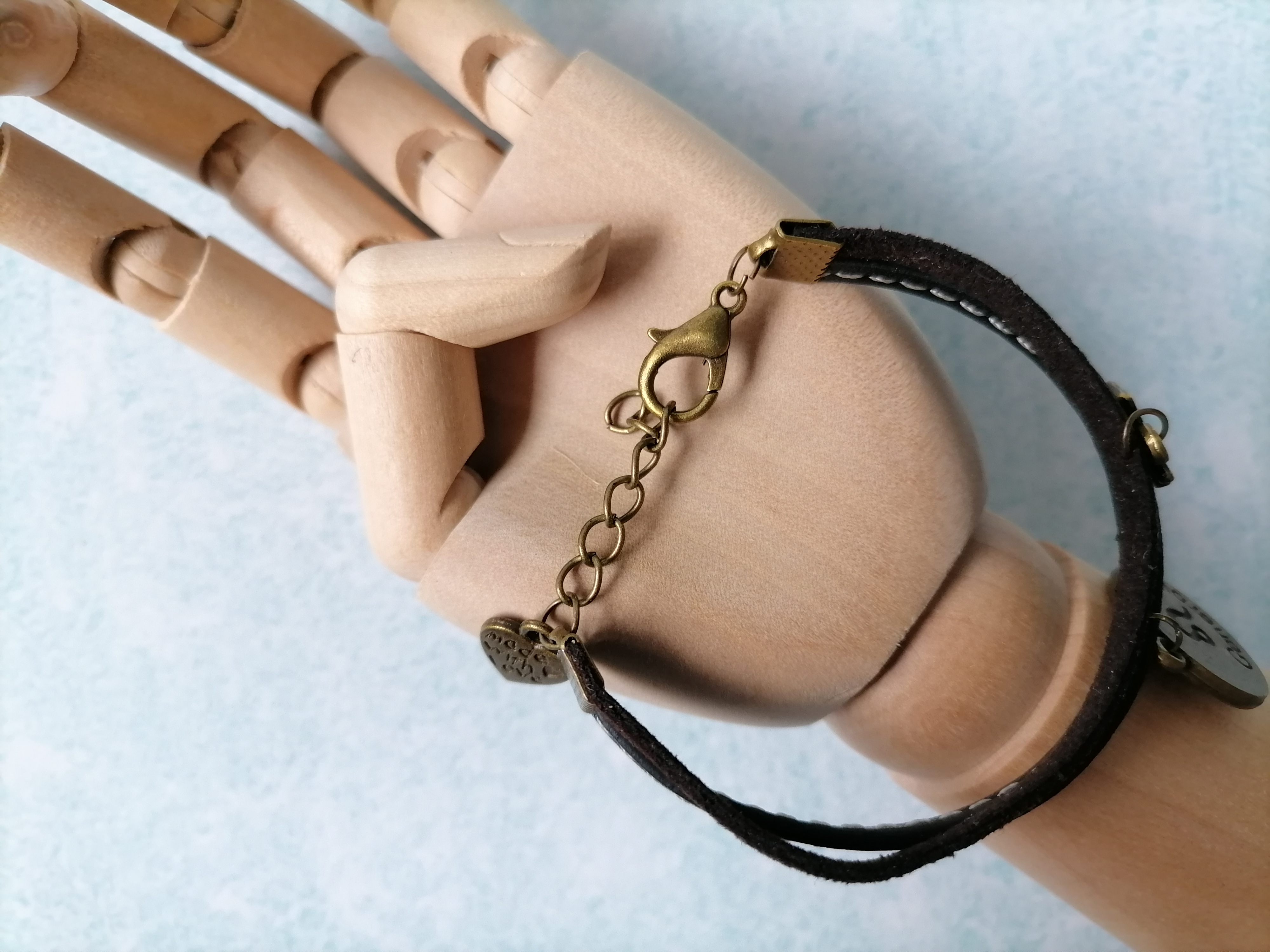 2. Our protagonist today, a flat leather rope bracelet. In fact, Xiao Y still likes this golden buckle, but unfortunately it is broken, so let's transform it and let it rejuvenate!
3. After introducing the protagonist, let's take a look at some other supporting roles.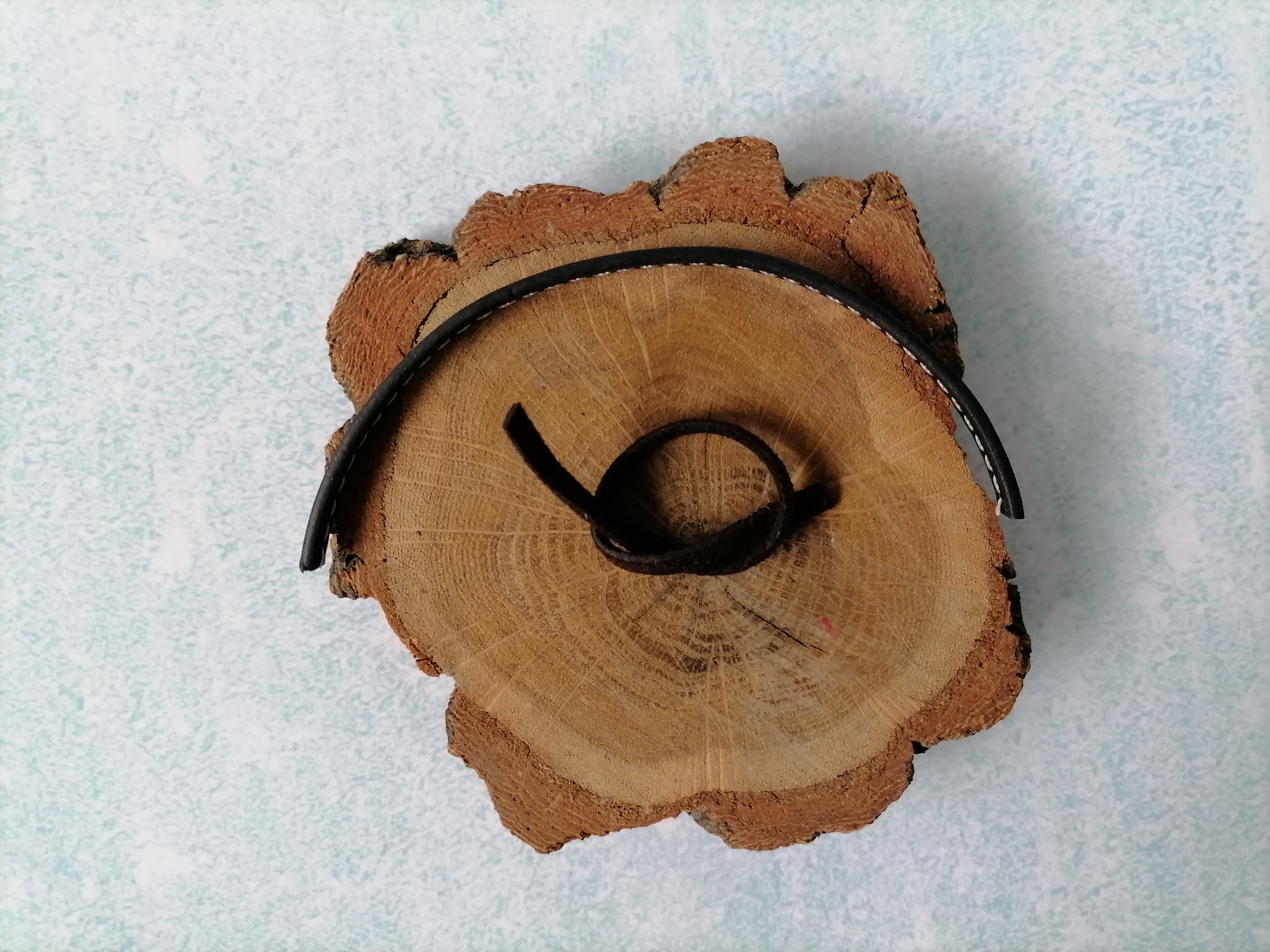 We need a extension chain, a lobster buckle, a pair of pony clamps, four small iron rings, and two small pendants. Because it was the junction of July and August, a Leo pendant was selected, and a small pendant of HelloKitty was also selected. The meaning is that even Kitty cats can have the dream of becoming the Lion King.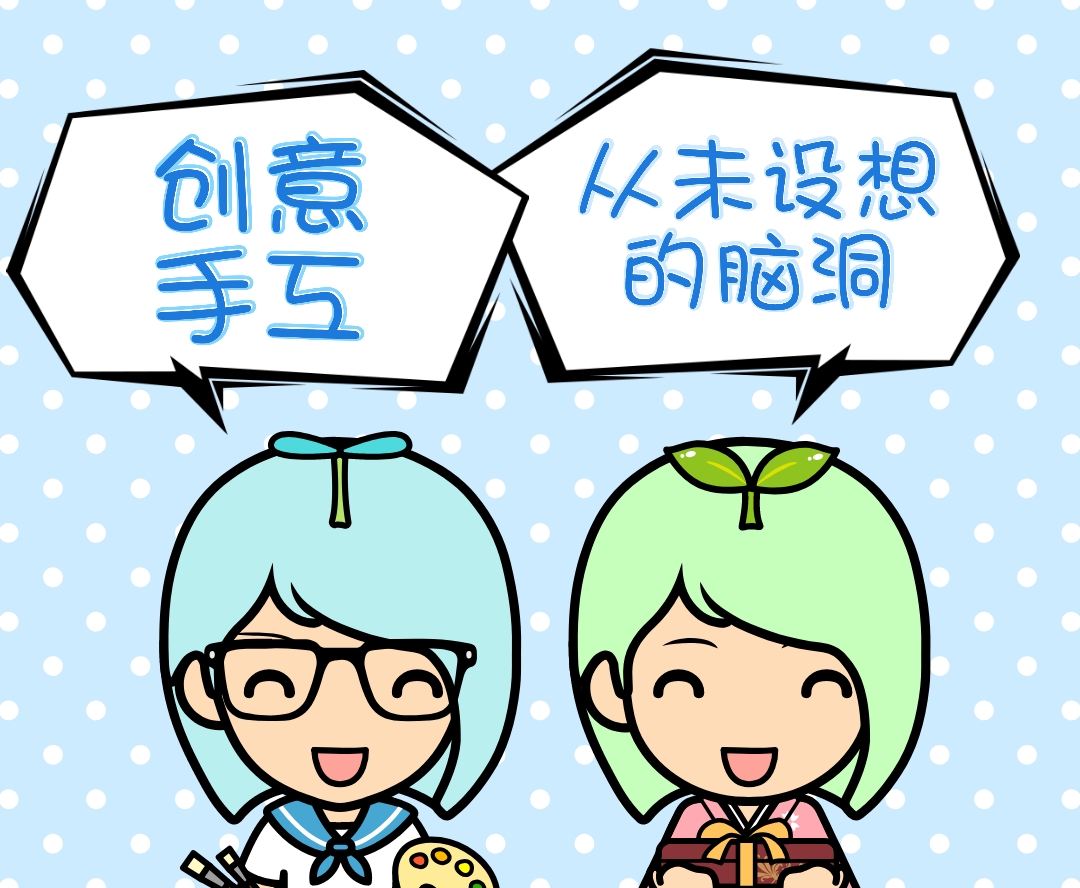 4. Remove the pan on both sides of the leather rope bracelet, and then eat it (draw!) Then take a section of the leather rope with the same length of the original bracelet for later use.
5. Drill a small hole in the middle of the leather rope, depend on the thickness of the small iron rings, put into the small iron ring, and hang the Leo pendant.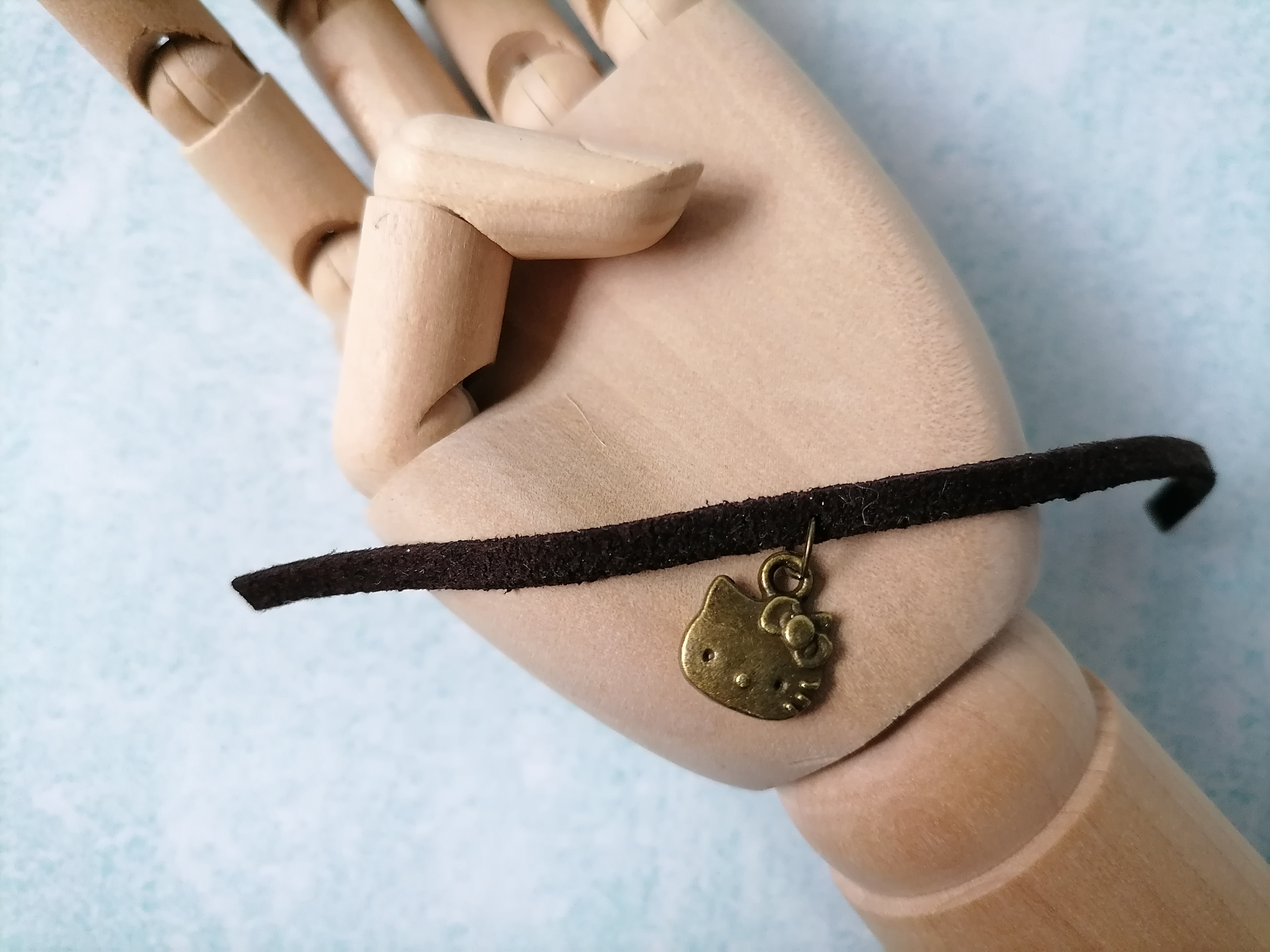 6. A small hole is also drilled on the other leather rope, penetrated into the small iron ring, and the Kitty pendant is hung.
Note that the two pendants should be separated by a distance, otherwise they may fight together!
7. Put the two leather ropes together and clamp it at the ends with a horse's mouth.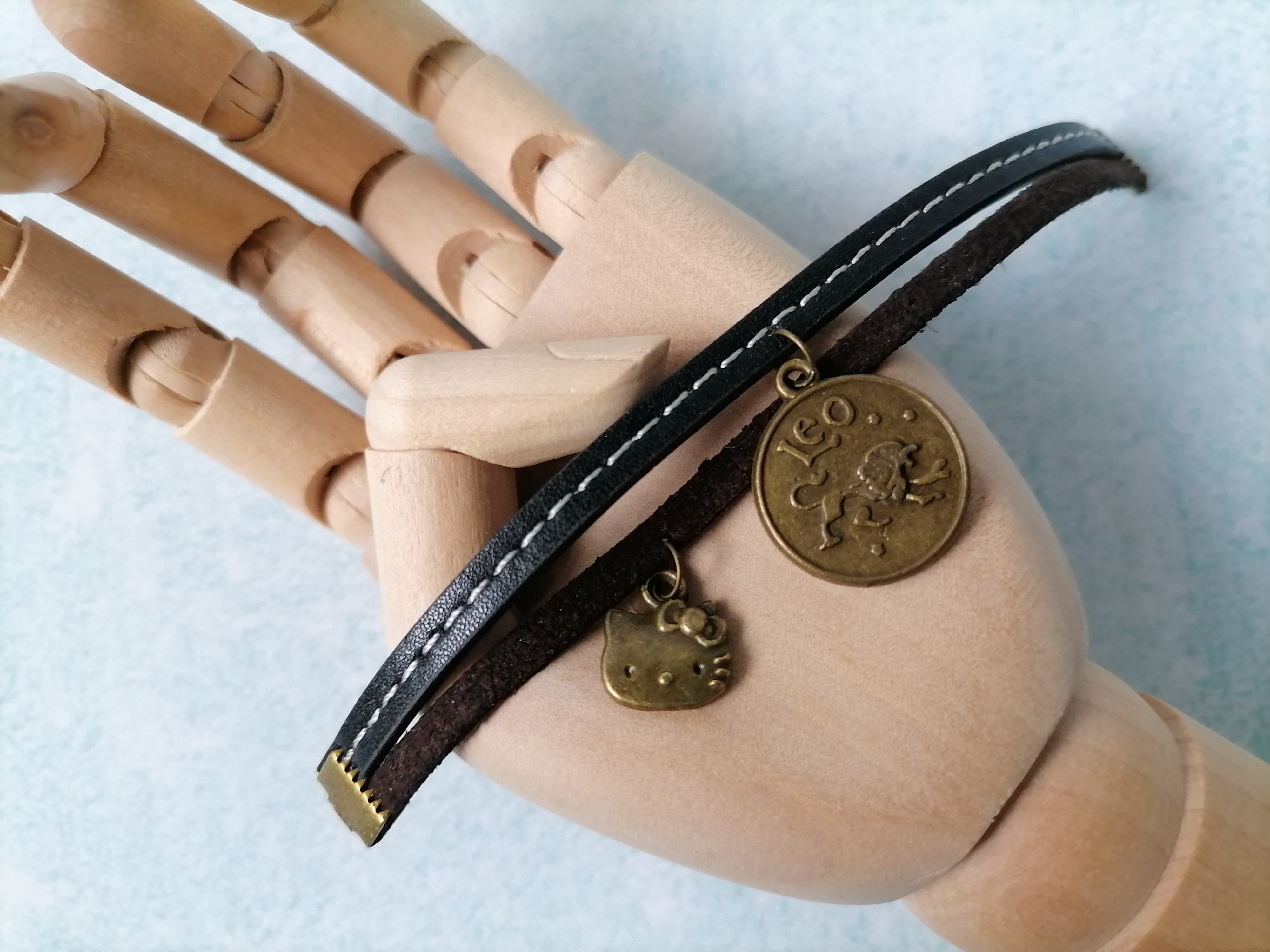 8. Use the other two small iron rings to extend the extended chain and lobster at both ends of the troops. A brand new bracelet is born!
9 Is it great!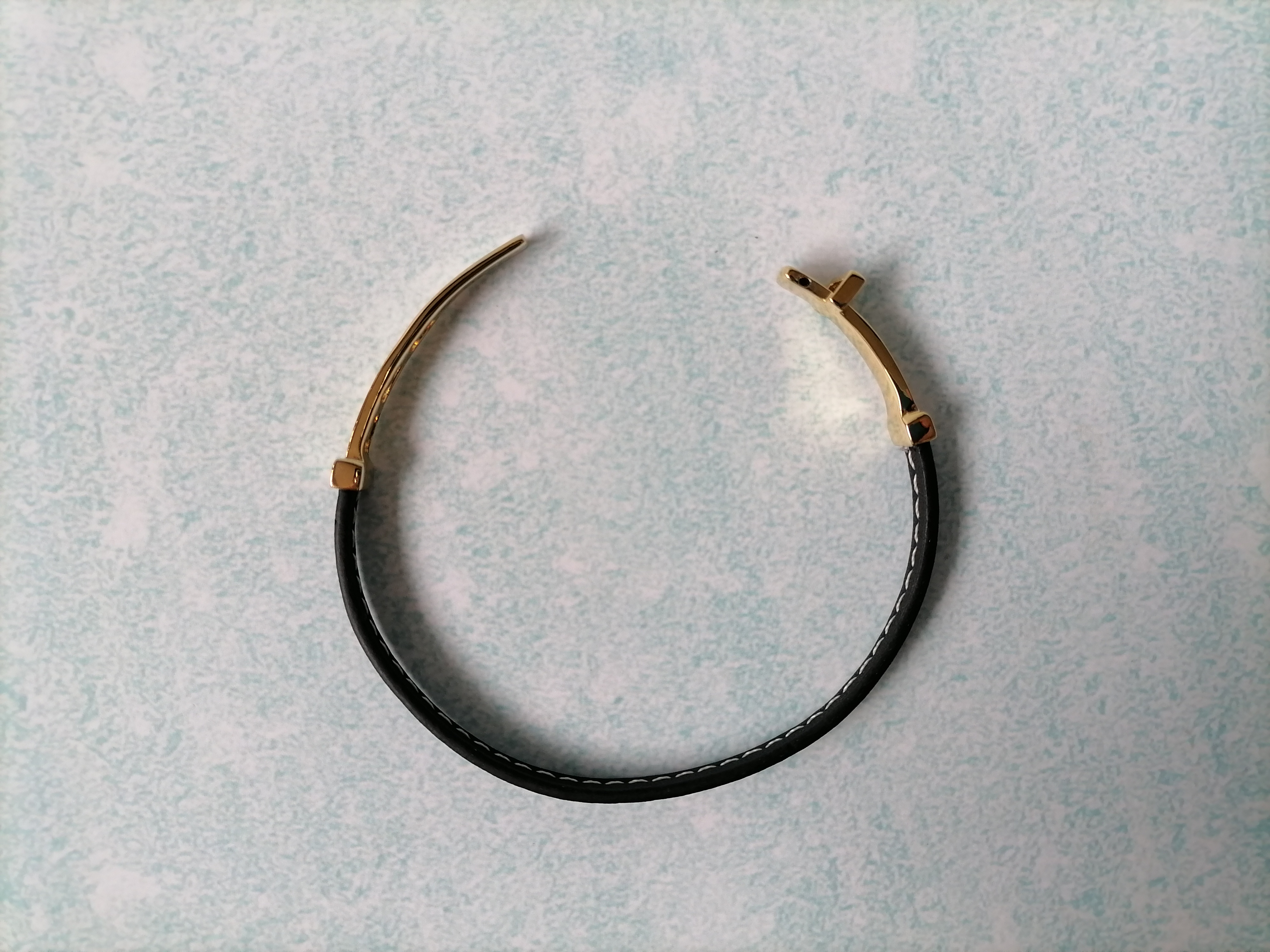 What constellations are the cute? Welcome to leave a message to tell Xiao Y!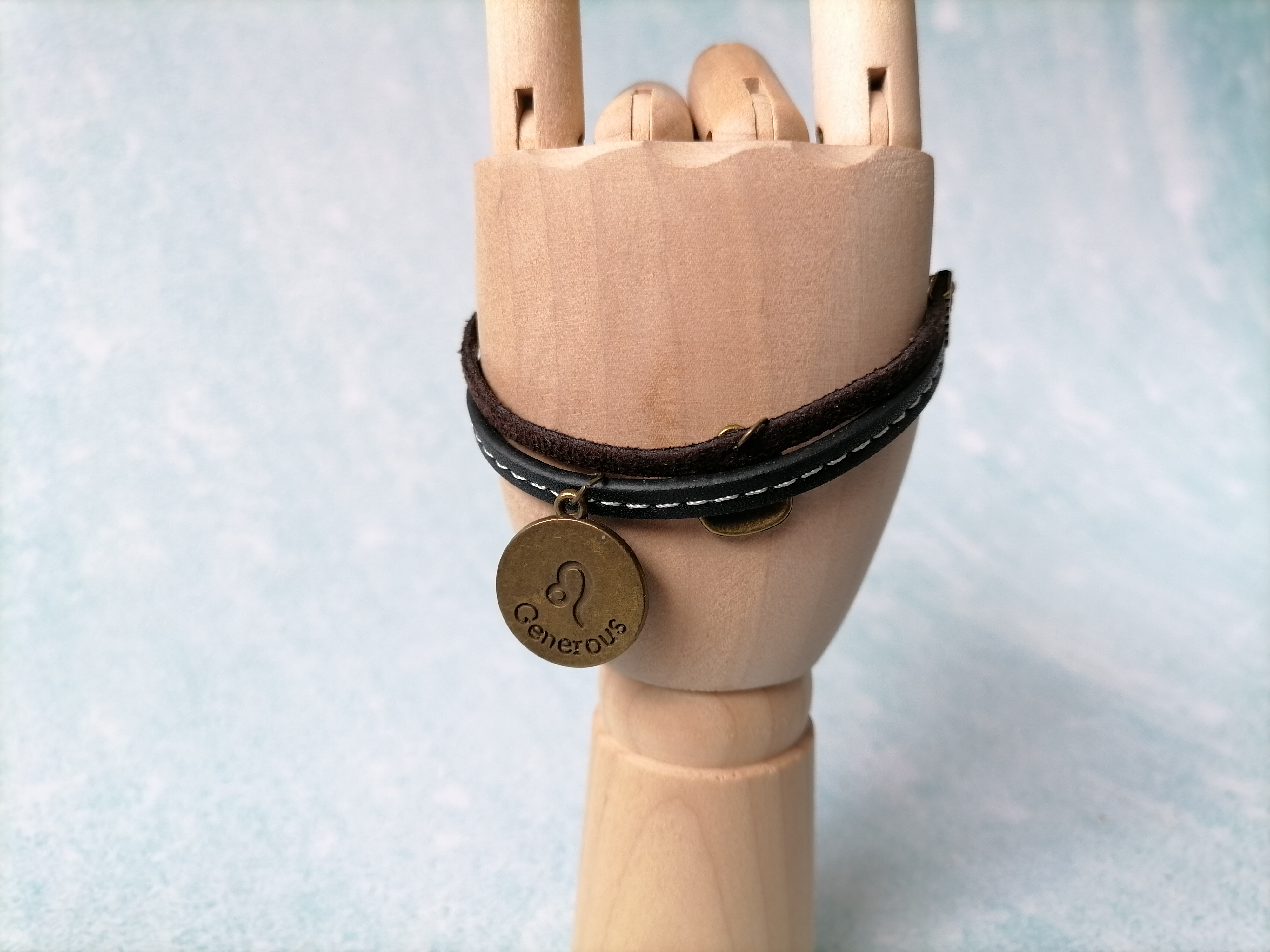 Creative handmade, welcome to poke here! What magical brains or creativity have little cute people, you can also leave a message to tell Xiao Y. This is Xiao Y and Xiaolu, two artists who have a lonely brain hole! Welcome to like the collection and pay attention to the forwarding wave. Your support and love are the motivation for our continuous struggle!