From this spring, the brand of the Armani family is streamlined as the flagship Giorgio Armani, the sub -line Emporio Armani, and A | X Armani Exchange for young consumer groups. At present, the three Armani stores in the Fuzhou Ocean Jingdian and Dongbaizhong Center Department Store have been adjusted in place.
The author found that Armani Jeans, the original on the second floor, has transformed into A | X Armani Exchange. It is more casual in style, and even some styles are very different, and the price is relatively close to young people.

Coinciding with the discount of the season, the current A | X's 50 % off the audience, the girl's T -shirt can be won in less than 300, and the men's T -shirt with a original price of only 420 yuan is also very affordable. The original price of sports and casual pants is 1200 ~ 1400 yuan, the price is basically the same as CKJ, and there are even some advantages after discount.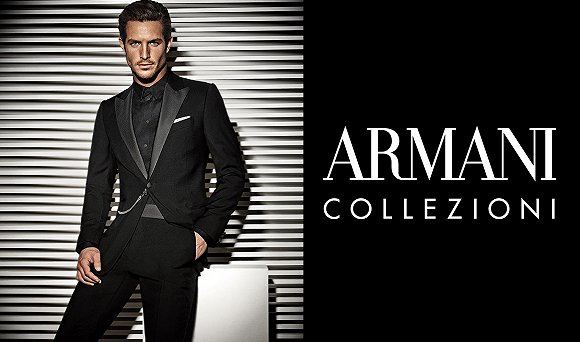 The price of Emporio Armani is relatively high -end, and its style is more business leisure. At present, the new autumn clothing is listed, and it is also a men's T -shirt. Only some spring and summer models are involved in discount activities. It will take 50 or 600 to win after 6 to 70 % off.
Of course, in addition to the department stores such as the Ocean, Outlets is also a good place for Armani. At present, Century Jinyuan Outlet Square, Armani Primo Emporio has a seasonal sales of 30 % to 70 %, which can be said to be very touching.
It is understood that Giorgio Armani made a decision at the beginning of last year and set out to streamline its product line. This is also a luxury brand that streamlines the product line after Burberry, Marc Jacobs, Ralph Lauren, Dolce & Gabbana, Paul Smith and other brands.
Giorgio Armani canceled the independence of the two major brands of Armani Collezioni and Armani Jeans. From the perspective of official and some consumers, Armani Collezioni, Armani Jeans did have unnecessary duplication with other brands under Armani.
However, fans who love these two sub -brand styles do not have to be too sad. After streamlining, the previously attacked market -style products that the two branch brands will be combined into Giorgio Armani, Emporio Armani and A | X Armani Exchange. The price range of the existing product line will also expand.
In 1975, Giorgio Armani Group was formally founded. Four years later, Armani Collezioni, a mature male and female consumer group in the metropolis, appeared as a sub -brand sub -brands; in 1981, with the practical practice of high -end clothing brands at the time to broaden the market with the cowboy branch line, Armani Jeans was born. Both mainly depend on the wholesale procurement channels and sell them among major department stores.
Is there a single person like Xiaobian, like Xiaobian? May wish to go to Fuzhou New Luxury A | X Armani Exchange to see.