On April 19, 2022, the villagers in Anshi Village, Yunnan Province (Fengqing County) were busy picking tea (Photo by Li Yingqing)
Fengqing County Sanning Tea Industry Co., Ltd., workers are busy processing tea (Photo by Li Yingqing)
Tea, tea -making, and tea drinking in Fengqing County, Lincang County, Yunnan has a long history, and the unique Yiyi tea grows natural conditions, excellent large -leaf group germplasm resources, and superb tea -making process, so that Fengqing tea has enjoyed from ancient times to the present. Honesty. In 1938, Mr. Feng Shaoqiu came to Feng Qing to create a precedent for Fengqing Great Leaf Given Tea to make black tea. Since then, Fengqing has become the well -known "Dianhong" tea hometown.
After years of development, the Fengqing tea industry has continued to grow and grow, forming a full industry chain that includes upstream planting, midstream processing, downstream sales and tea, tourism, Wen, Kang, and health.
As one of the top ten tea counties in the country, Fengqing's existing tea garden is 515,900 mu with an output of 41,000 tons. There are 380,000 people in the county's population engaged in tea planting and production and processing. There are 460 tea primary factories in the county, 73 tea refined enterprises, and an annual deep processing capacity of more than 50,000 tons. At the same time, Feng Qing has also been listed as "National High -quality Tea Base County", "National Exported Commodity Tea Base County", "National Top 100 County Tea Industry", "the largest black tea production base county" and "the top ten nationwide in the country" Tea -produced county.
Fengqing is the central area of ​​the world's tea tree origin. The superior natural conditions have created a good environment for the growth of tea leaves. The Lancang River crosses it. The ancient tea trees in Fengqing County are rich in resources. 13 townships (towns) in the county have wild tea trees and cultivated ancient tea gardens. They are one of the most preserved areas of tea tree resources. There are artificial cultivation ancient tea tree communities of 28,000 mu.
Among them, the Fengqing Daye group is a kind of excellent tea tree identified by the state, with an area of ​​about 320,000 mu, accounting for 62%of the planted area of ​​the county. The rest are Yunli No. 10, Shimizu No. 3, Fengqing No. 3, Fengqing No. 7, Fengqing No. 9 and Dali, and a small number of high -fragrances such as Mei Zhan and Jin Xuan Oolong. Feng Qing is included in the list of standardization bases for green food raw materials (tea) national green food raw materials (tea leaves). After the completion of the establishment period is qualified, it will become the largest nationwide tea green raw material standardization base county.
It is reported that at present, there are 460 tea primary system in Fengqing County, and the county's tea output is 41,000 tons. There are 187 villages in 13 towns and villages in the county. The total output value reached 6.01 billion yuan, the average income of tea farmers revenue was 19,600 yuan, and the per capita income was 4,540 yuan. Tea has become an important industry for the people of the masses to get rid of poverty to help rural revitalization. In 2020, the county produced 24,200 tons of refined tea.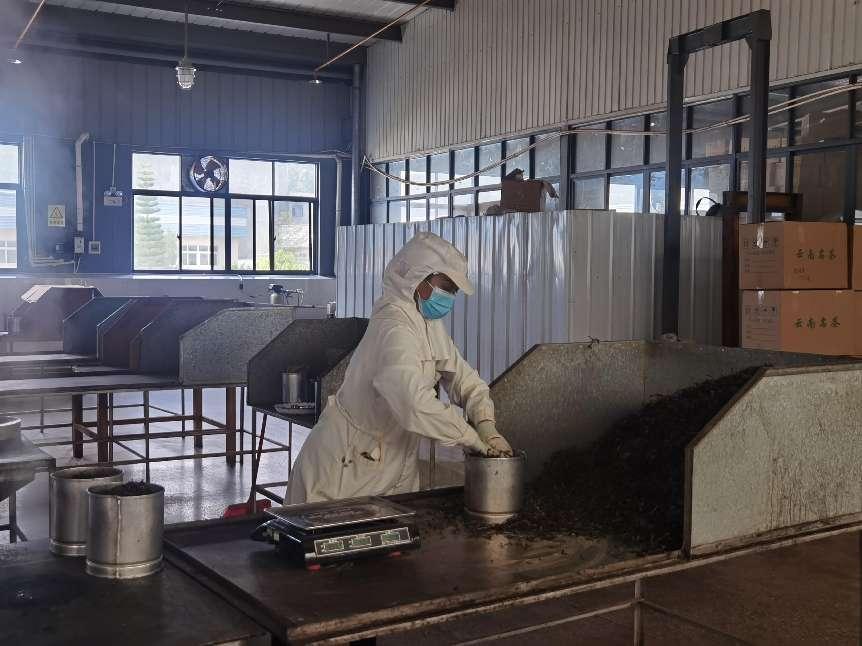 In recent years, Fengqing's initial processing enterprise has strongly promoted the standardization, standardization, and cleaning of tea production, and the quality of tea primary products has been greatly improved. Through investment promotion, a number of well -known domestic tea companies such as China Tea, Small Bar Make Tea, Big Friends Pu'er Tea, and Chen Sheng settled in Fengqing, and injected new vitality into the production and processing of Fengqing tea. At the same time, Yunnan Fengqing Industrial Park with the theme of tea has been completed. At present, the park has settled in 48 tea processing enterprises to gradually form a complementary tea cluster.
In downstream sales, Fengqing County fully implemented a brand -oriented strategy, focused on famous brands, and launched the Yunnan Red brand. In 2021, the annual trading volume of tea in the county was about 40,000 tons, and the transaction value was 1.478 billion yuan. The annual sales revenue of refined tea is 2.21 billion yuan. During the period, by formulating the technical standards of production and processing, "Fengqing Yunnan Black Tea" achieves a standard production, a standard processing, and a standard grade. Effectively improve the quality of black tea and improve product competitiveness. At the same time, Fengqing gives full play to the advantages of origin, and uses famous mountains and famous tea to create a regional famous tea brand. The county currently has a total of 38 well -known tea brands. It is worth mentioning that Fengqing black tea has been exported to the European Union, the United States, Russia, Poland, Indonesia, Myanmar and other countries.
In recent years, in order to make full use of the historical culture and advantages of Phoenix tea, it has demonstrated the regional characteristic tea culture, tea history, and tea resources of the "world -renowned Dianhong" and "Jinxiu Tea Zun" holy place. Fengqing County has comprehensively promoted a group of tea industry cultural engineering construction such as the integrated development demonstration zone of the three production and development demonstration zones such as the integrated development demonstration zone of the three production and development demonstration zones such as the integrated development demonstration zone of the three production and development demonstration zones, the Yunnan Black Tea Festival, etc. And organize the world's important agricultural cultural heritage, the world's intangible cultural heritage, the advantages of the world's non -material cultural heritage, the dominant zone of the Chinese characteristics, the well -known brand creation demonstration zone, the national rural industry integration Development of demonstration parks and other declarations, publicity, and promotion. In addition, the tea brigade integrates as the tea industry chain. The development of the tea industry has driven the development and gathering of tea estates, teahouses, tea markets, tea market specialty stores, tea logistics, tea packaging, tea skills training and other related industries. Essence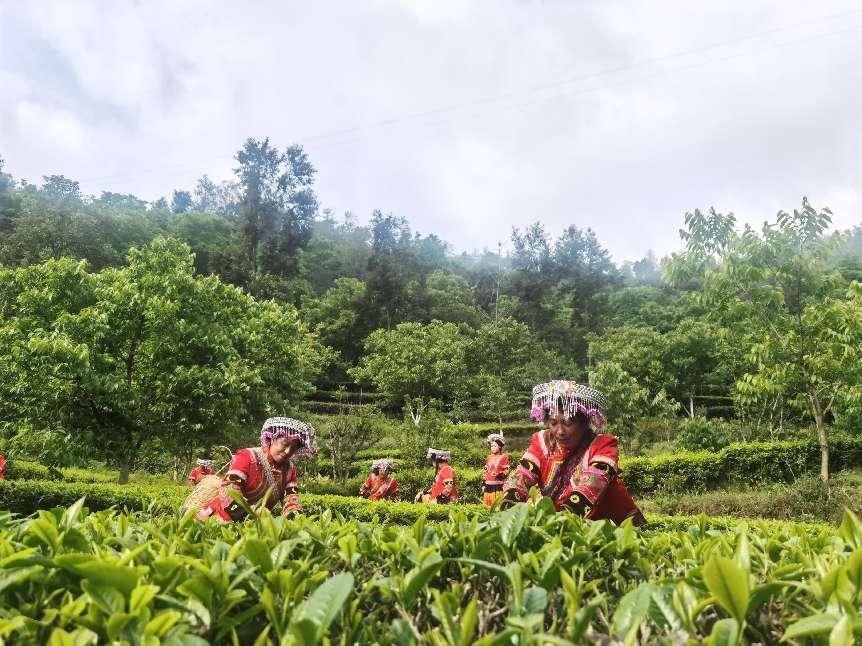 In addition, in order to achieve the development goals of Fengqing Yunnan black tea industry base, high quality, brand ringing, wide market, and strong enterprise development goals, it is strived to build Fengqing into "China Black Tea First County". Essence As a social organization organization that connects to the party committee and government, Xialian serves tea agencies of tea companies, the alliance implements the operating mechanism of the party committee and government to promote the active participation of tea companies to promote the effects of the party committee and government's tea industry development policies effectively, effectively solve the construction of tea enterprise bases, and effectively solve the construction of tea enterprise bases. The difficulties and problems encountered by the product production processing and marketing links form a pattern of the development of the tea industry of the party and government and enterprises, and rely on the alliance to gradually establish the green organic management technology, green prevention and control technology, fresh leaf raw materials standards, and the initial system relying on the alliance Technology, refining processing technology, the acceptance of hair tea raw materials, the standard of finished tea standards and physical standard sample seven seven Fengqing Yunnan black tea production processing standards and specifications, enhance the quality and brand market influence of Fengqing Yunnan black tea products, and promote the "China Black Tea First County" create. (China Daily Yunnan Reporter Station)