Temperament denim skirt suit, two -piece slim slimness and thin, but time and versatile, easily wear a good figure. The slim version, easy to be thin, modify body shape. Simple age reduction lapel neck, care for the neck, and show feminine charm. The waist can adjust the pumping straps, the waist is thin, suitable for MM with various figures. Use symmetrical oblique pockets and place items.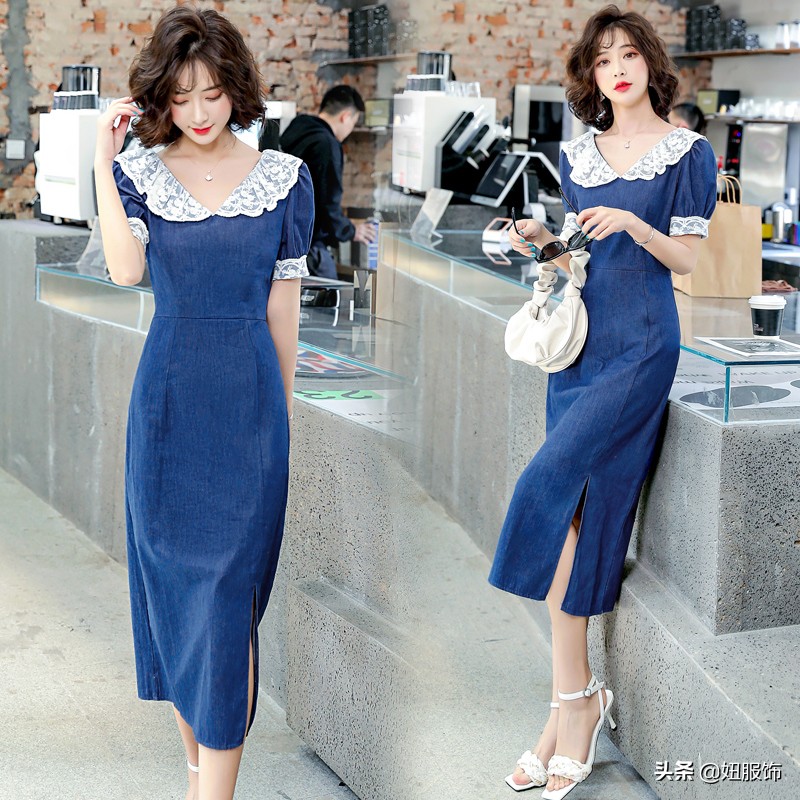 Fashion hollow denim dresses, slimming and thin, temperament long skirt, age and sweet age. Simple and atmospheric lapel neck design, hollow process, increase the layering of clothes. Use symmetrical pocket design, beautiful and fashionable. Loose and comfortable A -line skirt design, highlighting long legs, visual high and thin.
Fashion denim waist dress, temperament, simple but not simple. The elegant color, gentle material, interpret a quiet and elegant beauty. The temperament lapel neck design, modify the neck, showing charming collarbone. The loose version of the waist is cut, the trend of the belt is matched to modify the figure. Symmetric oblique pocket design, convenient and practical.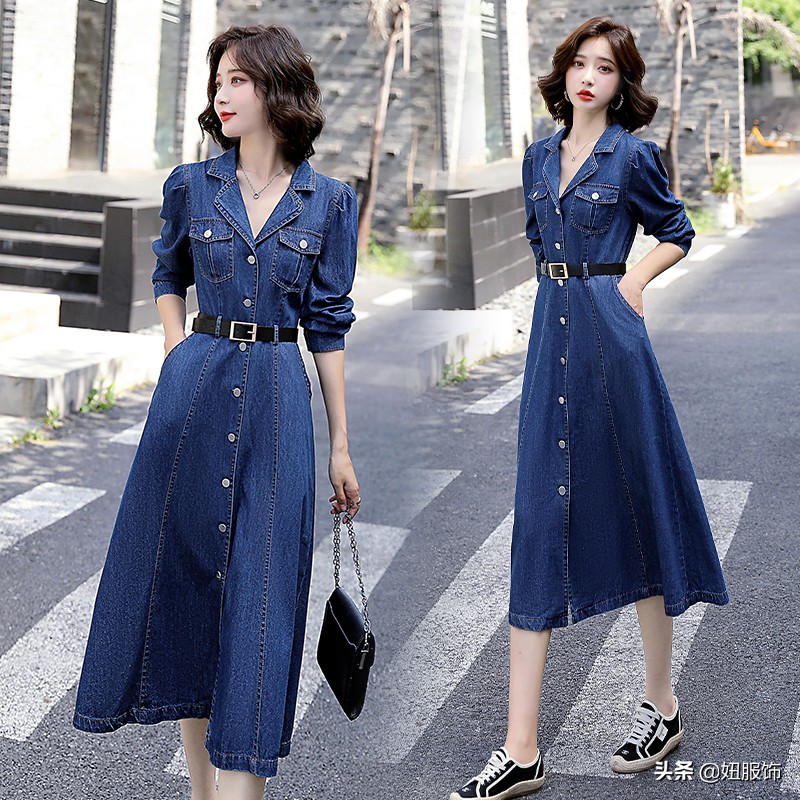 Lace shawl denim dresses, slimming, stylish temperament long skirt, simple and capable. Lace shawl decoration can be disassembled at will, beautiful and generous, and increase the texture of clothes. Simple straight h -shaped, covering the meat high, cleverly creating a proportional figure.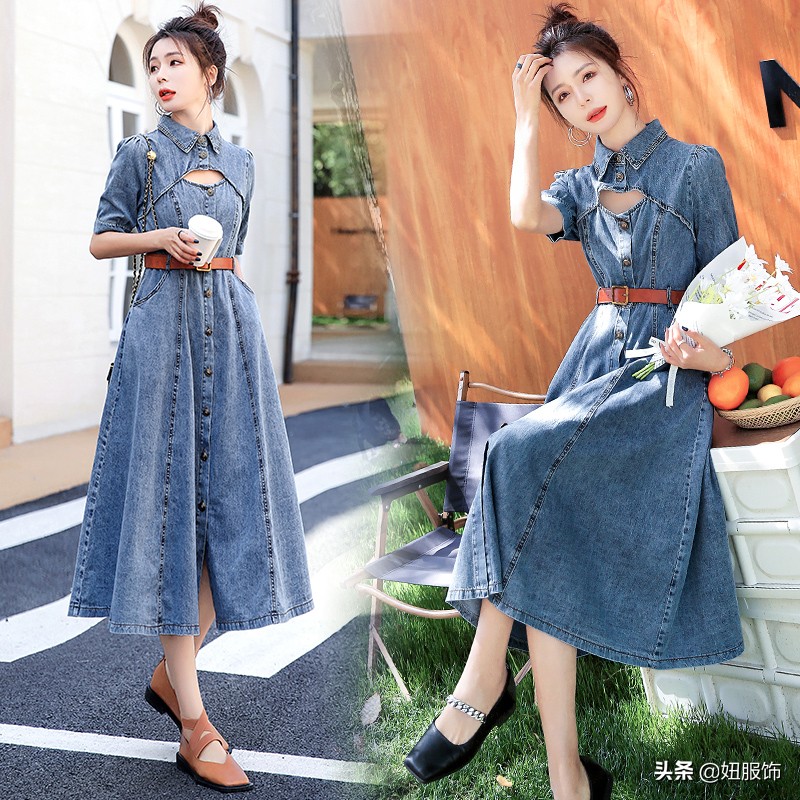 Fashion temperament lace stitching denim dress, Korean long skirt, French elegance. Temperament V collar design, elegant lace lapel, elegant and fashionable. Sweet bubble sleeve design, shrinking lace cuffs, fashion reduction. The split skirt design, modify the leg shape, elegant and temperament. Short version, do not pick out the shape.
Fashion temperament denim dress, Korean version of waist thin skirts, loose and covered meat versions, friendly and versatile. Simple and capable small lapels care for the neck. Can be adjusted with festive characters to buckle the belt, and the waist is thin. Loose and comfortable A -line skirt, highlighting long legs.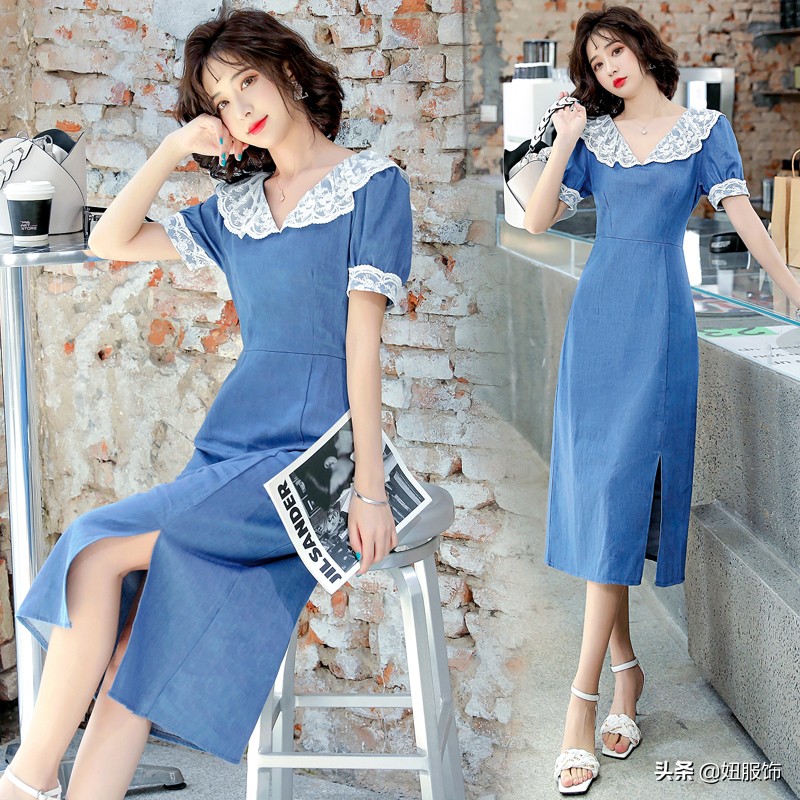 Fashion temperament denim waist dress, Korean version of long skirt, with Japanese characters buckle belt, not picking up. The classic age -reducing suit design, modifying the face shape, and highlighting women's capable temperament. One button split cuffs, elegantly modify slim arm lines. Practical, convenient and symmetrical oblique pockets, and small items are placed casually, fashionable and stylish.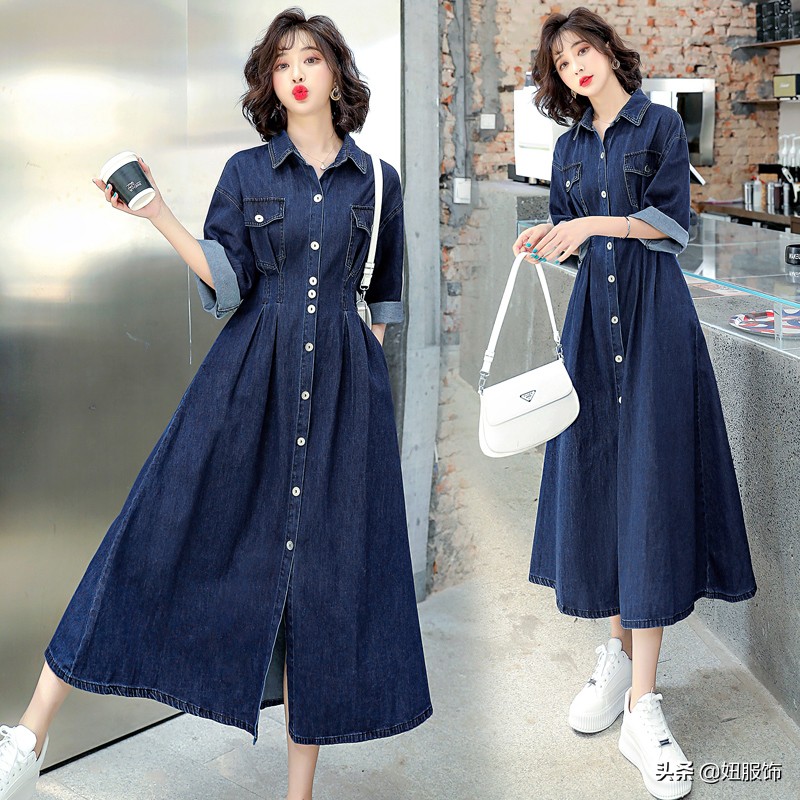 Fashion denim dresses, Korean version of self -sliming thin skirts, comfortable versions make the whole clothes show elegant temperament, let you say goodbye to the embarrassment of hitting shirts, becoming the highlight of everyone's eyes. Simple lapel, button design, fashion personality details, full of texture. Personalized straight sleeve cuffs are comfortable and refreshing. Symmetric oblique pocket design, convenient and practical. Simple and stylish slim -fitting models are casual with fashion personality.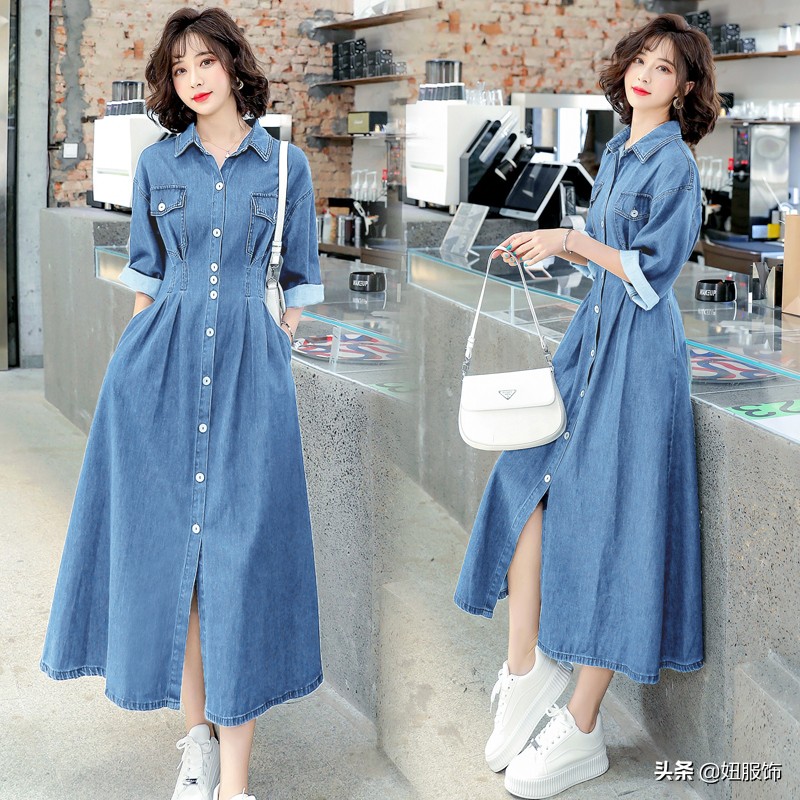 Finally, thank you for your reading. Welcome everyone to comment, share, forward and collect this article.