Modern simple style is one of the most popular home improvement styles at the moment. Its simplicity, simplicity, light luxury and inconsistent characteristics are highly sought after by modern people. Modern minimalist styles have a classic and pure modeling design. The pure beauty and improvement of high -quality life, comfortable and relaxed home life allows you to get in minutes!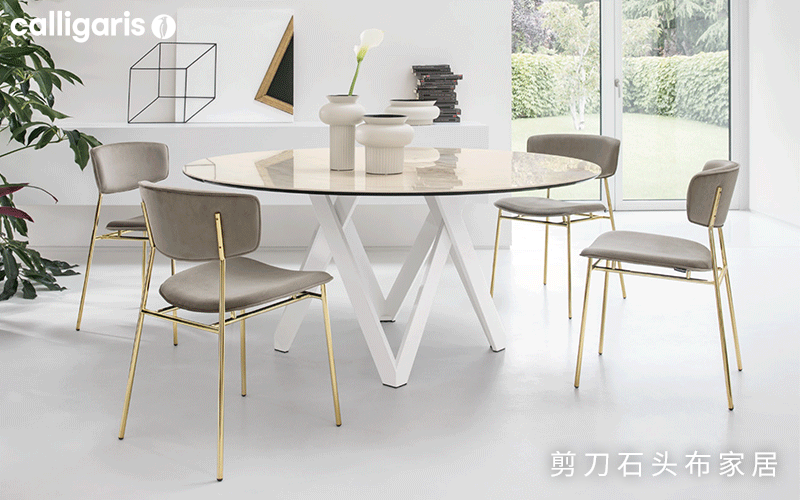 The most significant feature of modern simplicity imported furniture is the purity of color. Calligaris's Cartesio dining table as a whole is pure white design. "Word elements are supported by the top of the table. The top of the dining table is used for glass ceramics or wood, which is full of fresh and elegant. The elegant iconic lines of this table show the simple and generous design of Calligaris.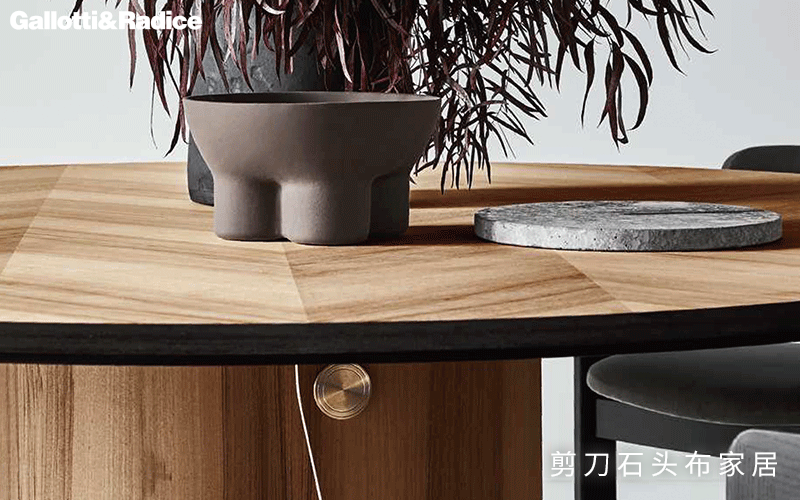 Environmental innovation is also a typical feature of modern minimalist style furniture. Calligaris's Saint Tropez chair is the intersection of innovation spirit, form function and environmental protection furniture. Saint Tropez chair polycarbonate housing is made of a series of transparent and opaque colors. The back design of the seam effect can be well installed on the stacked base. In terms of details and overall shapes, the Saint Tropez chair has reached the Unified beauty.
In addition to the unique color and material of simple modern style furniture, the material is also a major feature, and the glass as a light and smart material is very suitable for creating a modern minimalist home style. The President Gold Edition desk is Gallotti & Radice to celebrate the 50th anniversary of the birth of the President desk. The glass decoration of the entire desk is hand -made with special techniques, showing a delicate texture like fabric, hazy and subtle.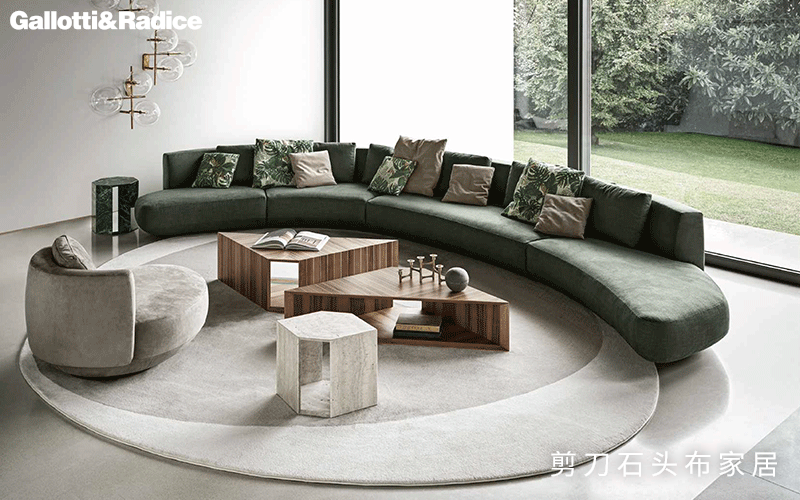 YOL Sect is also a furniture product combined with glass and other materials at Gallotti & Radice. The desktop of Yol Sect Marble table can be divided into four parts. 10 mm crystal rotating glass plates and 6 mm tempered glass coverage have guaranteed the ultimate table of the table. The stability of the desktop and the turntable cleverly echoed the turntable, showing the unparalleled artistic sense of Gallotti & Radice.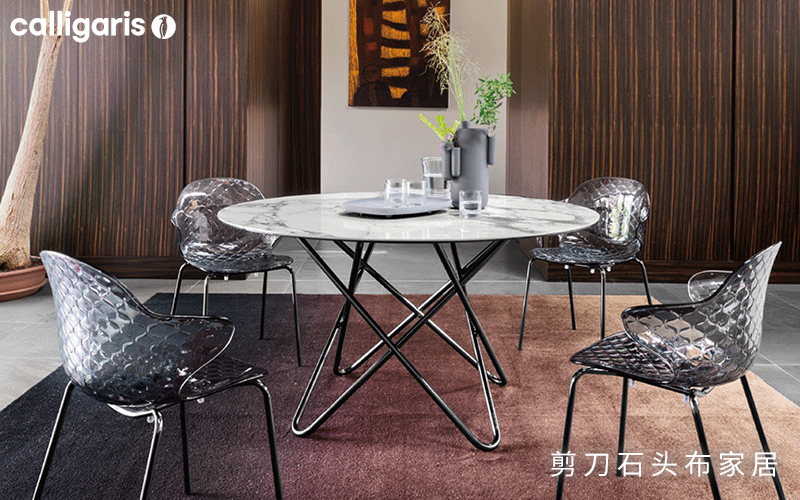 The Manto table desktop is composed of colored walnut wood and black diagonal cut -edge edge of the fish bone -like stitching. The curved base is matched with brushed brass buttons, which is light and elegant.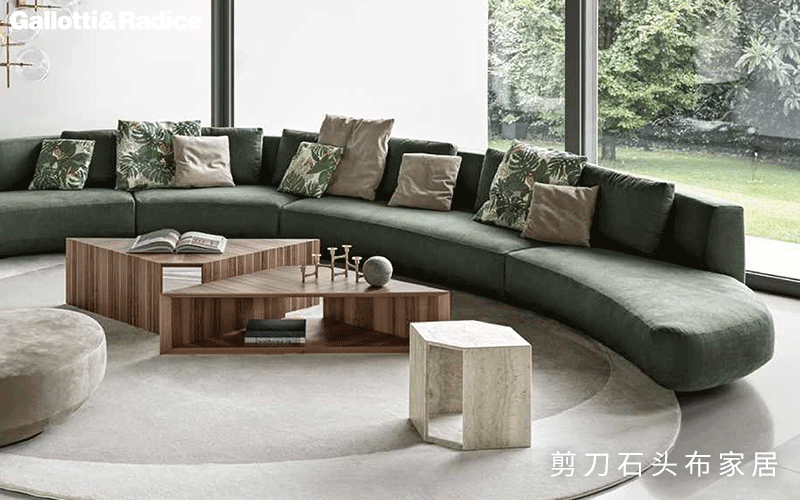 The Prism Low coffee table has a natural freshness of wood. It has both the ancient historical elements of the Middle East and the shape of abstract future factions. Following different personalities and spaces, a variety of changes have been made. The warmth of the walnut and the geometric pattern is fused, and the fine aluminum strips are added between the wooden boards to produce a harmonious contrast to highlight the natural texture of the wood.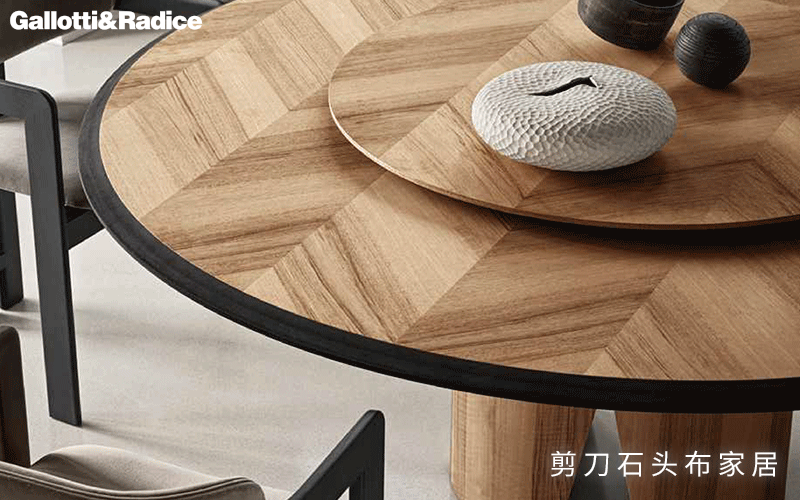 Source: scissors stone cloth home
Click on the online message