Macron and the Royal Social Club of La Liga together revealed the team's 2021/22 season's main passenger jersey. The slim -cut new jersey achieve excellent breathability performance through soft SoftLock fabrics and breathable mesh eyes.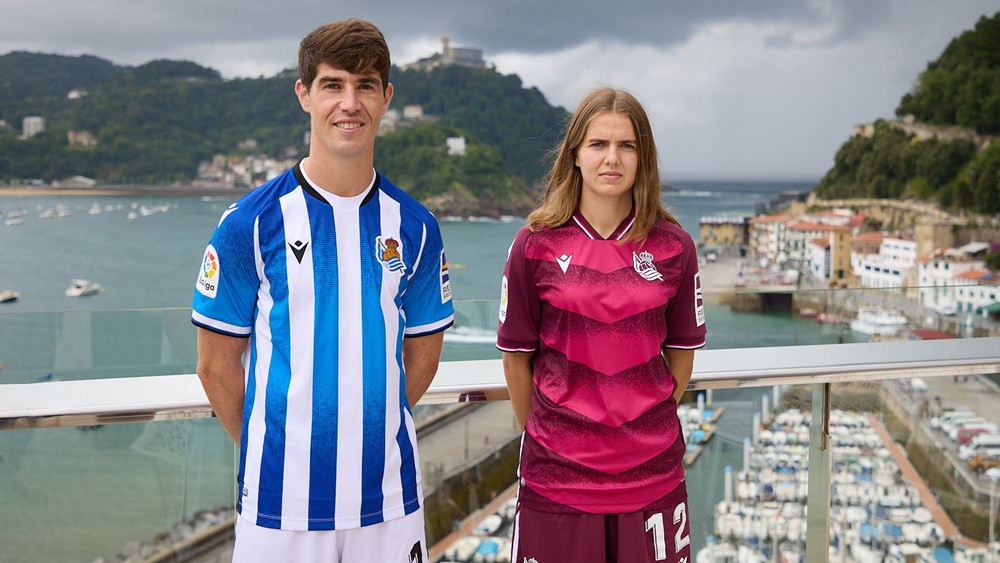 The home jersey in the new season of the Royal Society adopts a traditional blue and white vertical stripe design. By adding the gradient pattern to the blue stripes, it creates a brighter and dynamic light and shadow effect. The collar and cuffs are decorated with black and white stripes. The jersey is paired with white pants and white and blue socks, and black details are added to the socks.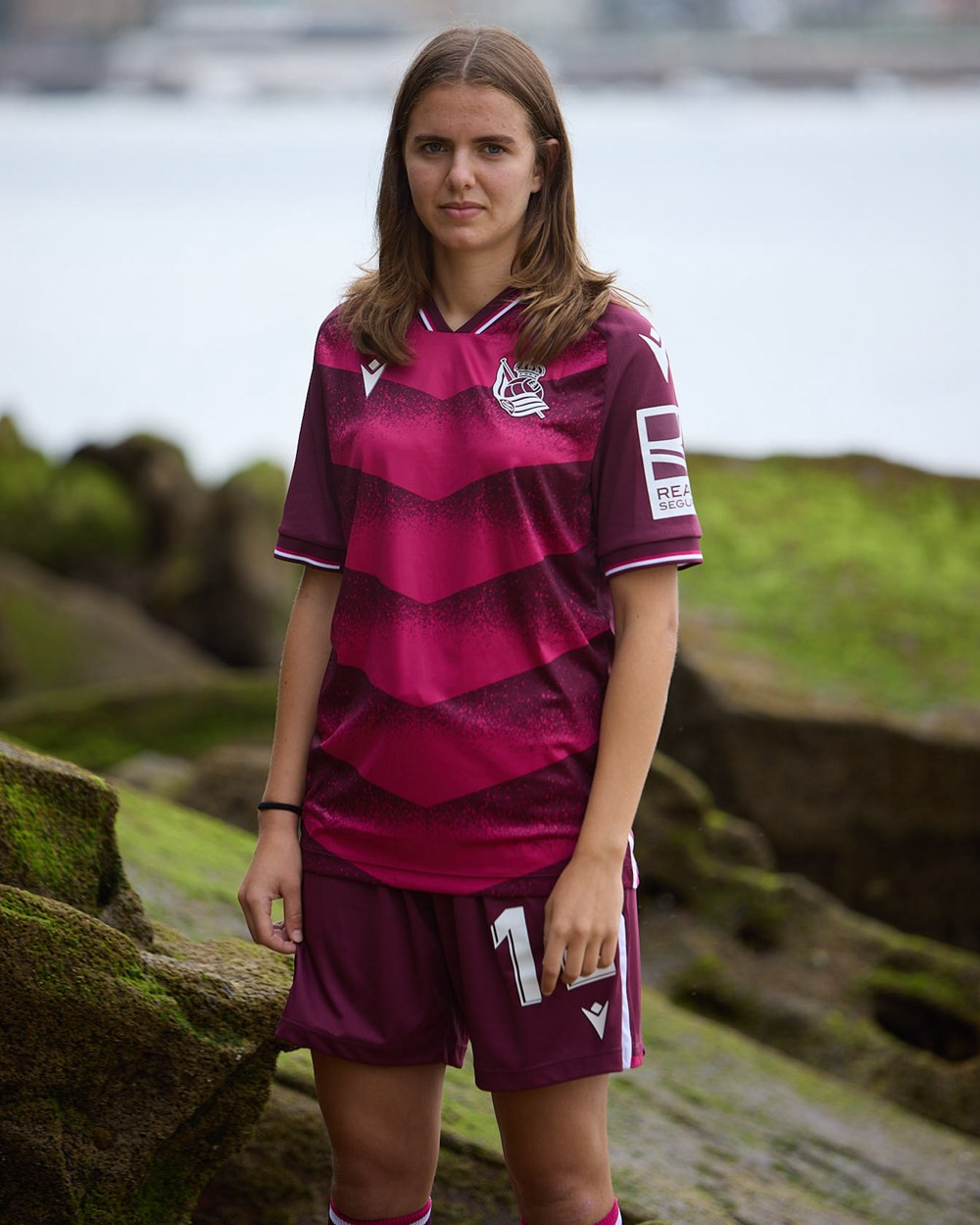 The away jersey has a dazzling purple -red appearance. The V -shaped dark lines composed of purple -red with different depths and gradient effect appear on the front of the jersey. Both collar and cuffs are decorated with white and pink stripes. The club badge on the chest of the jersey is designed with white monochrome. Passenger jersey with purple -red pants and purple socks.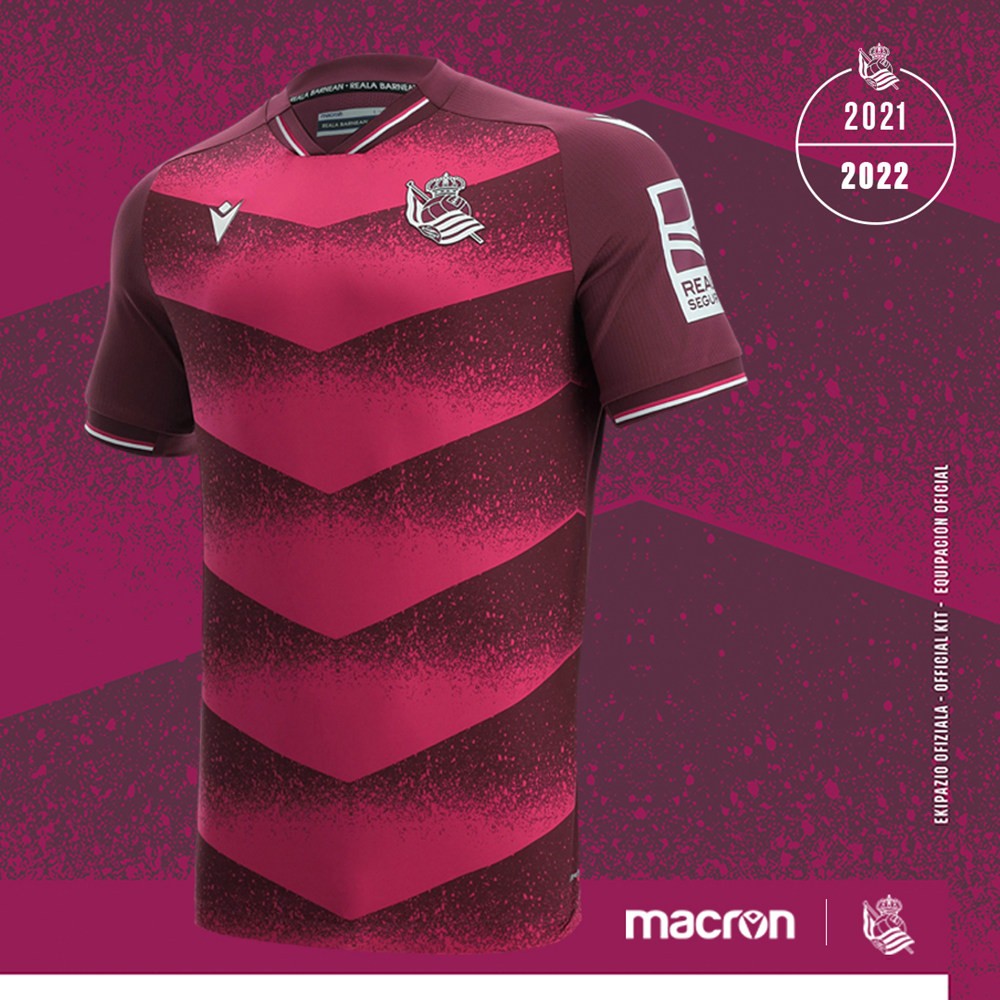 The labels and collar bands in the new season's main away jersey have the slogan "Reala Barnean" written by Basque. banner.