"The new round of technological changes and its applications have quickly emerged globally, promoting the clothing industry to digital and intelligent transformation. Qin Si Technology has provided a complete solution for more than 2 million zero merchants in China to lead the development of the industry. Help thousands of clothing physical merchants transform. "
The first thing that everyone thought of clothing wholesale was Guangzhou. Not only because there are many types of wholesale markets in Guangzhou, low prices and novel styles, but also because of the geographical location of Guangzhou, they can be in line with international trends.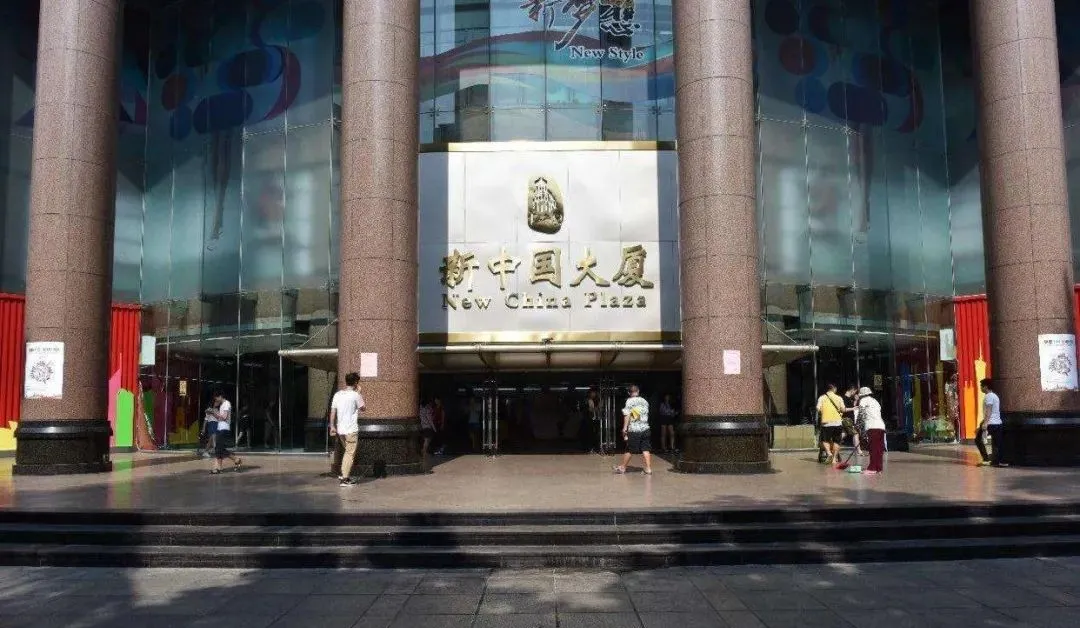 So many bosses like to come to Guangzhou to get goods and choose more space.
It can be said that Guangzhou clothing, as an extremely important part of the national clothing wholesale market, occupies half of the rivers and mountains.
Today we will take stock of the main clothing wholesale market in Guangzhou. The following is divided into business districts, for reference only
Guangzhou Thirteen Chamber of Commerce
More than 95%of them are first -hand sources, one is that the merchant has its own factories, and part of the factory is placed in the factory. A batch of markets in the thirteenth line relies on the largest fabric accessories market in Asia ——- China University of China and its surrounding markets.
New China Building: The focus of women's clothing takes goods
The building is 48 floors, including 43 floors above ground, and 5 floors underground; clothing is concentrated on the negative second to 12th floor, and the price is low in the middle.
Summarize:
1. Women's clothing shop owners who take low -end fashion beautiful girls, please go to the second floor.
2. The owner who requires a small amount of goods should take the 123rd floor.
3. Take the owner of the boutique women's clothing, please go to the 456th floor.
4. The owner of the mid -range boutique women's clothing, please go to the 789th floor.
5. The owners of mature women's clothing and large size women's clothing, please go to the tenth, eleventh, and twelfth floor.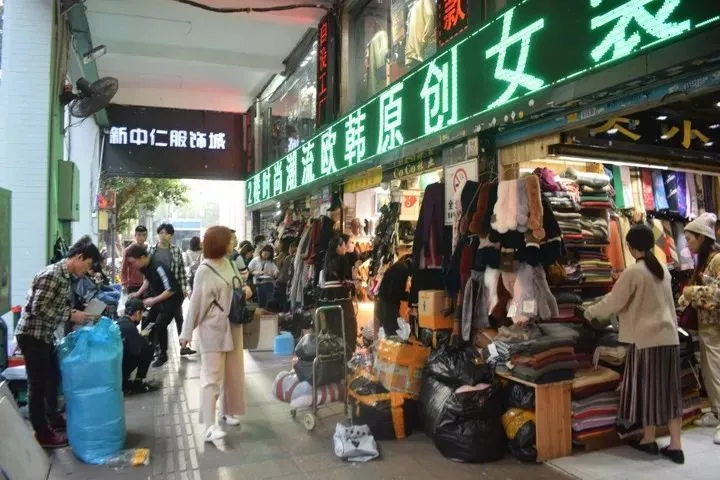 Red all over the sky: denim, leisure, large size dressing
There are a total of nine floors of the mall, with an orderly distribution. The negative two to six floors are fashionable original denim, designer original denim, fashion women's clothing, mature women's clothing, leisure sportswear, fashion sweater, European and Korean high -end women's clothing, fashion T -shirts time , Eight Categories such as the original aunt women's clothing.
Meiyi City: underground wholesale, children's clothing, women's clothing, pants, shoes, bags
Meiyi City is dominated by leisure. The basic models of T -shirts and shirts, and the quality is also good. The style is slow. Most of them are produced by manufacturers. They are cheaper than the Shahe River.
Xinzhong Ren Clothing City: shoes, bags, hats, socks, accessories
Located next to the new China clothing wholesale market, it is mainly low -end clothing, accessories, and luggage wholesale, and the price is very cheap. Compared with the New China clothing wholesale market, the traffic of Xinzhong Ren will not be so much crowded.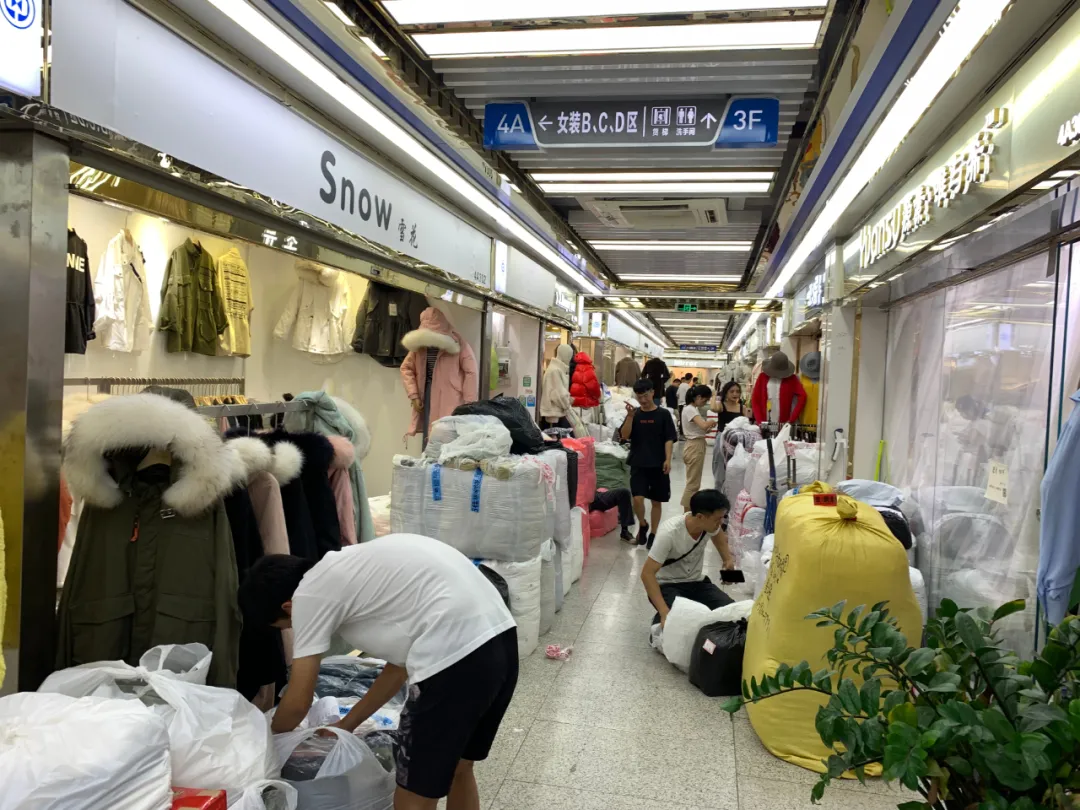 Qian'an Wholesale City: scarves, shoes, bags, socks
No. 87 Renmin South Road, close to Xinzhong Ren, when you visit Xinzhong Ren, you can go shopping in Qi'an.
Belippi Sicheng: shoes, bags, accessories
At No. 3 Shishi Street, Renmin South Road, those who take the collars, boots, bags, jewelry, shoes, socks, can go to Belippi Town to see.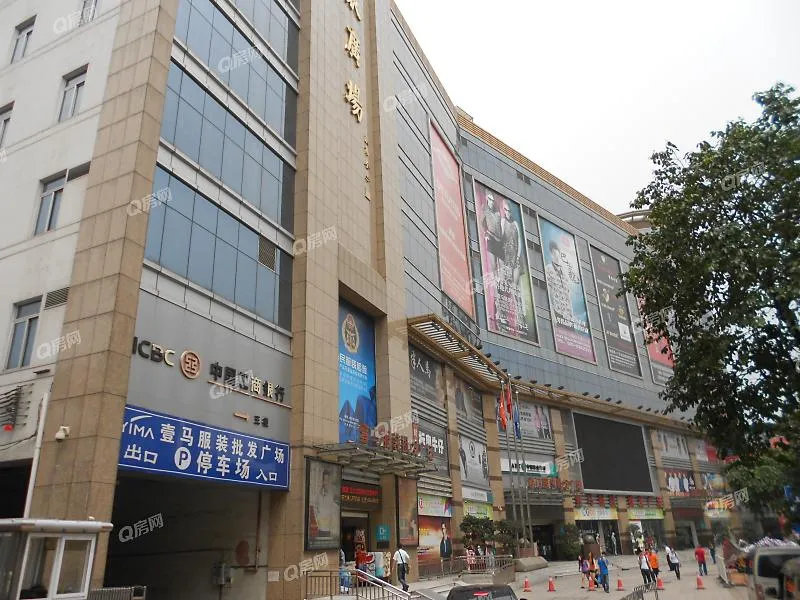 Great Rich Men's Wholesale City: Men's clothing
The main business is men's clothing products, and there are many styles of goods. Overall, fashion men's clothing is the main, from underwear, T -shirts to cotton clothes, and suits. It is very complete, and the attitude of the merchant is also very good and credible.
Guangzhou Shahe Business District
In recent years, the entire Shahe clothing wholesale business district has the largest number of people in all clothing business districts in Guangzhou. There are many resident sellers near this business district. Because there are a large number of online batch cities, the entire sand river is defined as a gathering place for cheap sources.
Wanjia, Nancheng, Golden Horse: Focus on women's clothing
Wanjia collected tops, jackets, pants, sweaters, etc., most of them, women's clothing, high, middle and low -end, quality and inferior quality.
There are five floors in Nancheng. The four or five floors are the most prosperous. The style is very trendy and updated. Even if the entire Shahehe is the best, the price is not cheap.
Golden Horse goods are mostly online, and the same rate is very high. There are all kinds of fabrics, but they are all low -end fabrics. Do not worry about expensive costumes.
Yimin Clothing City: Men's clothing -based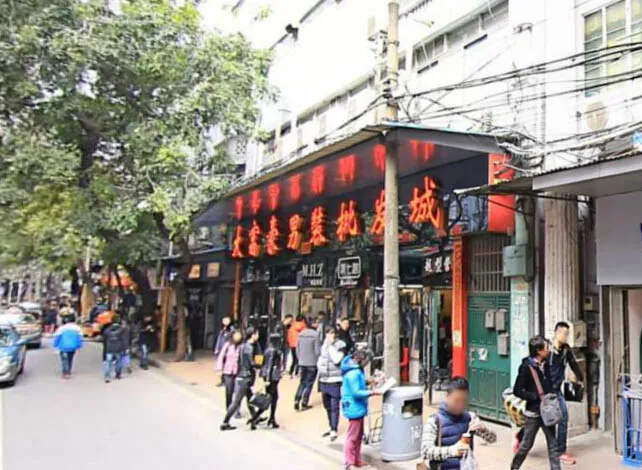 There are thousands of shops in Yimin Clothing City in Guangdong, mainly operating men's, women's clothing, and denim clothing.
Zhong Kaimen Gate Clothing City and Jinpeng Clothing Market: Overall, there are many low -grade goods.
Remember to compare the goods to three, take the paper and pens to record the booth number; you need to get a receipt certificate for purchase; it is better to cut off the price, it is better to go early.
Xintiandi, Guowei Clothing City: There are few people, scattered stalls
Beicheng and Great Wall boutique children's clothing city, some men's clothing in the North City, the seventh floor is a network approval.
Guangzhou Railway Station Business District
Most of them do foreigners business, few Chinese people.
White Horse: The second floor of men and women is a mixed batch, the sixth and seventh floors are men's clothing, and the rest are women's clothing.
Most of the Guangzhou clothing wholesale mature women's clothing, the price is the highest in the same type of clothing wholesale market, the style is more mature, and there are many fashion styles. Many women's clothing brands have shifted from here to monopoly, so you can find high -quality women's clothing. White horse clothing wholesale market.
Red cotton clothing wholesale city
There are a total of 9 floors in the clothing wholesale city, which is a bit more biased towards the Korean style, and the mid -to -high -end is more than 100. The 1st and 2nd floors are women's clothing, which is partial European and Korean style. The 4th floor is a designer women's clothing. The ground of each shop is full of clothes, and the design style is relatively strong.
Tianma: shoes, bags, accessories, men's and women's clothing low -end retail.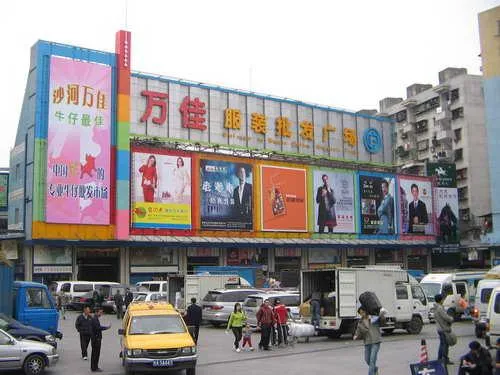 Tianma Women's Street: Men and girls, bags, bags, accessories, underwear, shoes retail
There are more Korean goods in Tianma, and many of them are mainly based on foreign orders. There are many brands operating in the Tianma Fashion Wholesale Center, but mainly domestic and Hong Kong and Taiwan brands. There are dozens of pieces and hundreds of dollars.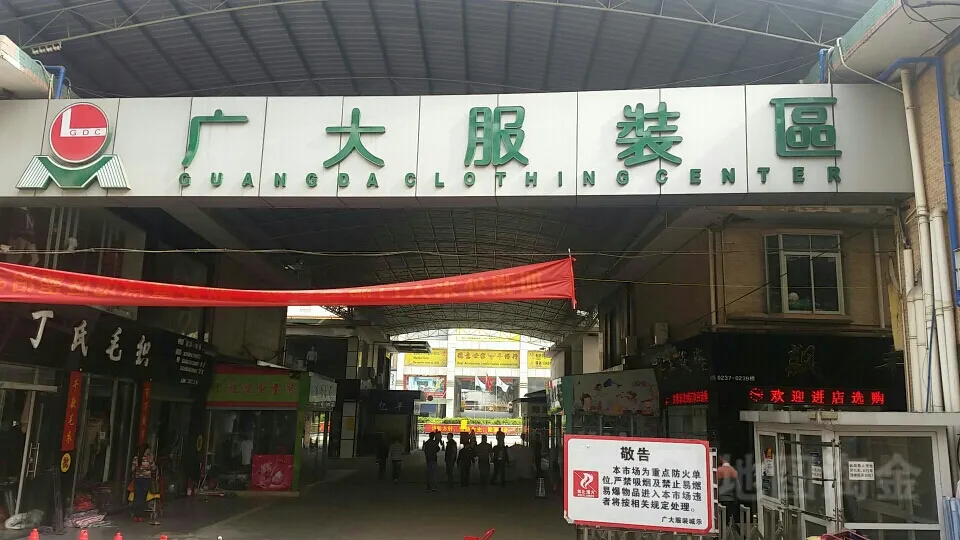 Yima: There are luggage, children's clothing on the first floor, and men and women on the second floor
At present, most of the clothing wholesalers in the Guangzhou Yima Clothing Wholesale Market have settled in the online store together. You can pay attention to the market's movement and trendy clothing information from all over the world by making online stores.
APM: Positioning is very similar to the previous UUS
New Earth Clothing City: Mainly foreign trade, many of them are receiving orders, mainly knitwear and sweaters
Liuhua Wholesale Market: Men and women's clothing, some downstairs are retail, and office buildings above the third floor are not retail
Huimei International: women's clothing, children's clothing, accessories, bags, etc., many men's clothing on the third to fourth floor, the overall Korean version
UUS: UUS is the representative fashion shopping center of Dongdamen, making a professional Korean clothing wholesale market. Women's clothing on the fourth floor, men's clothing on the fifth to eighth floor, high -end.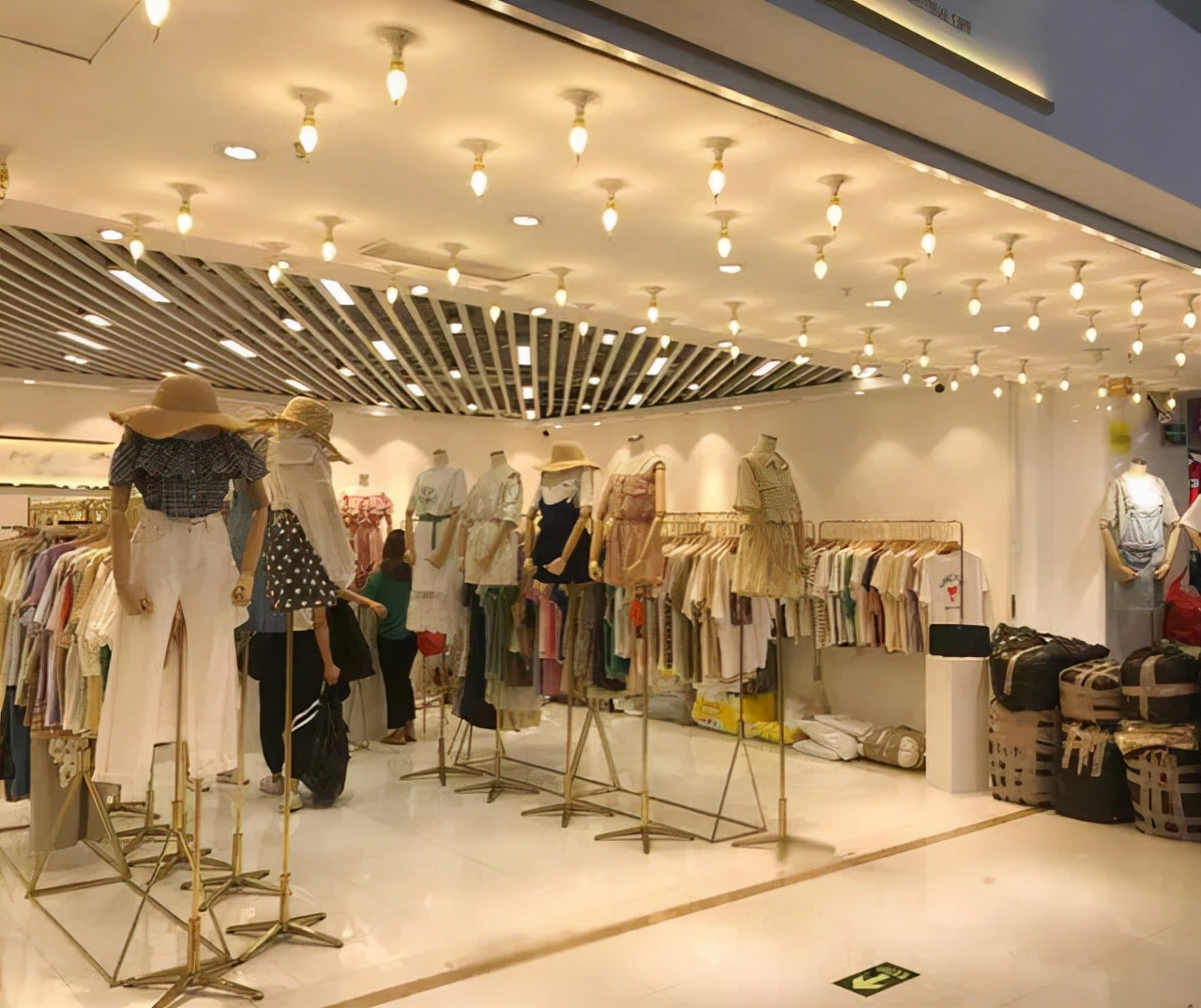 Jinmei, Jindu, Jinbao Foreign Trade Clothing City: Foreign Trade, Men, Jersey, Cowboy, hat, shoes, belts, bags, glasses, jewelry
Changjiang International Clothing City: main foreign trade, denim, sportswear
Fulian International Clothing City: Main Foreign Trade
Standing Western clothing city: denim, sports, tide men's clothing
Kai Rongdu clothing wholesale: boys and girls, foreign trade, imitation big names
Jinxiang underwear city: underwear, pajamas, socks
Guangzhou Shijing Business District
Most of them do tail goods, and those who prefer the tail goods.
Jindong International: Men and women's clothing, foreign trade, brand discount tail goods
There are all men and women in all categories of clothing. The prices are high, and they are mainly wholesale. There are few retail.
The quality is quite good, there are many styles, and the size of the code is complete. Compared with the Qingfeng wholesale market and the general wholesale, the price is much better, but the price is slightly more expensive.
Silver Horse International: Men and girls and children's clothing tail goods
Mainly and high -end brand discounts, mainly wholesale, partial support, partial support, suitable for Shao Shu and Zhongshang people.
The majority of clothing merchants: male and female children's clothing, luggage, denim, foreign trade, shoes, leather goods, mid -range
The main categories are skirts, skirts, cotton clothes and down jackets.
The surrounding facilities are the vast tail goods wholesale markets, which are mainly engaged in the men's and women's clothing markets.
Guoda Shoes City: shoes are relatively high -end
When it comes to Guoda Shoes City and Linglong International, everyone must be familiar with it. It is the largest wholesale shoe city market in Guangzhou. It integrates design, production, fashion, European and American women's shoes, W -trade women's shoes, and Guangzhou's largest base.
The majority of foreign trade shoe industry: bags, male and female children's shoes, foreign trade shoes, mid -to -high -end
Most domestic buyers are dominated by North China, Northeast, and Central Plains. Foreign customers are mainly purchased by merchants such as the Middle East, Latin America and Africa.
Guoda Leather City: luggage, jewelry
A total of five floors, the first floor is positioned as the inventory leather goods exhibition and trade zone, the second floor is positioned as the brand leather goods exhibition and trade zone, the three or four floors are positioned as the boutique leather goods exhibition and trade zone, and the fifth floor is positioned as the headquarters and trade center
Linglong International: Main shoes, mid -to -high -end
Similar to the Guoda Shoe City, it is the largest wholesale shoe city market in Guangzhou.
Qingfeng Clothing City: male and female children's clothing, low -end
The clear stalls here are all sitting at the tail, and some are clearing the warehouses at the major tail goods wholesale markets. There are large manufacturers to get the inventory a few years ago. Generally, 2-3 yuan The money is retracted, and each piece is sold for a few dollars.
Changgang: Tail goods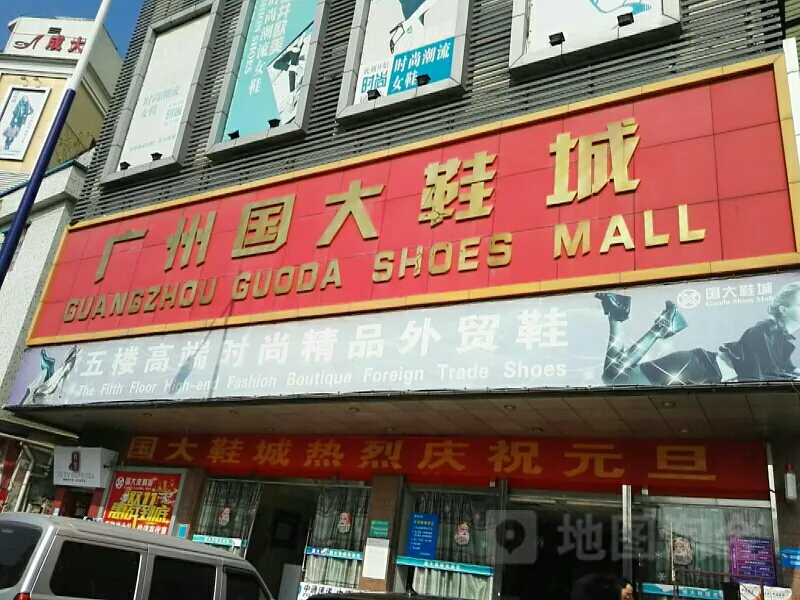 The main category is dress, pants, and tops, suitable for the people in the middle, low -end price positioning, wholesale and retail.
R & F Children's World: In addition to children's clothing, there are many types of maternal and infant products
The first floor of the children's clothing store, the big world on the second floor, the big -child world on the third floor, the negative one -story children's clothing world, all kinds of products
Lihu Building: There are seats, B, B, and south, there are some small shoes and small jewelry, and some maternal and infant supplies squares
It's not easy to finish, like a like!