For those who like sports, insisting on exercise every day is a very happy thing! For the editor, it is difficult to have time to run and walk outside after going to work, and it is even more difficult to move to the gym. At this time, I started this treadmill and see if it is easy to use ~
This treadmill is not relatively large. It is also very convenient to put it at home, and it will not take up too much space. It is because of this feature that the editor decided to buy it so that I can enjoy the joy of exercise at home ~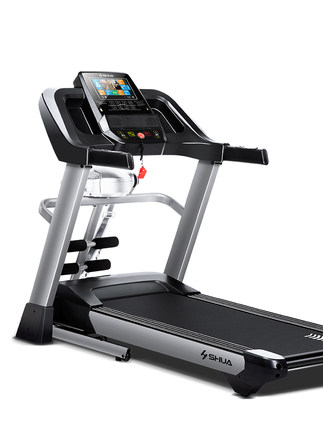 ① Packaging:
Because it was the first time I bought a larger mechanical item online, I was still very panicked. Fear of hurting my treadmill because of courier or something. But when he arrived, we can see that the packaging of this treadmill is very comprehensive. Don't worry about the problem of damage to the treadmill ~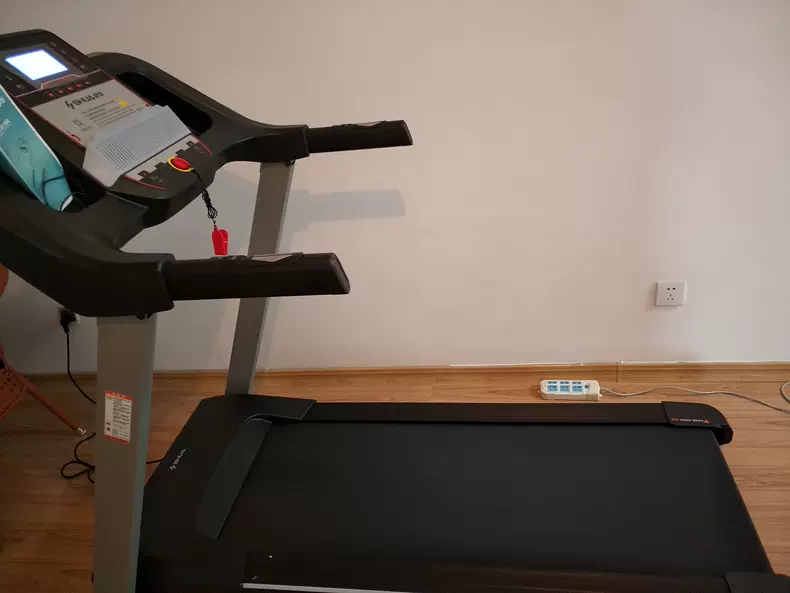 ② Appearance:
It has a 480mm running bandwidth, a bilateral 85mm non -slip border, and a 1270mm running band length. It can have enough running space and unbounded sports experience. The running table is a running zone of diamond pattern, with heart rate armrests on both sides! The design of the stainless steel column makes this treadmill look simple but very beautiful ~
There are a 5 -inch blue light display on it, with a variety of data such as speed, time, distance, calorie, heart rate, loud sound, etc., showing a combination of running indicators of each dimension ~ reference to giving exercise effects ~ simple atmospheric dials, clear keys and clear, external connection, external connection The audio and video interface with high -fidelity sound. The design is also more user -friendly and can easily use a treadmill ~
③ material
When running, I am more worried about running the foot feeling, and this treadmill has a mature shock absorption technology. It is composed of silicone columns+cushioning sac and can bear greater impact. HDF's toughness and running board has a total of 5 layers, namely diamond anti -slip layers, PEP sound insulation layers, air pressure cushions, EVA shock absorption layers, and high -strength support layers.
Using O-PC scientific protection design, the full-wrapped running table can greatly enhance the pressure and be more beautiful. The advantage that I like me particularly is that after the exercise, I only need to take the end of the running stage to the stage, and I can fold it. It can be pushed up to lift the running stage. You can enjoy more sports functions in a machine ~)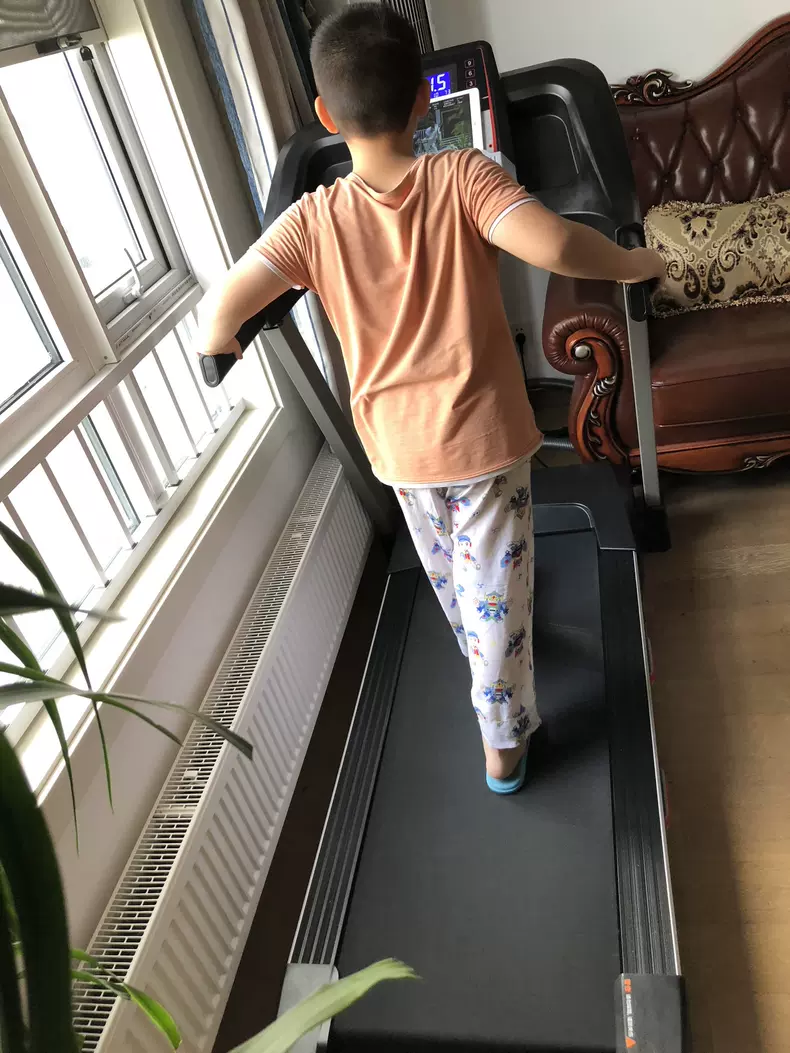 ④ Function display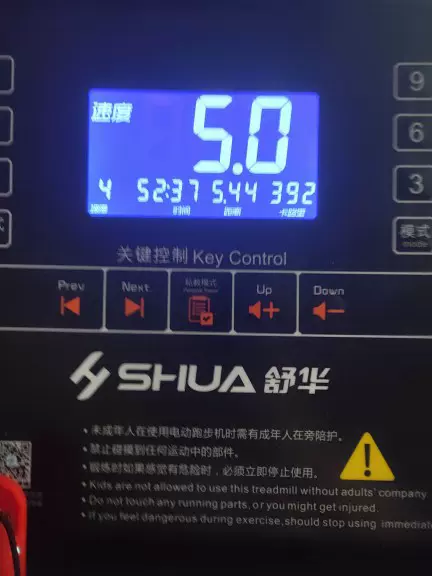 This treadmill has a built -in private education system. As long as you enter personal information according to the prompts, he will automatically generate exclusive running procedures. Moreover, the excellent shock absorption system, combined with the mute technology of motor, makes the noise generated during the running process be well controlled ~
⑤ Use experience
Haha, this is the appearance of my hairy kids in my family. You can see that this treadmill style is really smaller ~ The running foot feels soft and Q bombs, which is very comfortable. Especially his heart rate test and private education mode allows us to exercise at home ~ It is still worth starting ~
Summarize: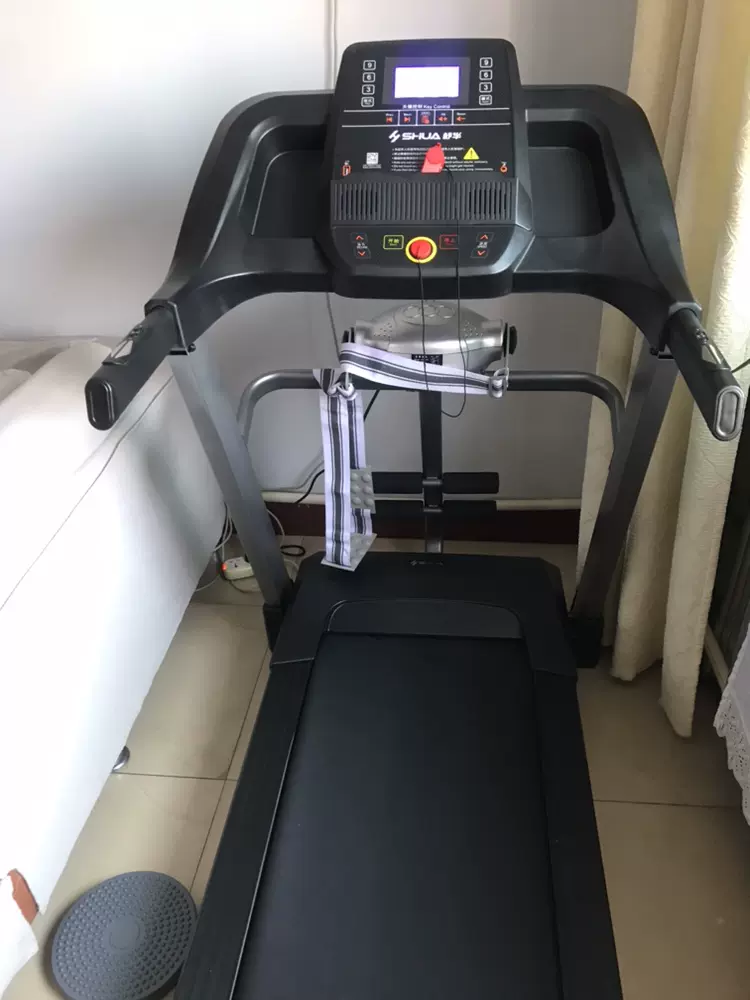 [Huawei DFH Shuhua 9119 ultra -quiet treadmill home model small folding multi -function interior sports fitness]
This treadmill is very good in terms of appearance and design technology. If your home is a small apartment, then this small treadmill is really your good choice ~ Since I have this treadmill, I often exercise at home ~ convenient, fast, comfortable, really do n't lose to start, it 's really not a loss. ~