Chen Zishan/Oral; Huang Song/Organization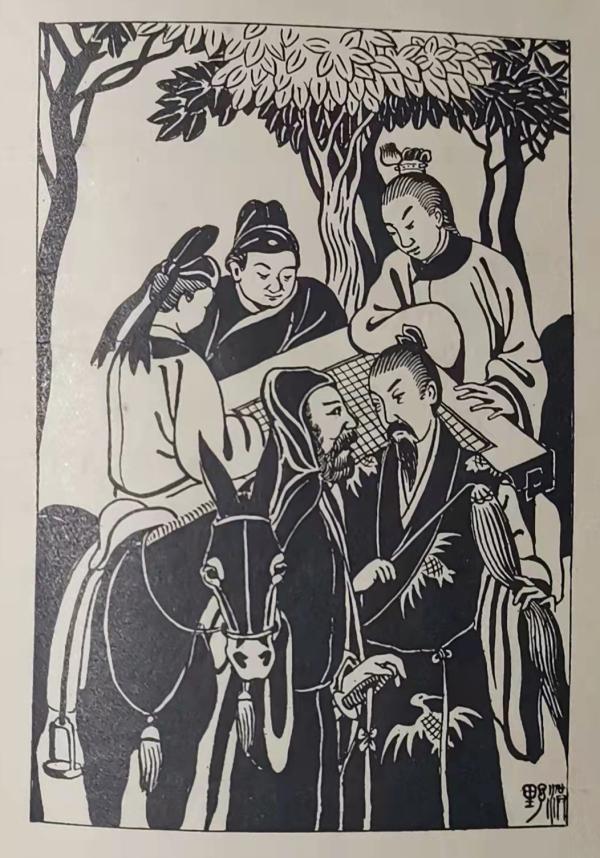 With the opening of Shanghai, the type of Western art and traditional Chinese painting and calligraphy are connected to each other and penetrate each other, forming a modern visual culture. At the same time, the modern education system represented by Shanghaimei has established the mainstream cultivation method of visual talents.
2022 is the 110th anniversary of the establishment of Shanghai American Specialty. Based on the special connection between Shanghai and modern visual culture of China, the Shanghai Liu Haisu Art Museum launched a series of lectures on the "Modern Visual Culture". Fifteen experts and scholars such as Chen Zishan, Chen Jianhua, Gu Yan, will from each of them. The field of research describes the development of modern visual culture in Shanghai.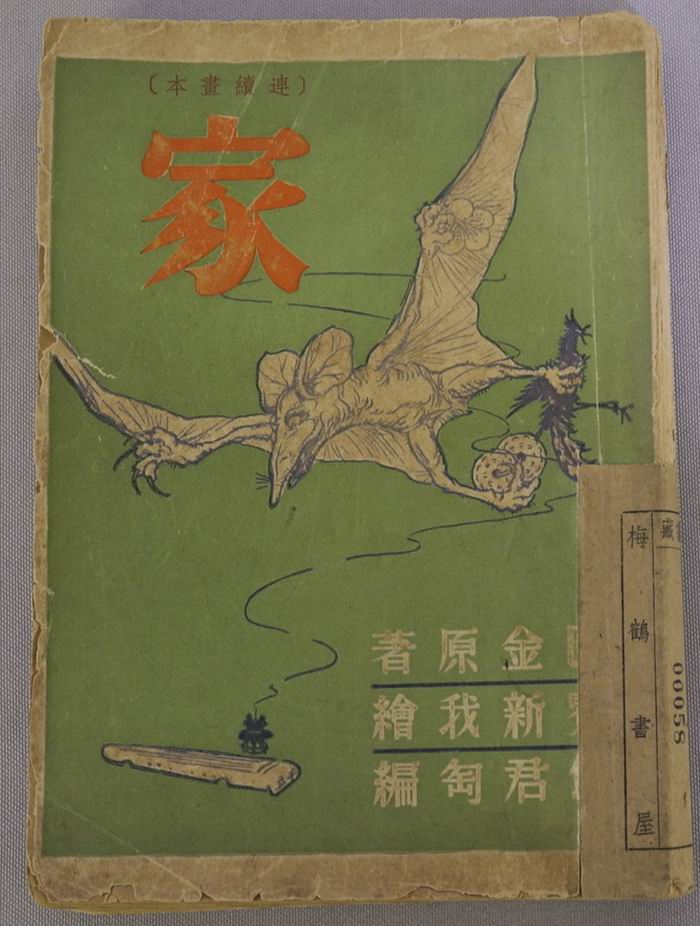 The first lecture was brought by Chen Zishan, a professor of the Chinese Department of East China Normal University, brought about "illustrations of sea school literature works". From Lu Xun, Yu Dafu, Ba Jin, to Zhang Ailing to contemporary writers, Chen Zishan told how modern literature is combined with visual culture. "Surging News · Art Review" presents the lecture records in this issue.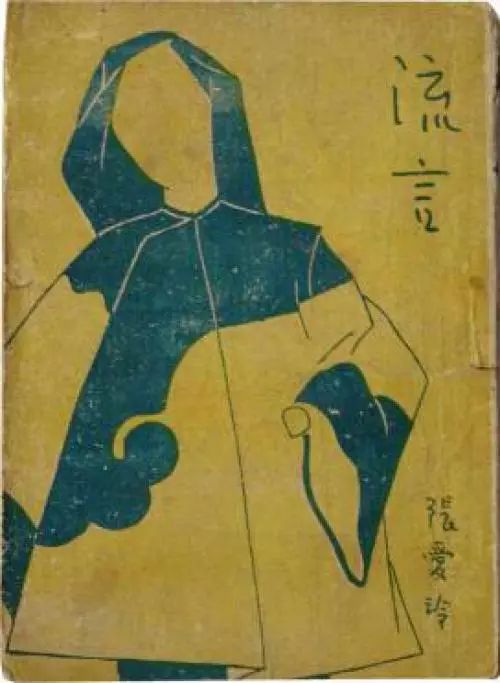 Chen Zishan, a professor at the Chinese Department of East China Normal University, tells "Illustrations of Haipai Literature Works"
After the New Culture Movement in the 20th century, a large number of new literary works were published, but in about ten years, these published single -line novel sets, poems, and prose concentrations rarely had illustrations. I was strange for a time. Because the Chinese culture tradition has "left and right history". In the late Qing Dynasty, "Dianshi Zhai Pictorial" and "Feiying Pavilion Pictorial" all have texts and pictures and cooperate with each other. But in new literary works, it is rare to truly correspond to art creation. Until the late 1920s, this phenomenon began to change.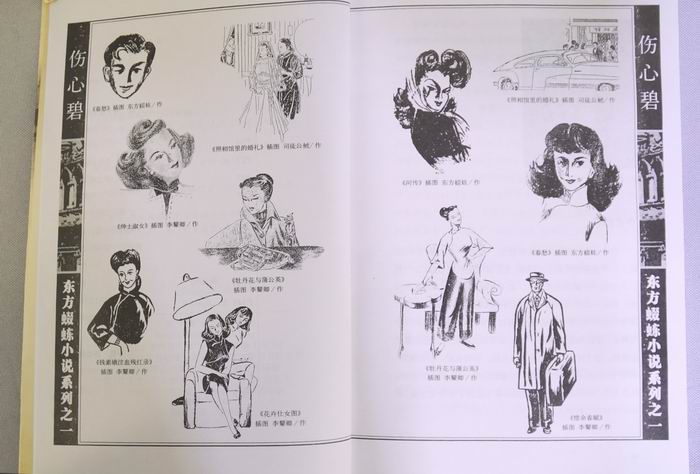 Cover of "Three Heroes of the Wind"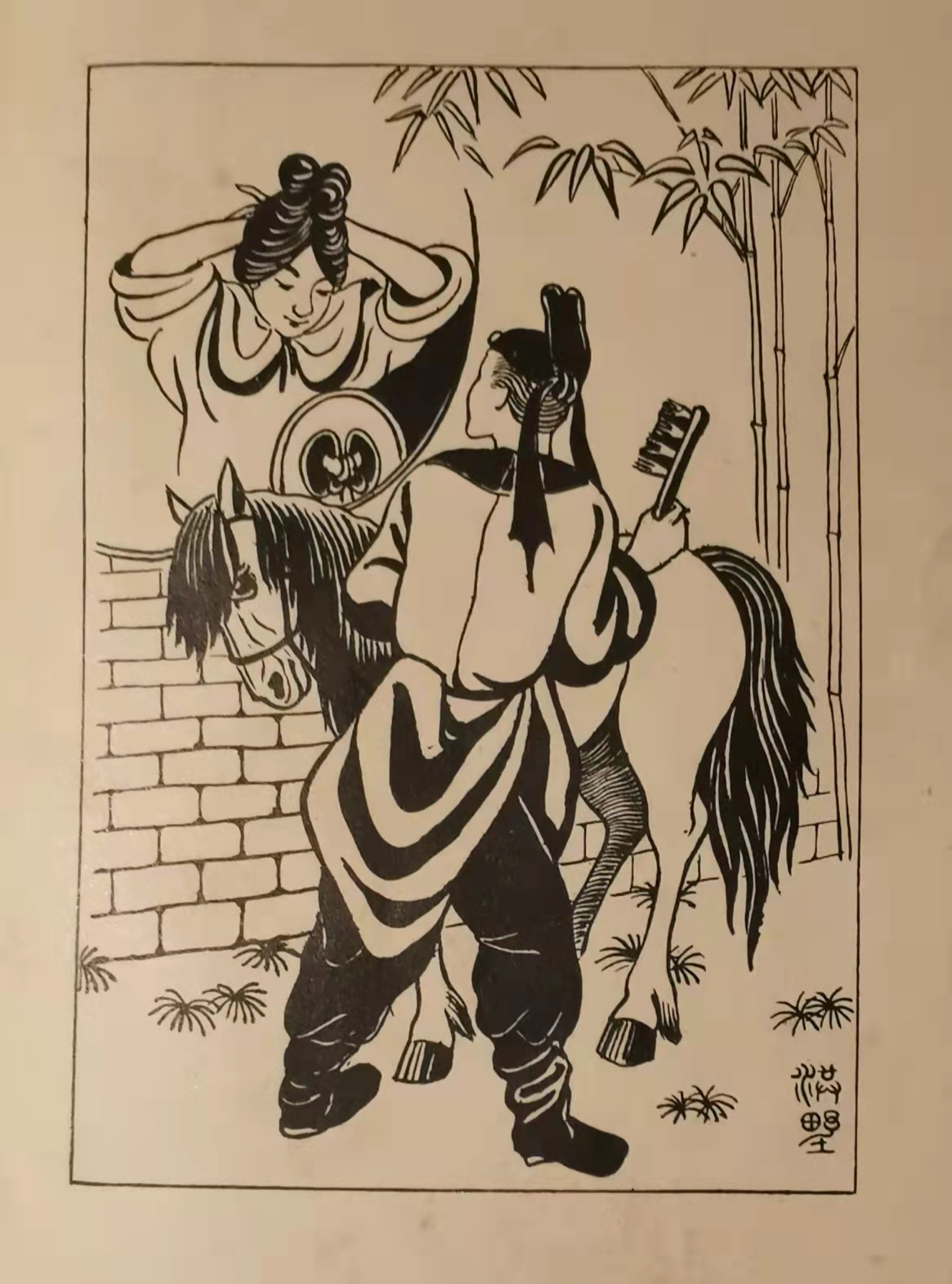 At the beginning of the illustration of new literature: Hu Shanyuan, Yu Dafu, Lu Xun
In November 1927, the Shanghai Commercial Press published the script of Hu Shanyuan's script "Three Heroes", which was listed as "the third type of the Mi Saishe Series". Established in Shanghai, although the scale is not large, it is an early new literature society. Hu Shanyuan is one of the core figures. Lu Xun once believed that Yisha Society was "a group of literature", and Hu Shanyuan's novels were "the most prominent" in the works of Yisha Society. "Three Heroes of the Wind" is the script. The title of the drama is a bit of a martial arts novel, but it should still belong to the scope of new literature. There are four vivid illustrations in this script, which is very conspicuous.
"Wind Dust Three Heroes" inner page illustration
The author was the painter Hong Ye at the time. Shi Yancun later wrote "The Artist Hong Ye" to commemorate the "loyal artist" who died early. The illustration of "Three Heroes of the Wind" is the illustration of the new literary works we know earlier now, although there are some traces of some martial arts novel illustrations.
In January 1928, the Shanghai Beixin Book Company published Yu Dafu's novel "Lost". Of course, it was not the best work of Yu Dafu, but the sales were very good at the time, and they continued to reprint them in a short time. The title page of this book has a figure illustration illustration. The author is Ye Dingluo, which is what Yu Dafu said "a young writer of the Creation Club." "Creation Society" is a literary group established in the early days of the "May 4th" new literature movement. Among them, Guo Moruo, Yu Dafu, and Chengshangwu were studying in Japan; ", Ye Dingluo is one of them. He admires Yu Dafu, and his creation is also affected by Yu Dafu many. In addition, he is learning art, so he has a neat picture to Yu Dafu's "Lost Sheep". This is also the first novel with an illustration of Yu Dafu. The picture is vivid, and the cover of the book is very simple.
Illustrations in Yu Dafu's novel "Fan Sheep".
Cover of "Lost Sheep"
In the second half of the year of "The Lost" (September 1928), the unnamed agency published a collection of prose collection "Picking in the Flower Xi". ), Good friends (such as Fan Ainong), "From Baicao Garden to Sanyi Book House" also collected.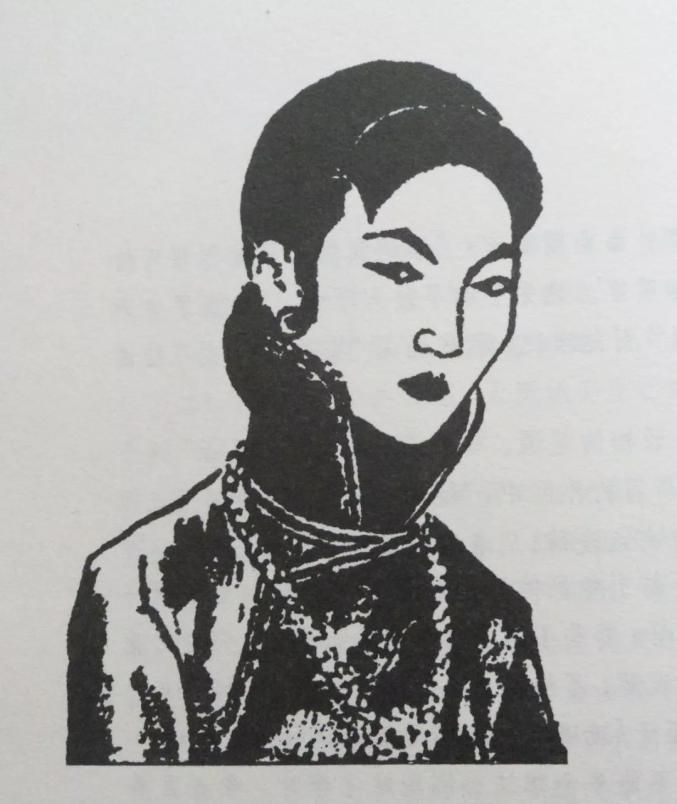 There is a very long post of "Picking up", which discusses the filial piety advocated by the Chinese dynasties. There is already an article "Twenty -Four Filial Picks" about "filial piety", but his students and friends have provided a lot of graphic materials about filial piety, so Lu Xun cut into the newly obtained information to further discuss and criticize the feudal Chinese feudal Chinese feudal. In the tradition, preaching about "filial piety". From a book "Twenty -Fourteen Filial Pictures", he mentioned that in the "Twenty -Four Filial Pictures", a picture of Wu Youru's "Cao'e's Paul in the River", Lu Xun regarded this painting as the first illustration of the post; he also Put the portrait of "Lao Laizi Play Intelligence", "Live Immortal" portrait in the "Jade Calendar to Treasures" and the portrait of "impermanence" in "Biography of the Jade Calendar". Therefore, the postscript of "Chaohua Xi" is the first article with four illustrations after the new literature movement. This is an interesting phenomenon. Lu Xun just felt that the analysis of the text alone was not vivid enough. He needed to further analyze the problems of "filial piety" in feudal society through images.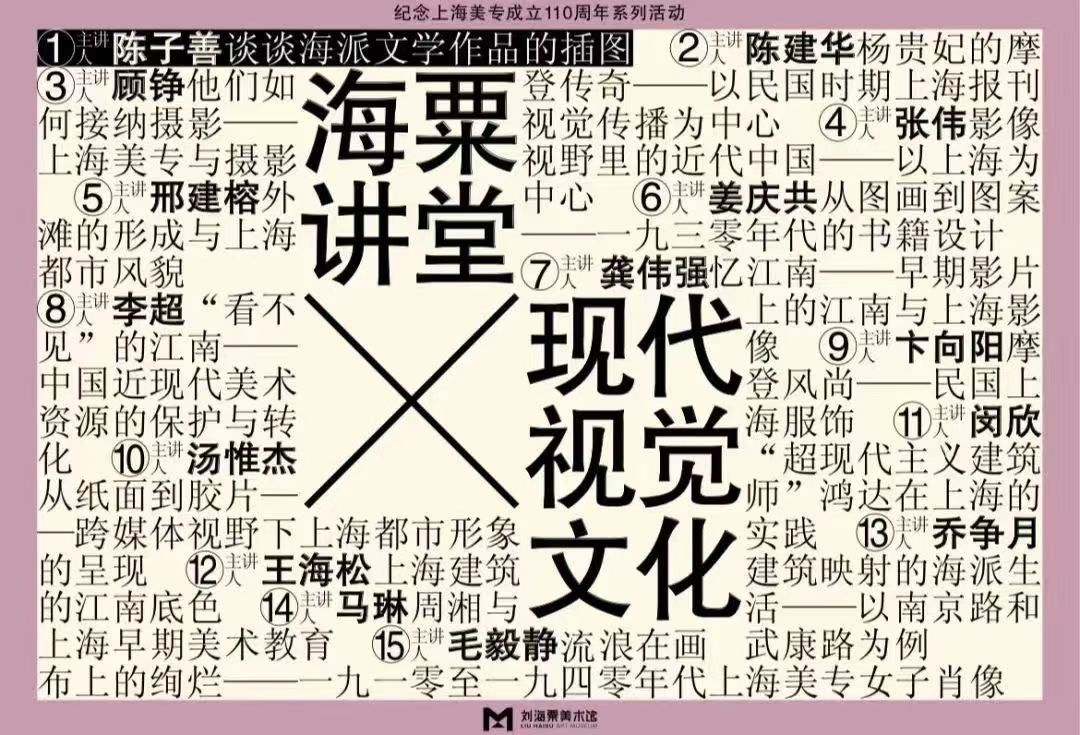 The illustrations of the concentration of the concentration of the works of the late 1920 of Lu Xun, Yu Dafu, Hu Shanyuan, etc., hoped to further demonstrate their works and claims through the visual impact. Literature writers also began to pay attention to illustrations.
Fei Xinyin and Cao Hanmei created "Home" comics respectively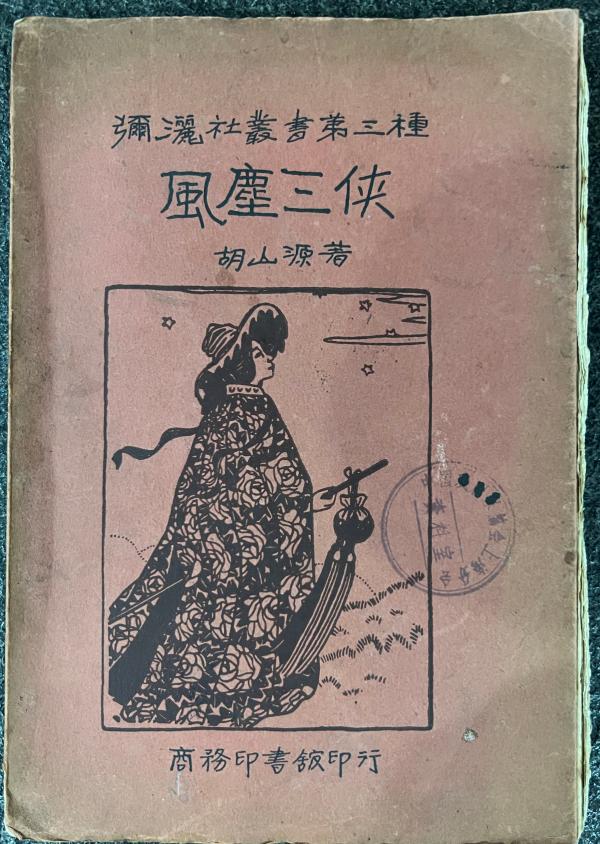 After entering the 1930s, the novel "Home", the novel of Pakistan, was first mentioned. This novel began serialization in the Times in 1931, which was originally called "Quick Stream". In May 1933, the Kaiming Book Company published the first "Home".
Bazhin's "Home" and Lu Xun's "Blessings" and "A Q Together" have been adapted into dramas, movies, television, stage dramas, etc. At the level of art creation, "Home" was first adapted into a series of comics.
Wanye Bookstore Publishing Link "Home" cover
Wanye Bookstore Publishing Comic Series "Home" inner page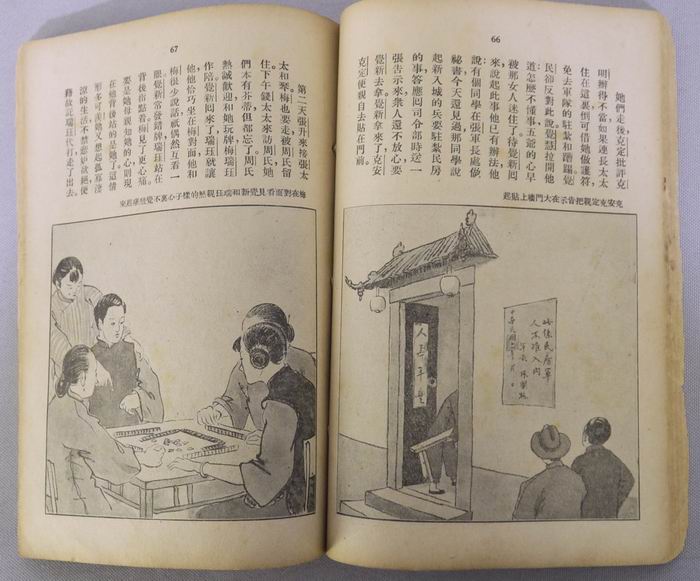 In August 1941, Wanye Bookstore published the comic comic "Home". Pakistan's novel was adapted into 146 comics by Fei Xinxin (painted) and Qian Junzhang (text description). According to Mr. Qian Junye in the "Postscript", their adaptation was consent and support of Mr. Ba Jin, but Pakamin had left Shanghai to go to the rear, so he did not see it as soon as possible. This version of the comic comic is also the first adaptation of "Home" that can be seen now.
Fei Xin Mei (painted), Qian Junzhang (text description) cooperation, the character shape of the Wanye Bookstore published the comic comic "Home"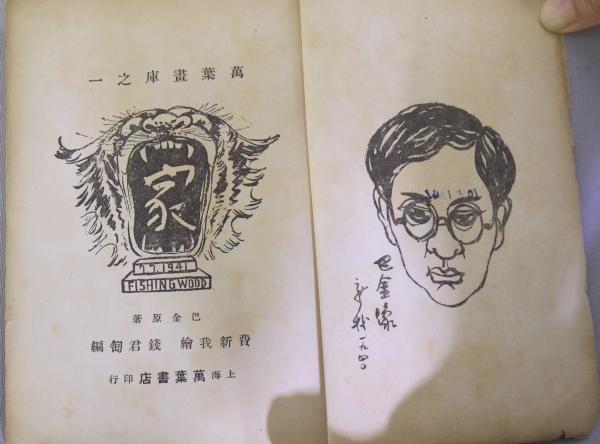 Fei Xinyin (painted), Qian Junzhang (text description) cooperation, Wanye Bookstore publishes the inner page of the comic "Home"
In addition to the adaptation of Qian Junyu and Fei Xin's cooperation, Cao Hanmei (Zhang Meiyu) also has a adaptation version. Cao Hanmei's masterpiece is the "Jin Ping Mei Full Map" published in 1936 and 1942. After that, Cao Hanmei focused her attention from classical novels to new literature and adapted "Home" in the form of comic paintings. From the illustration of classical novels to the comic of new literature, it is a kind of advancement. Cao Hanmei's "Home" was serialized in the Shanghai Talk "Poster" from July 1942 to February 1943. At that time, serial advertisements were called "peerless wonderful paintings" and used adjectives such as "pictures of novelty and rejuvenation" to evaluate Cao. Han Mei's comic "Home".
Cao Hanmei's painting "Home"
The two serial painting styles are obviously different. Fei Xin and Qian Junzhang's cooperative version have the charm of Chinese painting. Ink and ink rendering and soft lines, especially the last one is obviously a painting method of landscape painting. Cao Hanmei's lines are more tough and straightforward, and they can see the influence of ancient Chinese embroidery statues and more popular decorative arts at the time. The two styles each have their own advantages. Unfortunately, Cao Hanmei's version has not been published. But this is a kind of exploration and attempt for the popular form of comics with new literature, and it also has a certain significance for the current research.
Zhang Ailing's pioneering: herself with illustrations for text works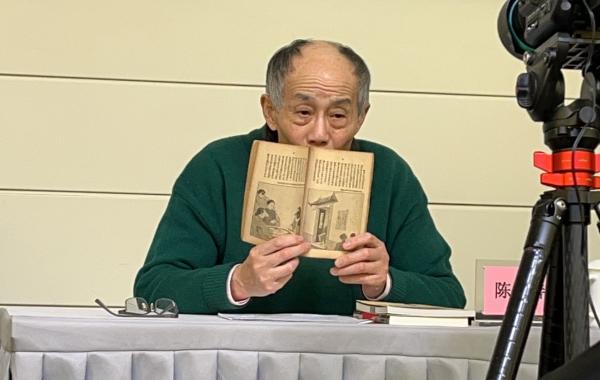 In the 1940s, a name that everyone was very familiar with appeared: Zhang Ailing. She also brought a new model -the writer himself directly involved in the illustration of her works. She combines painting with her literary creation to illustrate her novels and prose.
Zhang Ailing liked to paint since she was a child. When she graduated from Saint Maria in 1937, she filled out a form. In the "best" column, she did not fill in writing, but painting. And the first work published by Zhang Ailing is not literary creation, but a comic. According to her own statement, a comic in her middle school was cast in a Shanghai newspaper "Damei Evening News" in Shanghai. As a result, the painting was adopted. She also received 5 yuan of manuscript fees. Lipstick. Unfortunately, we have not found this comic so far. If one day, the first work published by Zhang Ailing can be "unearthed" will be a major discovery.
In 1939, Zhang Ailing entered the Department of Literature of the University of Hong Kong; in 1942, he returned to Shanghai due to the outbreak of the Pacific War. She chose a way she thought she should go -living for a living.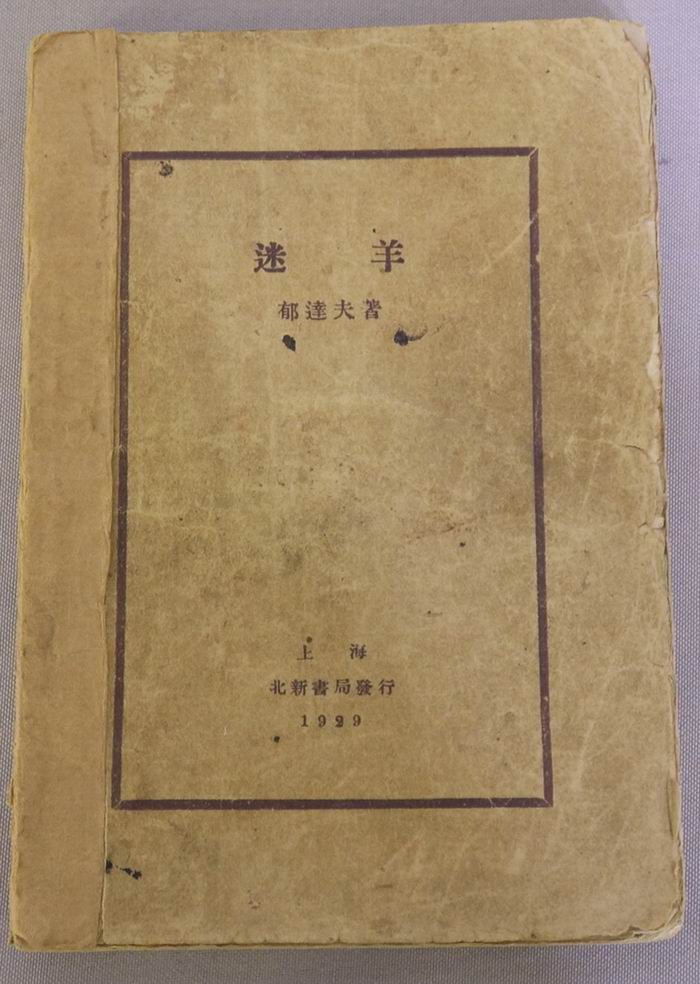 But the beginning of her literary road is different from ordinary Chinese writers. She first contributed to a Chinese magazine "20th Century" in Shanghai and wrote film reviews in English. Then she wrote a change in the life and costumes of Chinese people in English, and drew 12 illustrations for this English article to interpret the clothing of different dynasties in China. The Chinese version of this article was later included in "Monology", which was later included in "Rumors", and started with illustrations for her works.
Zhang Ailing's "Monland" English original illustration
After writing an article for English magazines, she officially transferred to Chinese writing and started writing novels. "Agarwood Dedication: The First Furnace Fragrance", "Agarwood Dandy: The Second Fragrance" has been serialized on the "Violet" edited by Zhou Shoujuan, and then started a series of literary magazines in Shanghai (such as "Magazine", "Heaven and Earth", etc.) Novels and prose. In August 1944, the first short -term novel "Legend" was published in the publishing of the first book, which included "Golden Jane", "Love in the City", "Agarwood Dandarbing: First Furnace Fragrance", "Agarwood Dandarbing: Second Furnace Fragrant Fragrant Fragrance 10 works such as "Flower Wind", "Block".
Except for the "First Furnace", "Second Fragrance", and "Block", there are no illustrations, and the other 7 articles are painted with illustrations when the magazines are published. For example, Zhang Ailing with four illustrations of "Jin Xian Ji". In addition to the male and female protagonists and supporting roles, a pair of shoes wearing novel characters have vivid illustrations. Planting innovation.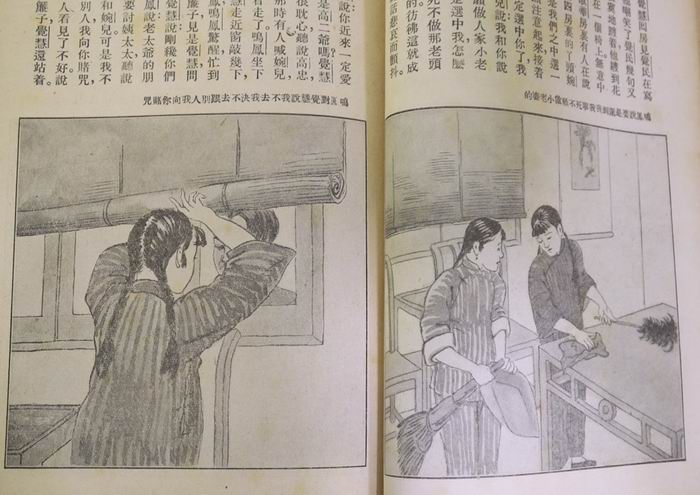 Zhang Ailing's illustration for Cao Qiqiao in "Golden Lock"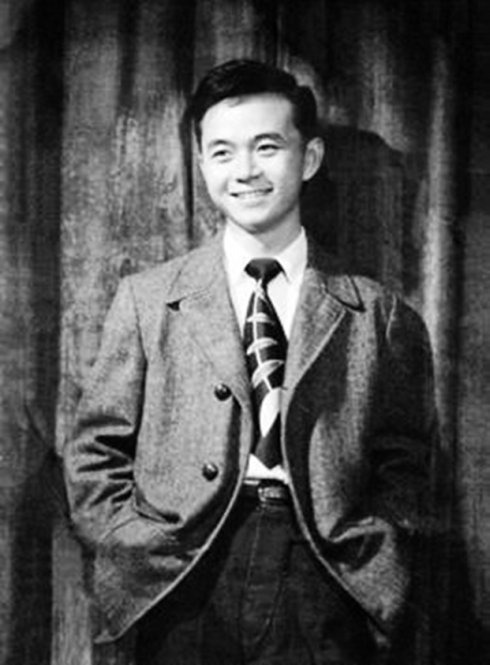 But weirdly, when these articles were published in the magazine, Zhang Ailing drew illustrations, but these illustrations published these illustrations were not included. The reason is not clear, maybe because the printing conditions were limited at the time, or the original manuscript was not preserved properly. But in any case, this is the closer period of the combination of Zhang Ailing's literature and art creation, and it is also the closest period of her relationship with visual culture.
In November 1946, the "Legend" published a bidding book, adding five novels such as "Red Rose and White Rose", "Complete Love", "Hongye Xi", "Osmanthus Steamed Axia Bei Qiu", of which "Red Rose and and" When the White Rose was first published, it was equipped with five illustrations. Zhang Ailing wants to tell the reader's image and style of the hero and heroine in her heart. The writer seizures the literary image created by illustrations. Of course, from the perspective of the reader, Cao Qiao may not be the image in the painting, but at least the author gave a hint of imagination.
In "Red Rose and White Rose", Zhenbao, Wang Jiao Rui and Ai Xu mother and daughter
Not only novels, Zhang Ailing also gives illustrations to her prose, which is even more difficult. In December 1944, she published the first prose collection "Rumor", including 22 pages of illustrations (18 entire, 4 and a half pages), and divided into many topics. For example, "university is the scenery" (two sets of illustrations) "foreigners" (three sets of illustrations) "Hong Kong" (one set of illustrations) "good women" (one set of illustrations) "poor worms" (one set of illustrations). These illustrations are completely different from the novels included in "Legend". In "Rum", from the perspective of prose, she uses exaggerated comic style. These illustrations are ironic, ridiculous, and very vivid and interesting. "the part that can not be lost.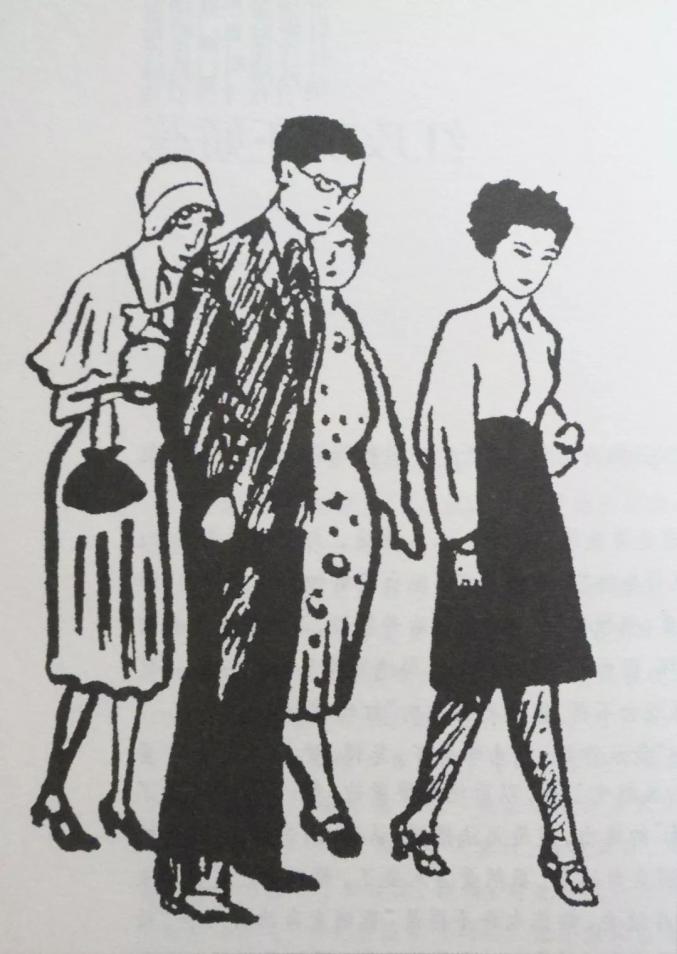 Zhang Ailing Prose Collection "Rumor" illustration
Regarding the illustration, Zhang Ailing has his own saying. In March 1944, she participated in the female writer gathering association in Shanghai to discuss the relationship between her and Chinese and foreign literature. She also talked about illustrations. Zhang Ailing expressed "ordinary ordinary illustrations, striving for beauty, like advertising paintings" It can be seen here that Zhang Ailing is vigilant about advertising paintings. "Those who strive to be ugly do not necessarily become a comic. But it can attract readers' attention, and it has achieved a part of the purpose." It can be said that many illustrations in "Rumors" have achieved this purpose.
Zhang Ailing's cover for his work collection "Rumor"
Zhang Ailing believes that the drawing of illustrations should be determined according to the specific situation, and they cannot blindly "strive for beauty" or "strive for their ugliness". Looking at Zhang Ailing's illustrations, whether it is a novel or a prose illustration, it is unique and vivid, and with her Those texts form a dialogue relationship, complement each other, complement each other, explain each other, complement each other, and promote each other. After reading her text, she may have new understanding and feelings.
As an illustrator Zhang Ailing, she looks forward to the interpretation of her works through words and illustrations, and she has created a way to deal with the interaction between text and images.
After Zhang Ailing, there was still Zhang Ailing. One of them was named "Oriental" (Li Junwei), and "蝃蝀" was taken from the Book of Songs, which means "Rainbow". "Oriental" is a man who is only two years younger than Zhang Ailing. They have studied at the University of St. John. His creations are obviously influenced by Zhang Ailing. Some people call him Zhang Ailing's student. So a commentator said at the time that some people said that Zhang Ailing's article was a new puppet butterfly, because she had another trivial and delicate affection. The most imitators in the later period were Dongfang 蝃蝀, which was the same as Zhang Ailing. The small movements in it are all imitated.
Young Li Junwei
Dongfanghuan likes literature and movies. He wrote a lot of novels and film reviews. He also has an illustration of his work. In August 1948, he published "Gentleman Lady's Picture" in Shanghai Zhengfeng Culture Press, including seven novels, five illustrations. He himself drew illustrations of two articles of "Spring Sorrow" and "River Biography". The other three are painted by his sister. Although the illustration style is not the same as Zhang Ailing, it also draws the image of young men and women at the time.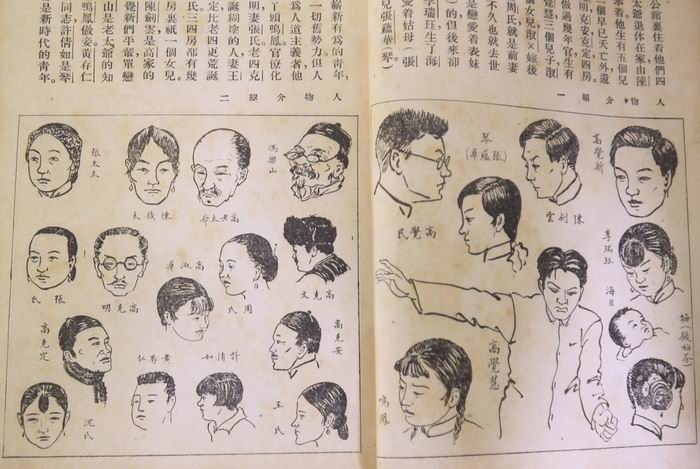 "Wind Dust Three Heroes" inner page illustration
The illustration of the Oriental Novel "Sad Bri"
Zhang Ailing created a new style of combining modern literature and visual culture, but not only Zhang Ailing and Dongfang 蝃蝀, but also the writer Duan Mu Liang, who can also draw illustrations for Xiao Hong's novel. And at the time, Shanghai formed a publishing fashion. Many literary magazines used novels with illustrations to help readers better understand the works.

In June 1941, Duanmu Liang's illustration was drawn for Xiao Hong's novel "Small Town March" when he was in Hong Kong.
If this method has continued until today, we can mention Shanghai writer Jin Yucheng. He published the only minister's novel "Flower". In fact, "Flower Flowers" did not be equipped with plugs at the beginning, but Jin Yucheng liked it very much. After painting, he illustrated "Flowers" after being reprinted, and more and more paintings.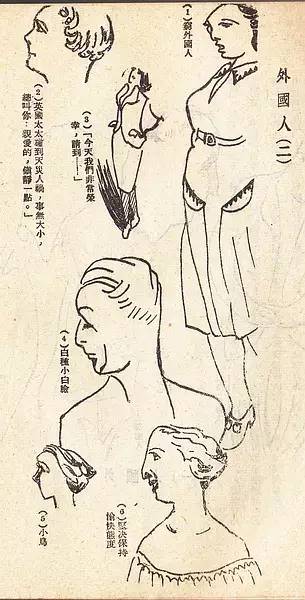 How to combine literary works with visual art, in fact, there are many ways, such as adapted novels into script performances, adapting comprehensive arts such as movies, television, etc., and writers' own ways of participation are also diverse. We study the relationship between the interaction between Shanghai literature and visual arts and visual culture, and we cannot ignore this perspective of text and illustrations. Here I just sort out it. I hope that everyone can further discover, discuss, and study, and explain this perspective more fully and comprehensive.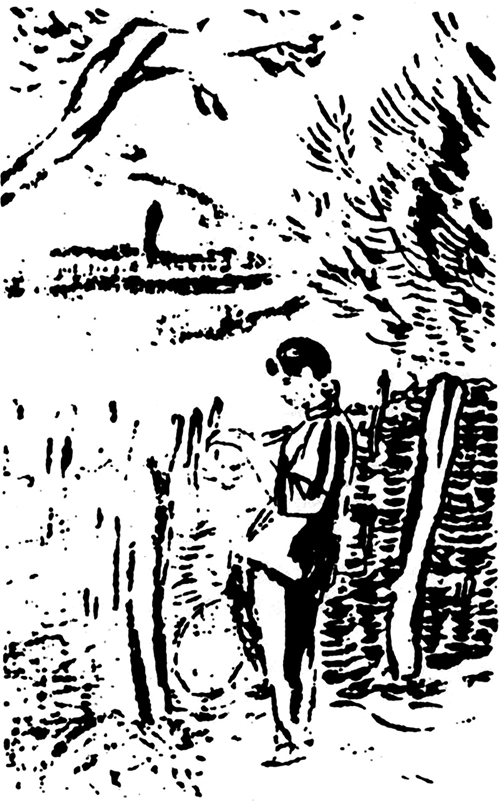 Note: This article is reviewed according to the lecture and reviewed by Chen Zishan. As one of the 110th anniversary of the Shanghai Liu Haisu Art Museum in Shanghai Liu Haisu Art Museum, the "Haisu Lecture Hall × Modern Visual Culture" will continue to be updated at the official WeChat signal of Liu Haisu Art Museum and the official account of station B.
Editor in charge: Gu Weihua
School pair: Ding Xiao