During the May Day holiday
Fisherman Wharf, Fengxian District, Shanghai
One artificial beach seawater rising tide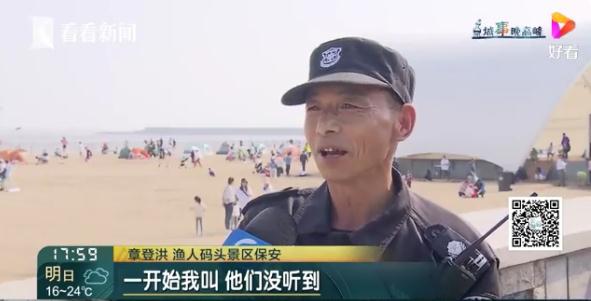 A couple kiss in the water forgot to go ashore
The security guard shouted: "Don't kiss! The tide is up!"
In the video, a security shouting was particularly loud. In the distance, a young couple was intimate, and the tide had risen to their calf belly. It is understood that this scene happened in Fengxian's Fisherman's Wharf Scenic Area.
It is understood that the incident was around 5 pm on May 3rd. At that time, it was during the tide period. The scenic spot told tourists to go ashore as soon as possible. After hearing the broadcast, tourists went ashore, but the little couple in the video did not realize the danger and still stood still. And the videos made a shouting.
According to his memories, the two parties were far away from the shore at the time, and the wind was large that day. After yelling for a few minutes, the effect was not seen, and Lao Zhang waved towards the two. But the two didn't take a few steps towards the shore and stopped. Seeing this, Lao Zhang was ready to go back to the sea and would persuade them. Seeing this move of the security guard, the young couple returned to the shore.
While this video is funny, it also reminds tourists to pay attention to tidal changes when playing at the sea.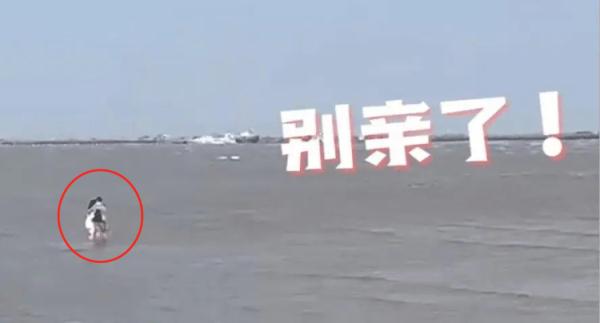 Source: Xinmin Evening News (Reporter Xu Chi)
Source: Xinmin Evening News