Since the iPhone supports PD fast charging, the mainstream mobile phones, tablets, and notebooks on the market have supported PD fast charging. The USB PD fast charging boom has swept the world, and the PD charger has various hot sales. A round of technical iteration has also been ushered in on the socket panel. Recently, the leap -in brand Bulls launched the Bulls G36 fast charge socket and integrate the 20W fast charge module into the socket. And it is a very practical 1A1C dual interface.
Overview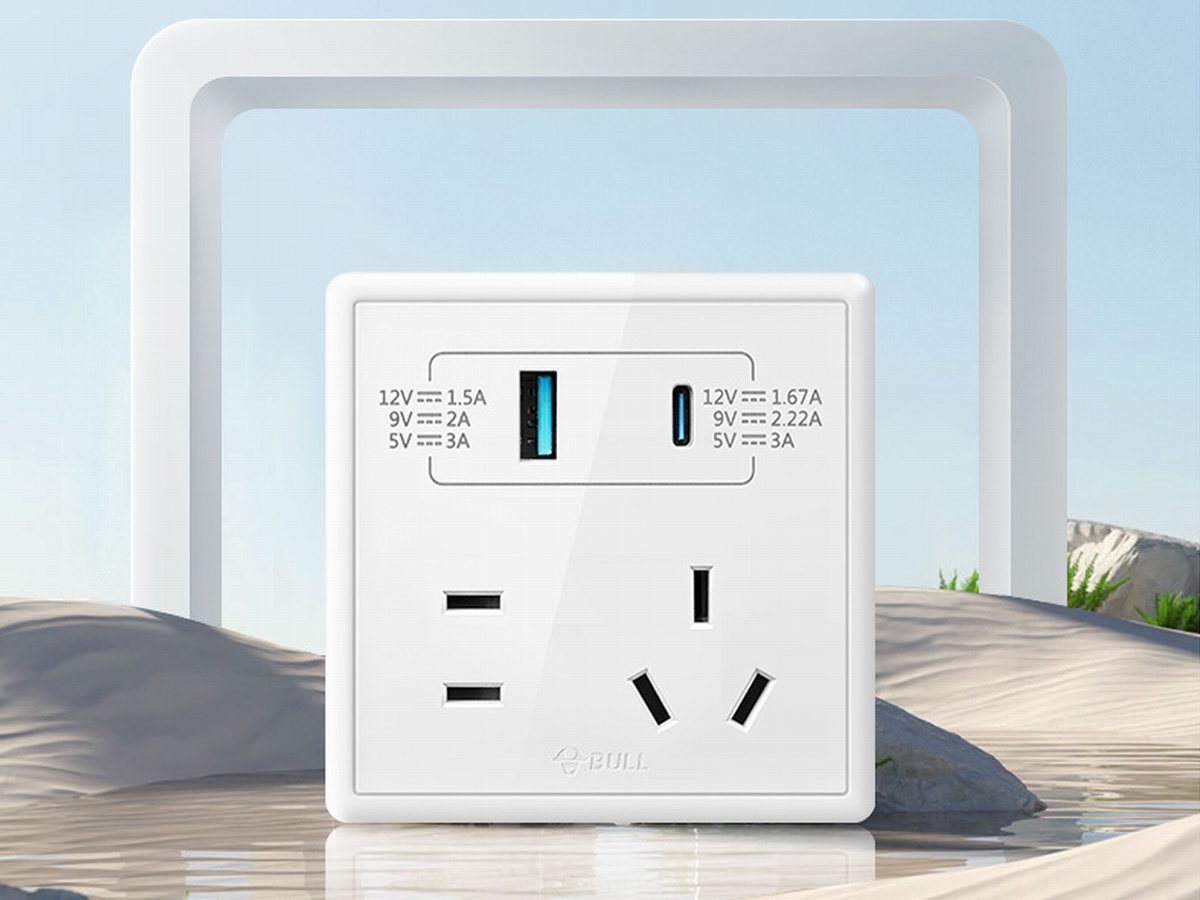 The surface of the Bulls G36 fast charge socket is smooth curved technology, the panel is smooth and moist, and it is easy to clean and non -sticky. The four -side equivalent is 4.5mm symmetrical design. The G2 curvature line and the arc are transitioned continuously, creating a natural and soft chamfer. The socket is made into a handicraft, and it is completely integrated into the home atmosphere.
PD fast charge module
The Bulls G36 fast charge socket integrates the 1A1C DC fast charge module, which can provide fast charging support for digital products without a charger. The USB-C output port has three fixed voltage output files: 5V3A / 9V2.22A / 12V1.67A, with a maximum output power of 20W. The USB-A interface has three fixed voltage output files: 5V3A / 9V2A / 12V1.5A, with a maximum output of 18W and supporting a variety of common fast charging protocols.
The 1A1C fast charge interface is Maijin oil matching, supports the iPhone12 series 20W PD fast charging, can charge 50%of the iPhone12 in half an hour, and supports double -port output at the same time. At the same time, it is charged for two devices. It is suitable for mainstream equipment on the market.
Interchanged jack
The AC jack is equipped with a erected two -legged nation -junction and a three -legged country standard. The interval between adjacent holes is large, and there is no fight in the plug. The maximum support of 20V 10A power transmission, that is, 2500W, can be used for home appliances such as television, refrigerator, induction cooker, computer and other appliances.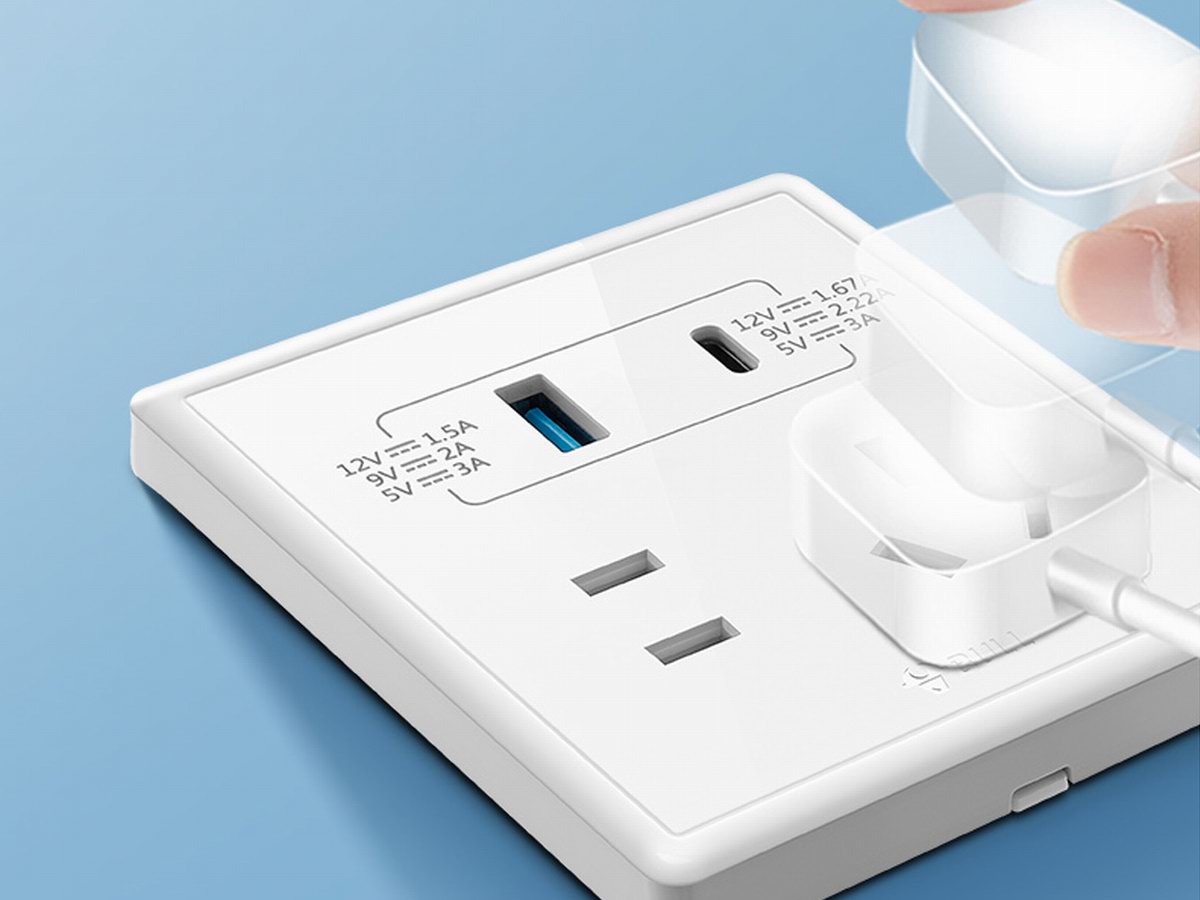 Increased displacement terminal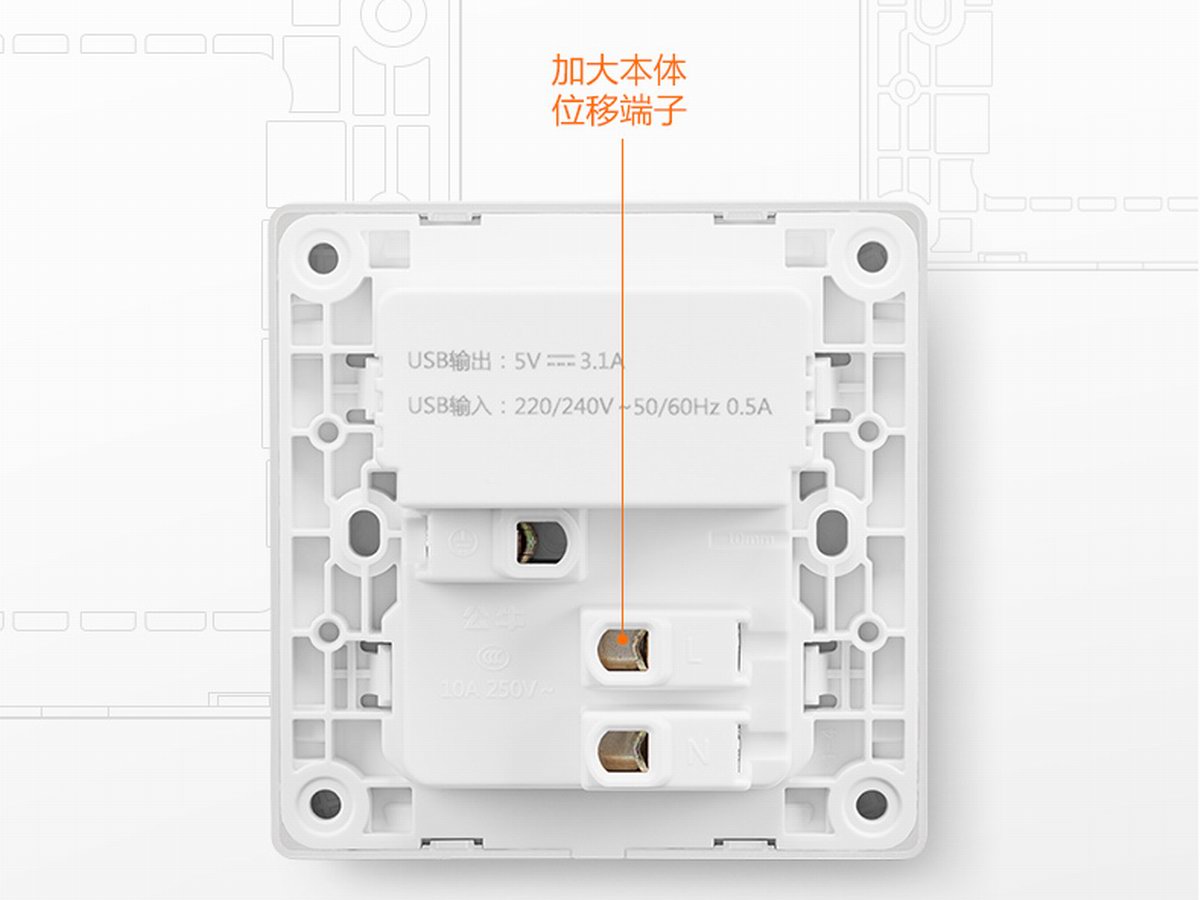 The integrated grid rear frame provides a solid and durable structure. The wiring terminal adopts the increase of the position of the position of the position. It is compatible with multiple wires to access at the same time. Essence
Bulls G36 fast charge socket specifications are the most common 86 -type wall plugs, which are compatible with 86 -type bottom box. Users with a certain basis of electrical knowledge can replace home sockets by themselves. At present, the Bulls G36 fast charge socket has been launched on major e -commerce companies, and the pricing is 75 yuan. Interested friends can get on the car by themselves.