Japan's porch is simply too practical
There are more porch to walk into the cloak cabinet
Really use it against the sky!
Picture Source/Ins o Ahooychaan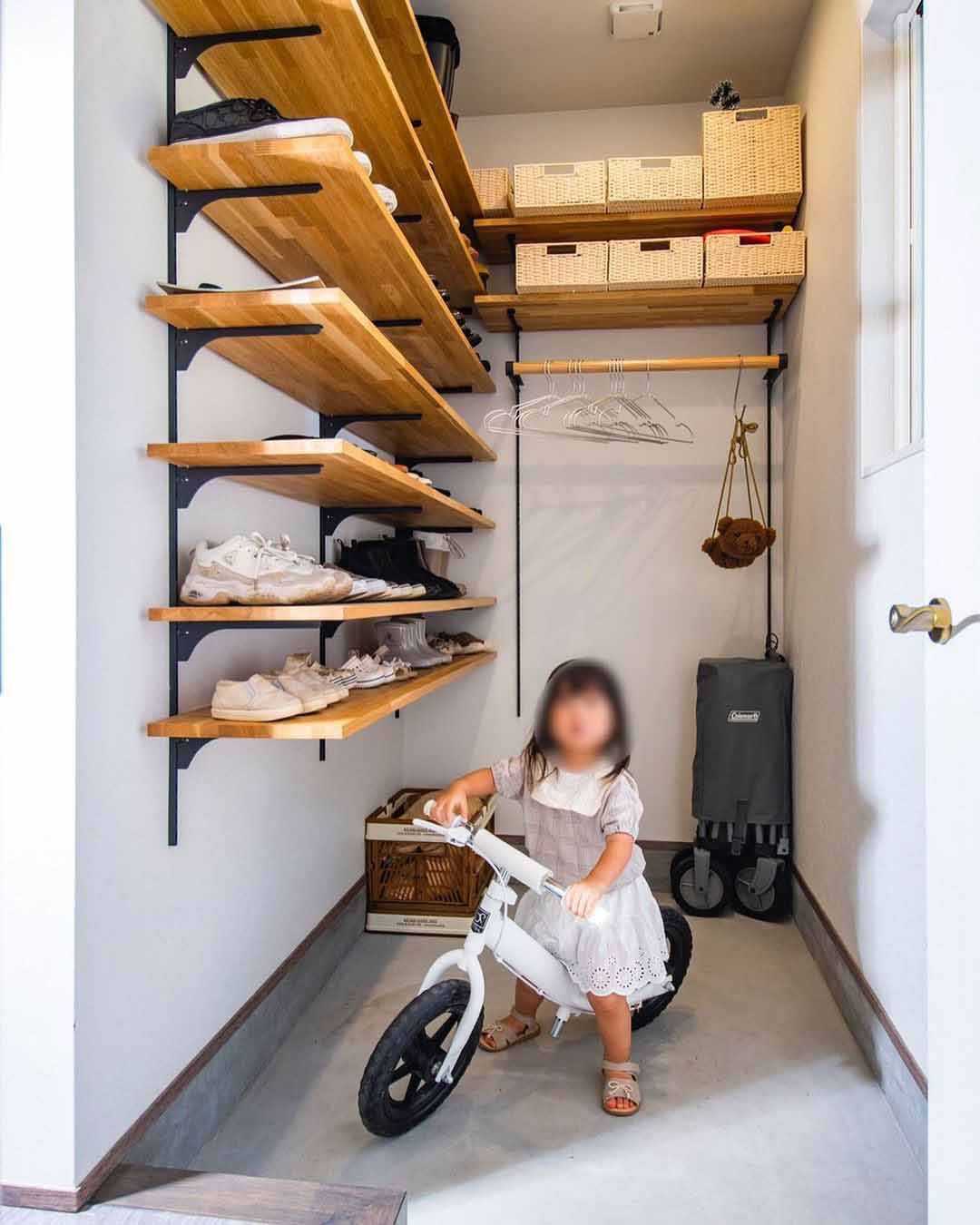 When I go home in the snowy winter, I am most afraid of being wet coats and shoes. Especially the wet jackets and briefcases are always stacked on the chair.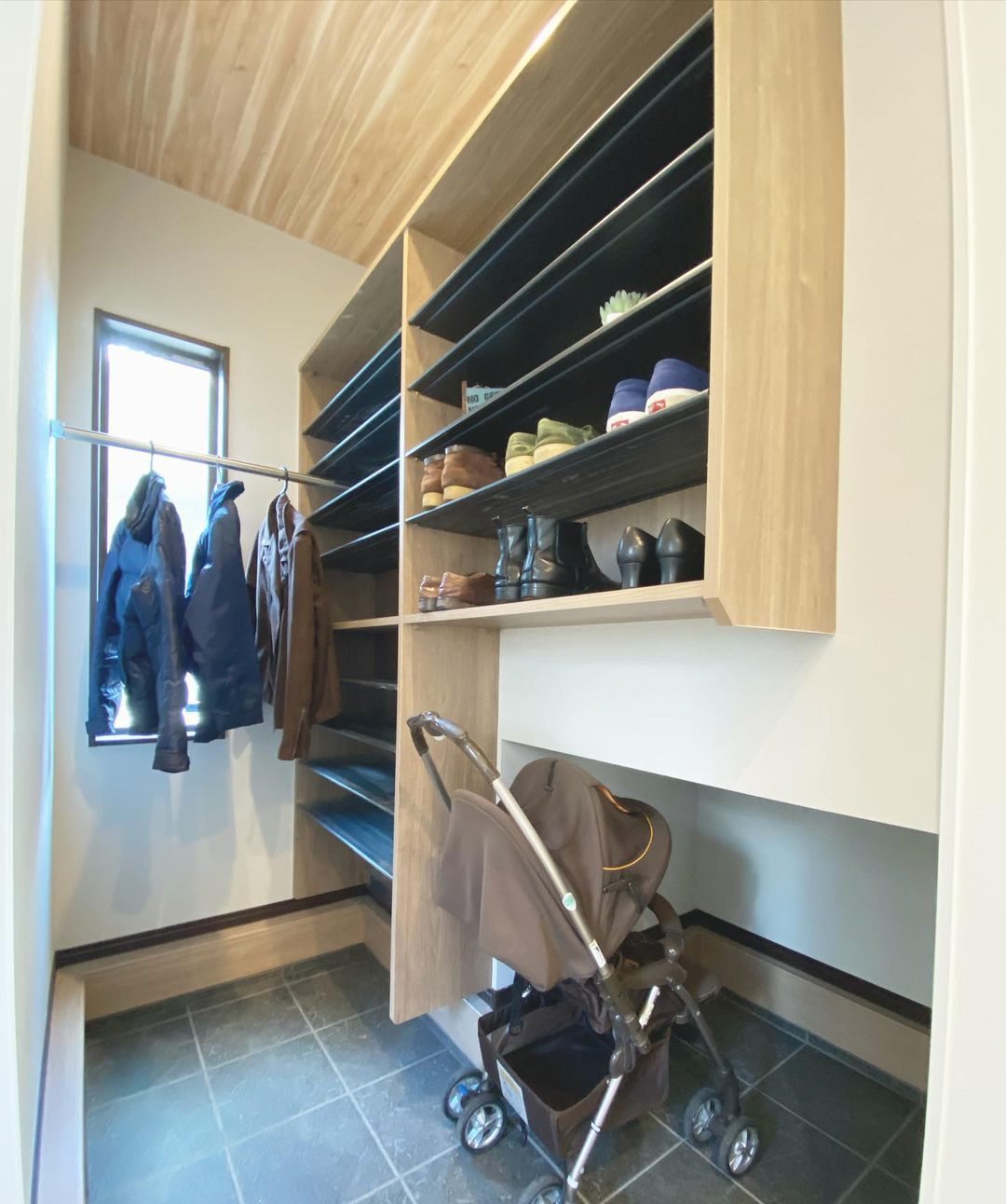 In fact, you can use the porch of Japan. Japan is similar to our climatic conditions and will encounter the same storage problem. In addition to the shoe cabinet, they will also arrange more into the cloak cabinet. They can take off their coats, bags, and scarves in the porch.
Moreover, the geographical location of the porch is excellent. When I go home, all the items on the body can be collected, and I can bring things when I go out. Even if you forget it, you can get it immediately.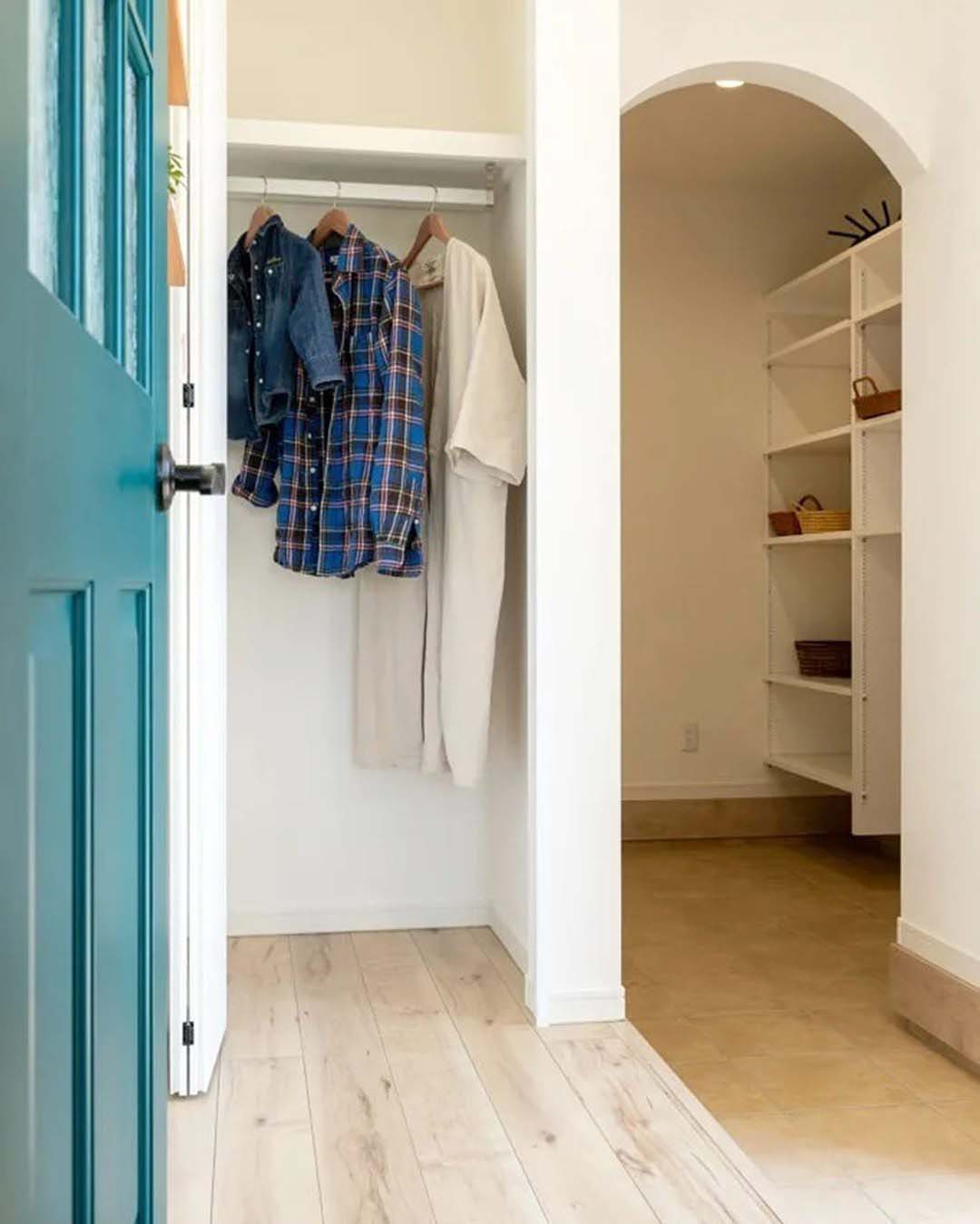 Image source/ins g ougikenchiku
Image source/ins a yamauchi_jyuken
Today, come to Japan to learn from Japan to see how their porch design shoe cabinets and cloak cabinets.
1. Shoe cabinets and cloak cabinets are independent
If you want to add a cooker cabinet to the porch, you may wish to make an extra set of independent wardrobes next to the shoe cabinet. This advantage is that the smell of the shoes will not be contaminated.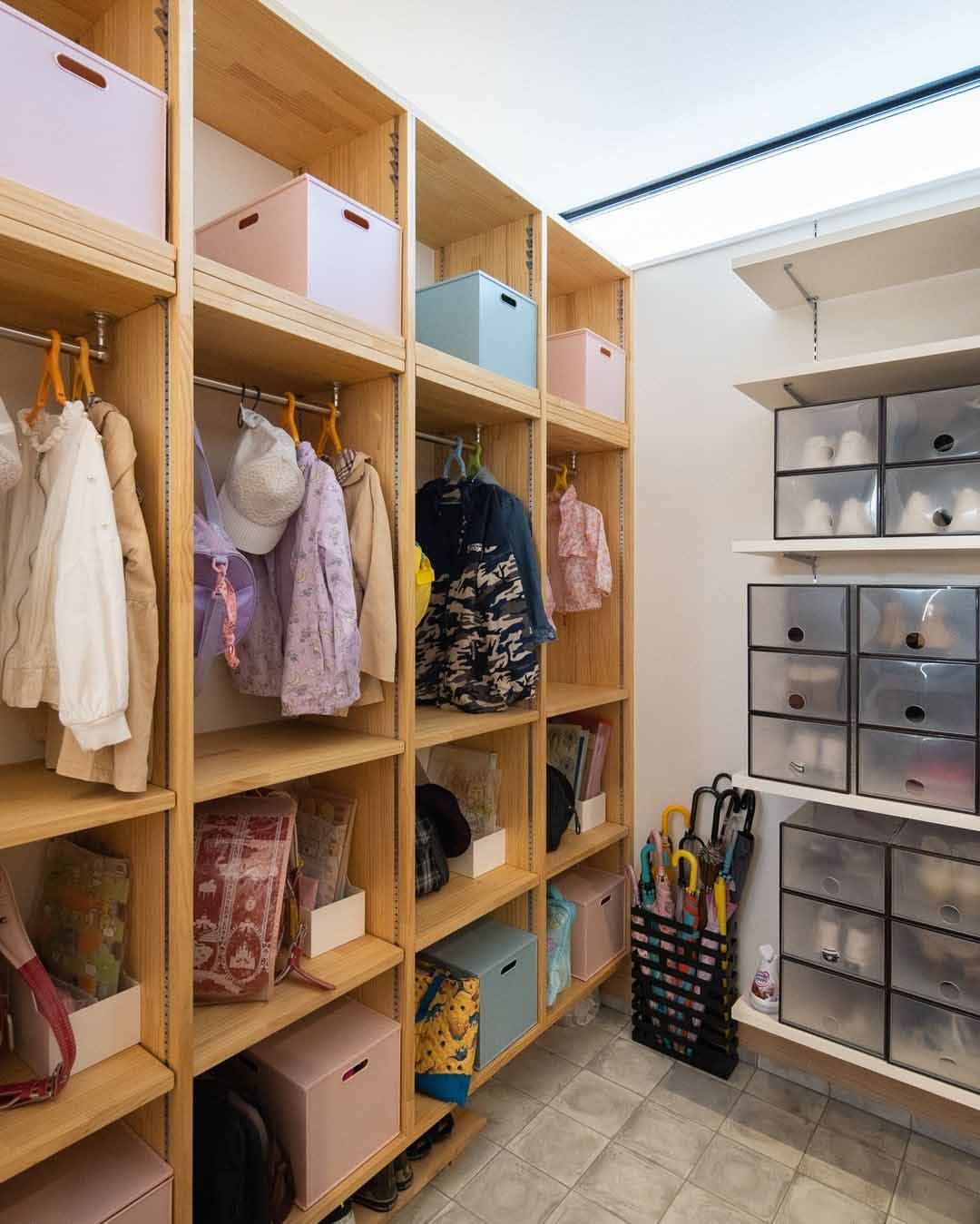 Image source /INSlSolaye.life
The order arrangement of the cabinet is recommended to be
Entry → Shoe Cabinet → Cosmetic Cabinet
, Take off your shoes first, then place your clothes, bags, scarves, etc.
Image source/ins an kantakuma1122
When you want to go out, first take out the briefcase, wear dresses, and then wear shoes. Such a line is smooth.
Picture Source/Ins e HoneST_MAKOTOHOME
Image source/ins t CenturyHome_corp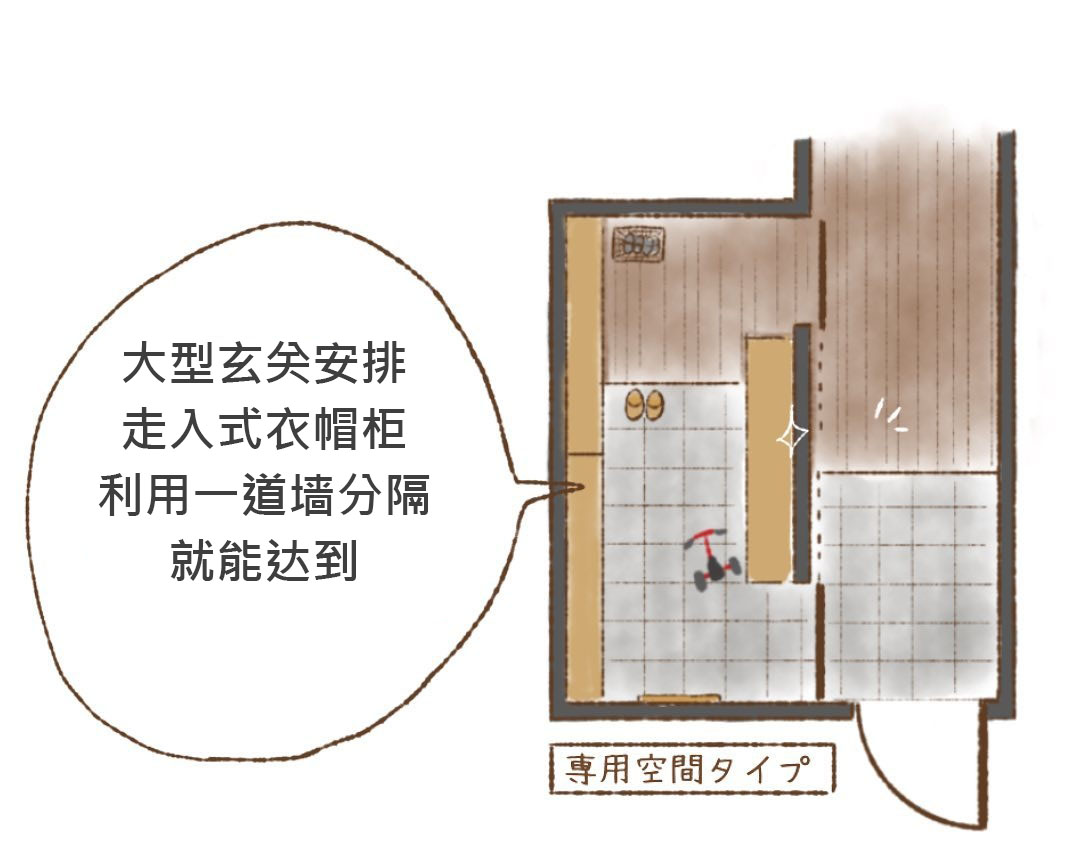 If it is a villa space, the cloak cabinet can also be arranged below the stairs, and the space will not occupy too much area.
Image source/ins at katsumi_jyutaku
It doesn't matter if you have a small space in the home, there is no excess space to arrange an independent cloak cabinet, you can use a ready -made cloak stand for storage. It is recommended to choose a cloak rack with a rod and shelves. The heavier official document can be stored on the shelf. Not only is it convenient to get it, but it can also avoid hanging the bag deformation.
Image source/ins u ekurashi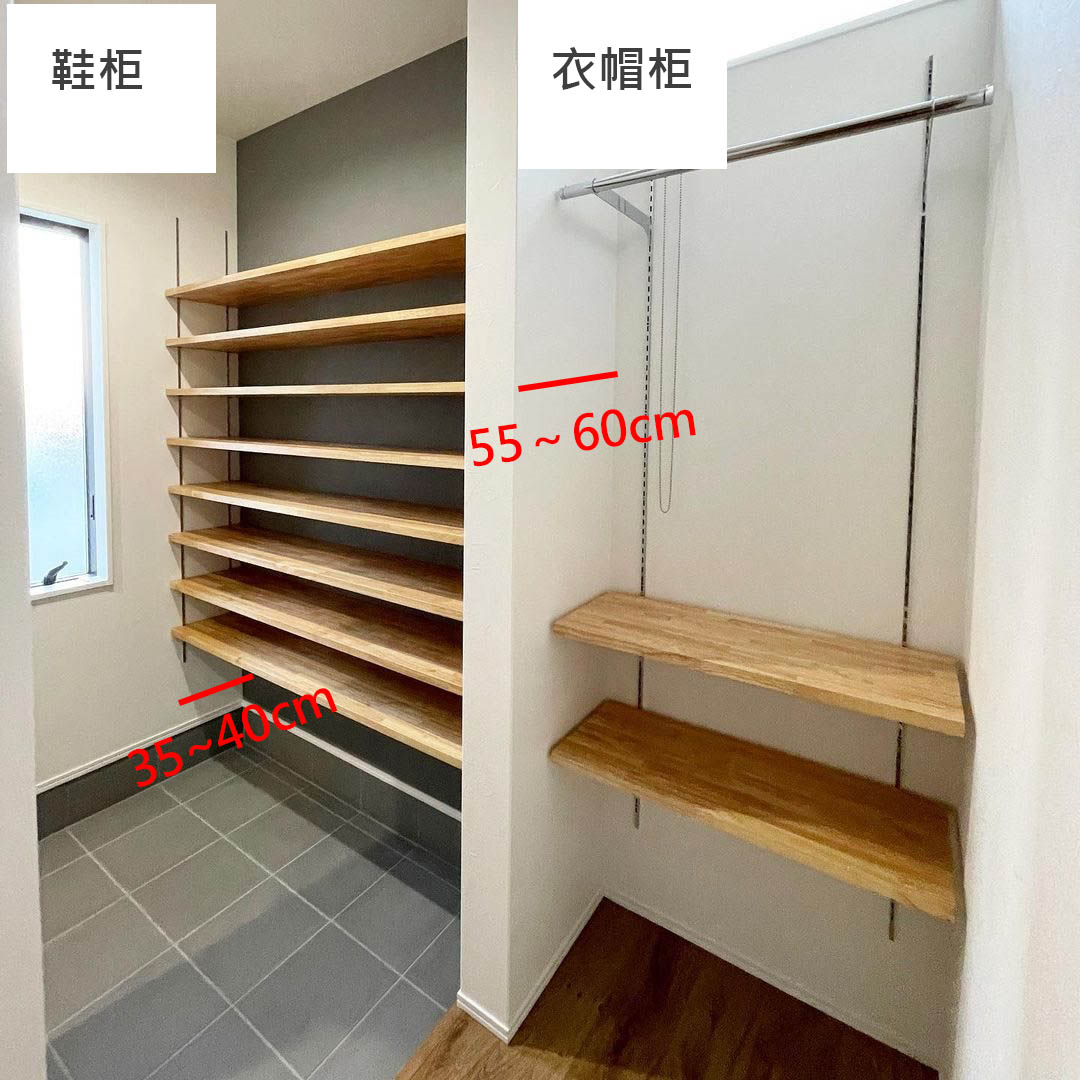 You can also add additional hooks and rods along the wall and smallpox. It is also a simple and practical method. It does not take up space. It is suitable for single or two small families for single or small families.
Image source/ins p papamamanhouse
Image source /INSsoneHome.hamamatsuu
In terms of size design, the separation of shoe cabinets and cloak cabinets will not waste space. Generally speaking, the depth of the shoe cabinet is only required
35 to 40 cm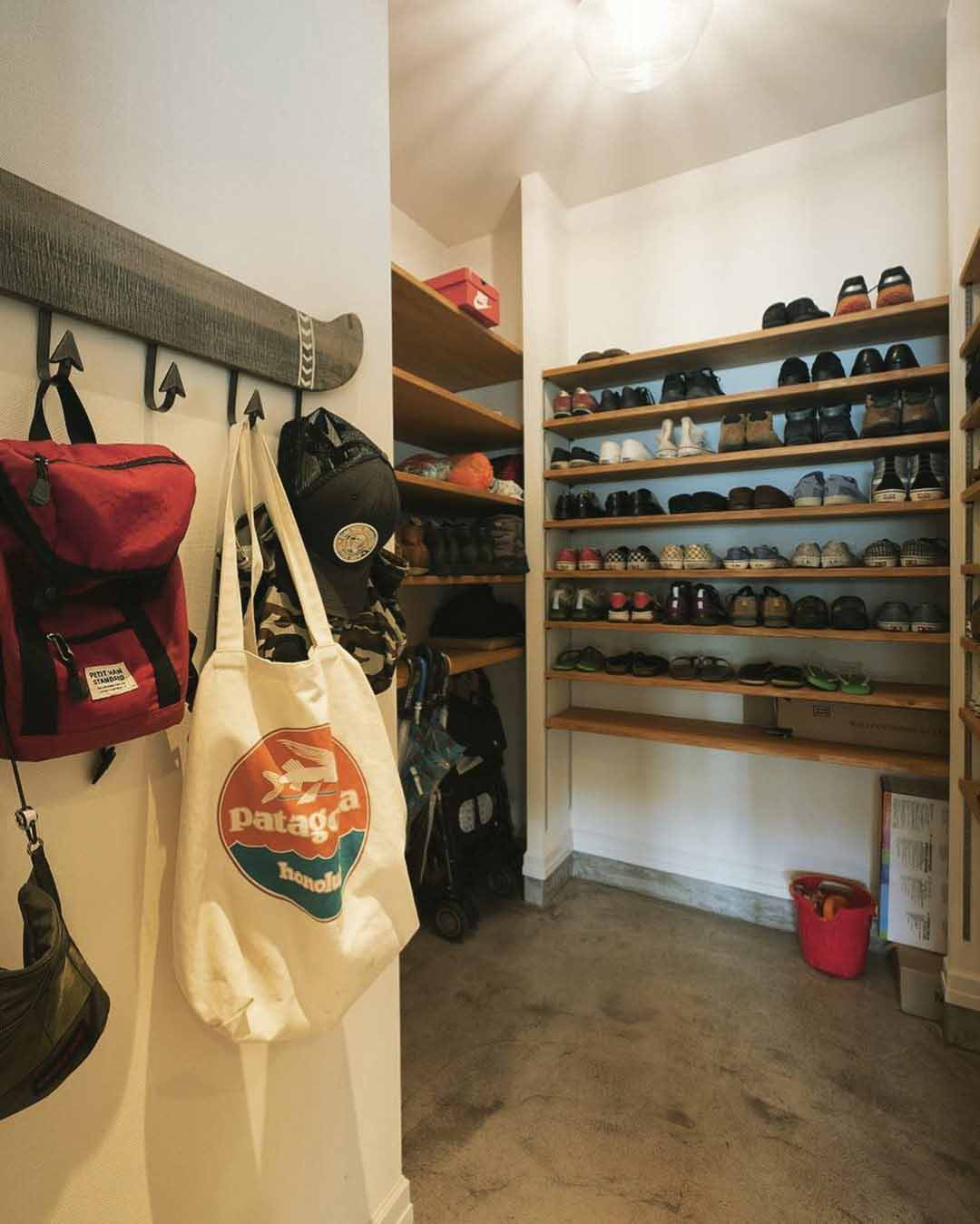 There must be at least the wardrobe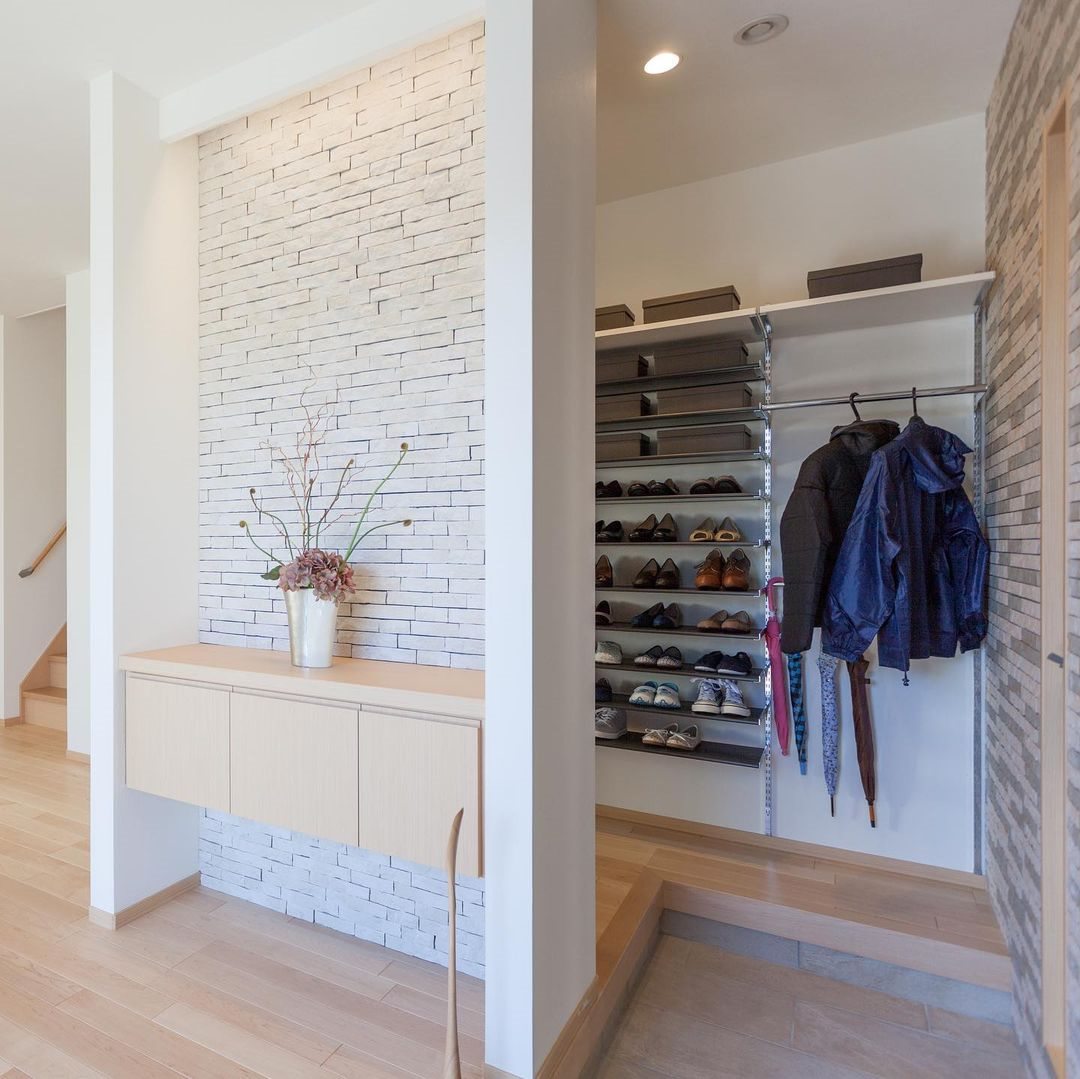 55 to 60 cm
Essence
Image source/ins i Morikawajyutaku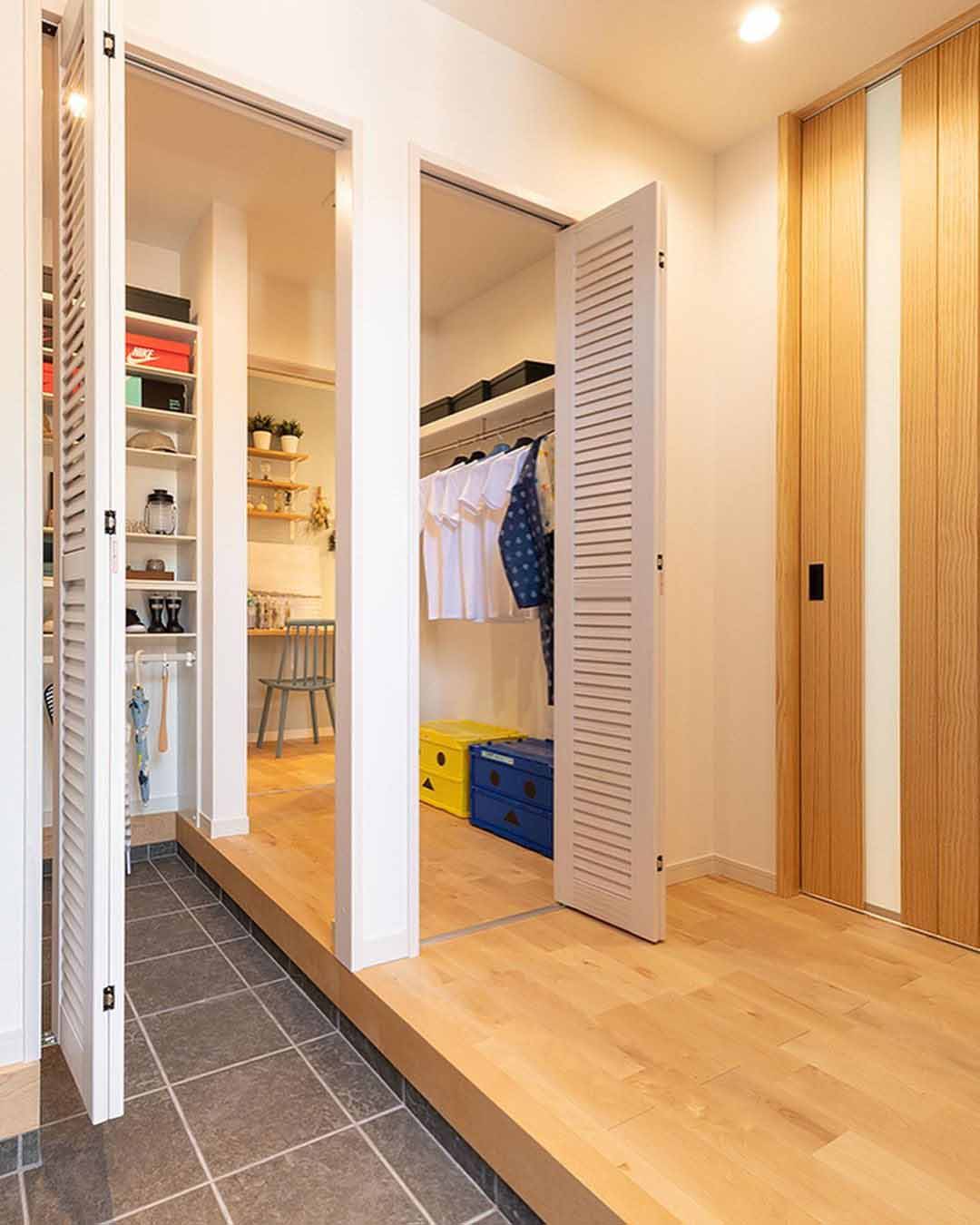 Image source /inslall.in.house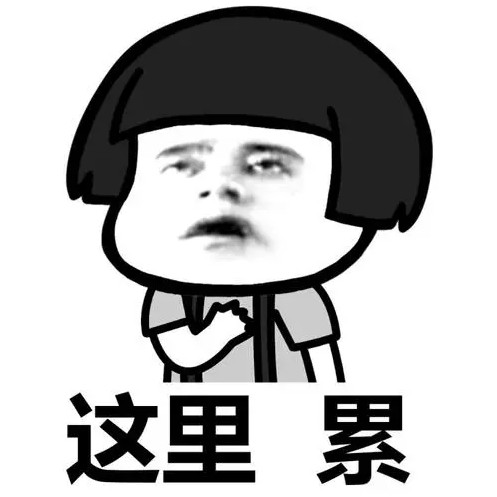 If the shoe cabinet and cloak cabinet are arranged together, it is usually made by the size of the cloak cabinet. In this way, the shoe cabinet will have more space, but it is wasted.
Image source /insuy.uuuu3
Second, shoe cabinet, cloak cabinet merger
If your porch has no room to put more clothes cabinets, don't worry, you can also modify the original shoe cabinet and make the shoe cabinet and cloak cabinet combined.
Remove the original shelf and set up a rod settings, there is more space that can store clothes.
Image source /insomnaomin.home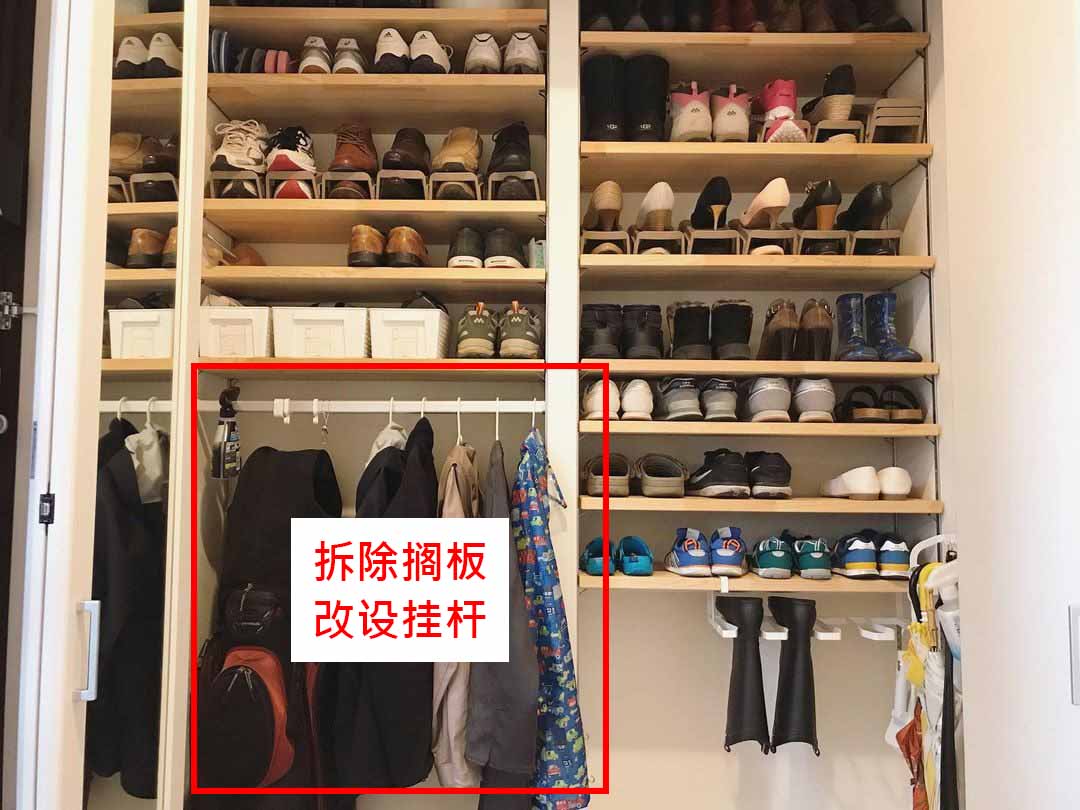 Image source/ins a draw_a_line_heianshindo
Suggestion arrangement of clothing storage
120 to 160 cm from the ground
In between, this is the golden height of the storage. It can be taken naturally at both hands or reaching out, and it will not look too hard.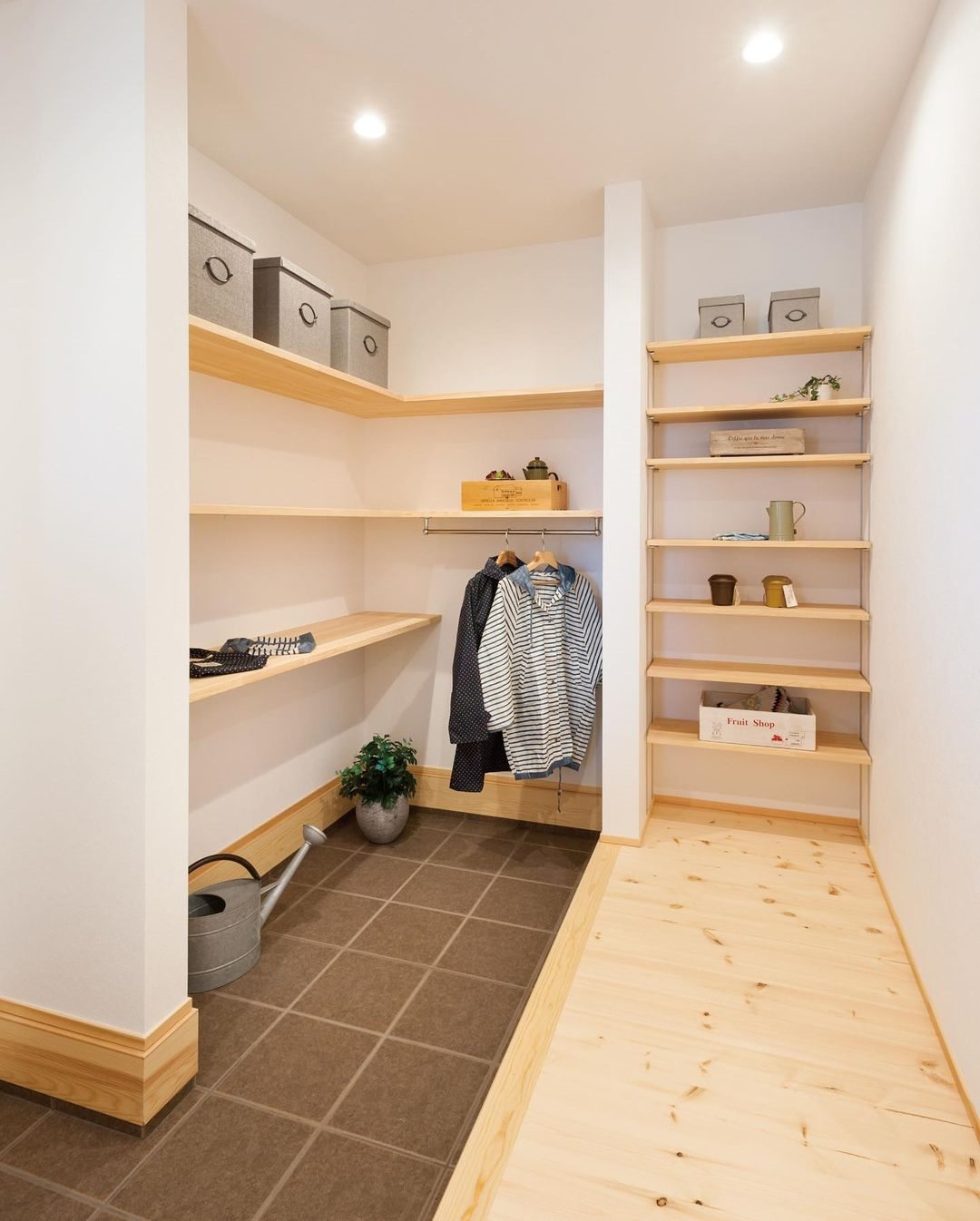 Picture Source/Ins el Coelisaa
Image source/ins i thismouse_ht
However, the problem of the cabinet's size was mentioned earlier. If it expands the hat cabinet from the shoe cabinet, the depth of only 40 cm of cabinets is absolutely not unsatisfactory. Japanese housewives provide two solutions here.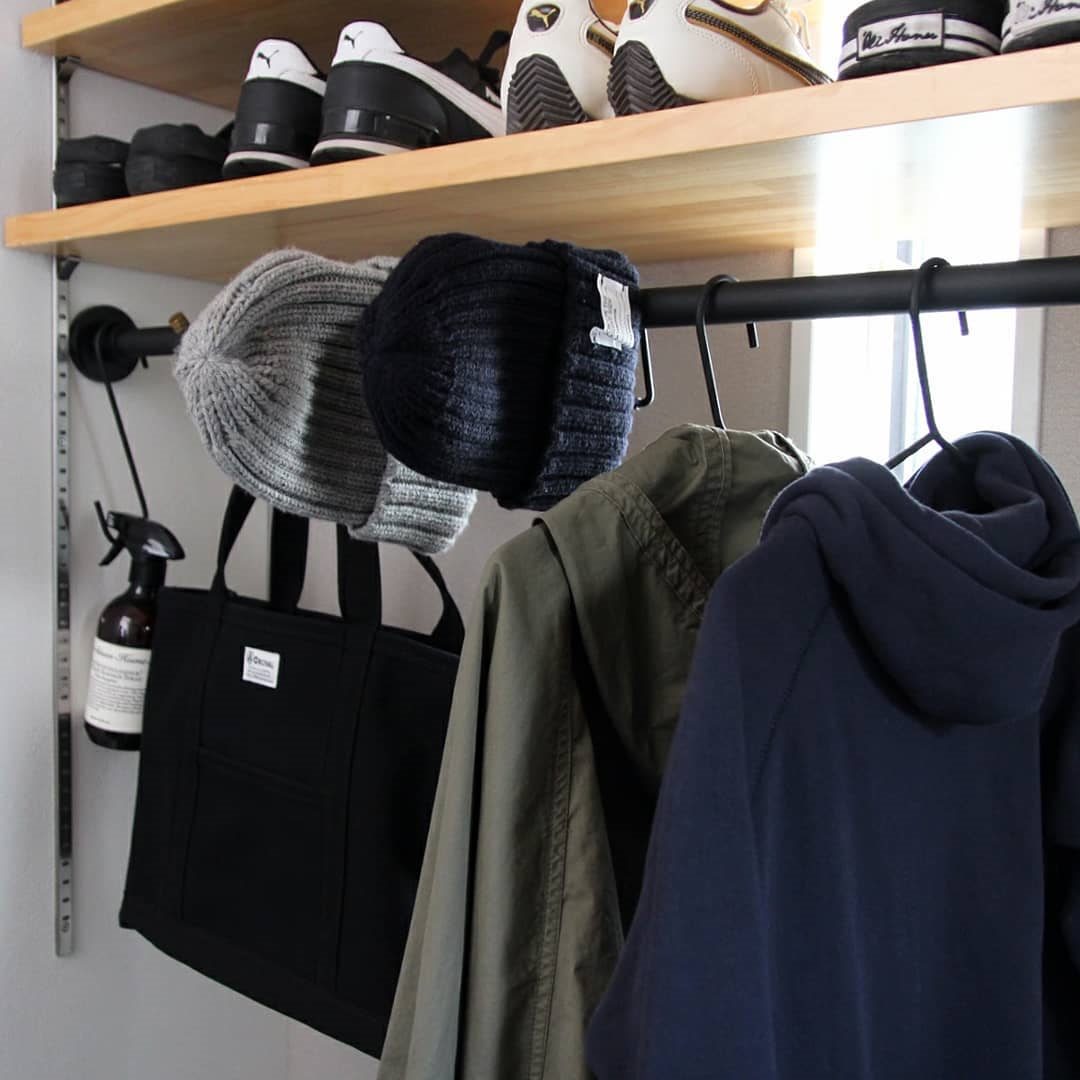 Solution 01: The clothes are changed to a positive storage
Instead of using a telescopic hanger and changing the clothes to a positive storage, it can solve the problem of not deep the cabinet, and it can also maintain a certain amount of storage.
Image source/ins c Sacchaan00home.
Solution 02: L -type storage is adopted
Change the shoe cabinet and cloak cabinet to
L type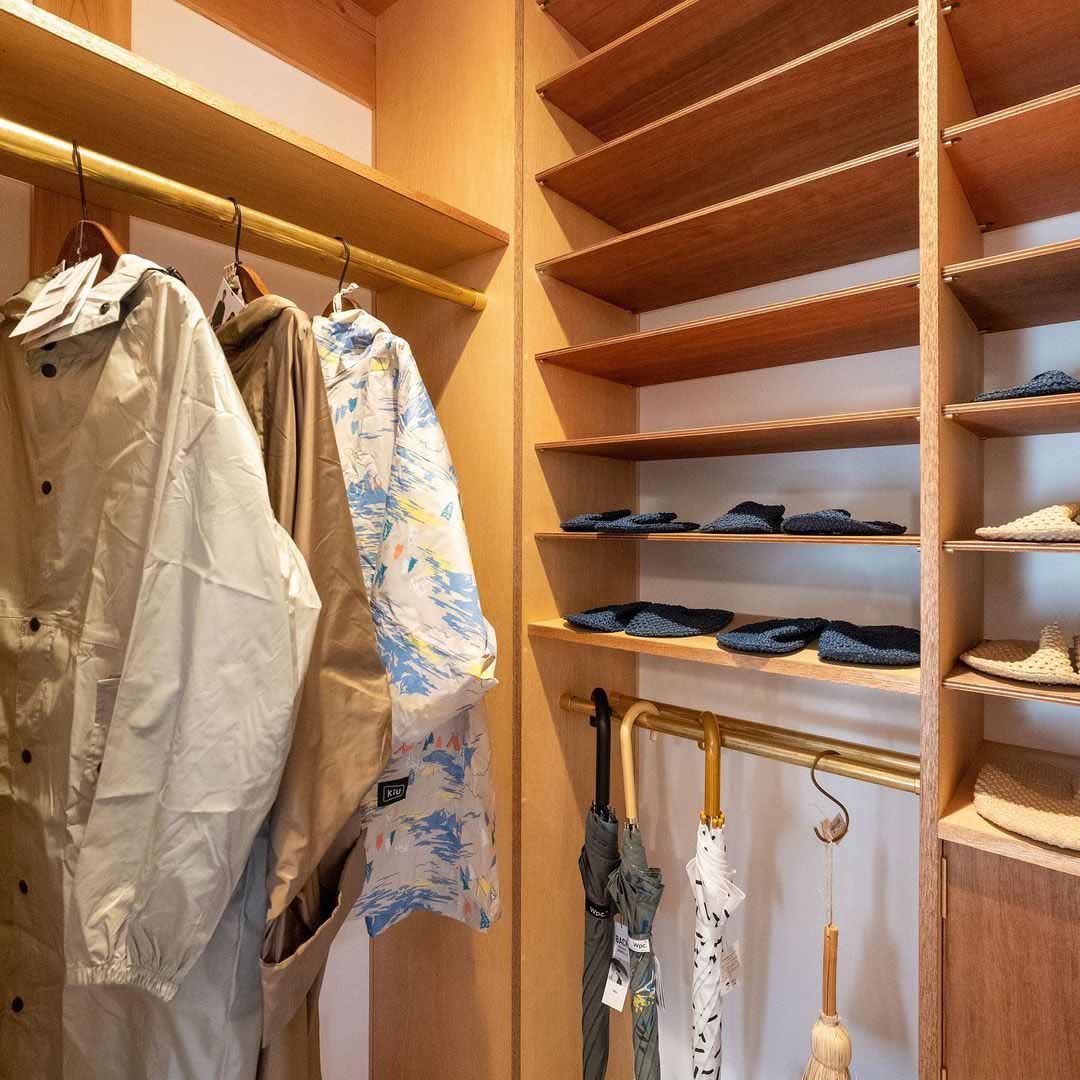 The configuration, each independent settings and hanging rods, can not be disturbed.
Image source /insmhmm.home
The combined design also has the problem of shoes odor. It is recommended to arrange small ones
air purifier
or
Venti
, Strengthen ventilation in the cabinet to avoid stuffy.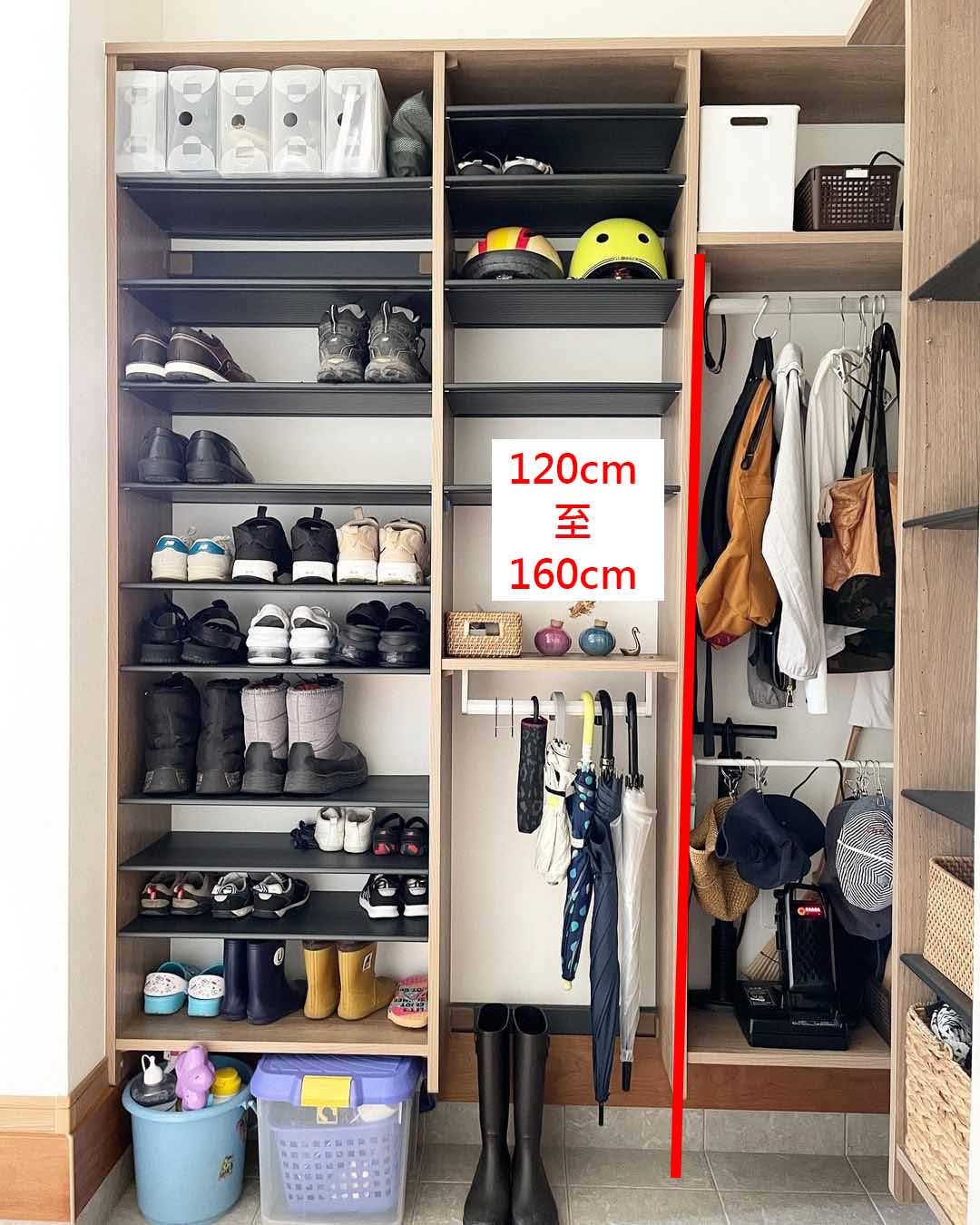 Image source/ins y Toyotahome_fuji
Third, enter the shoe cabinet+cloak cabinet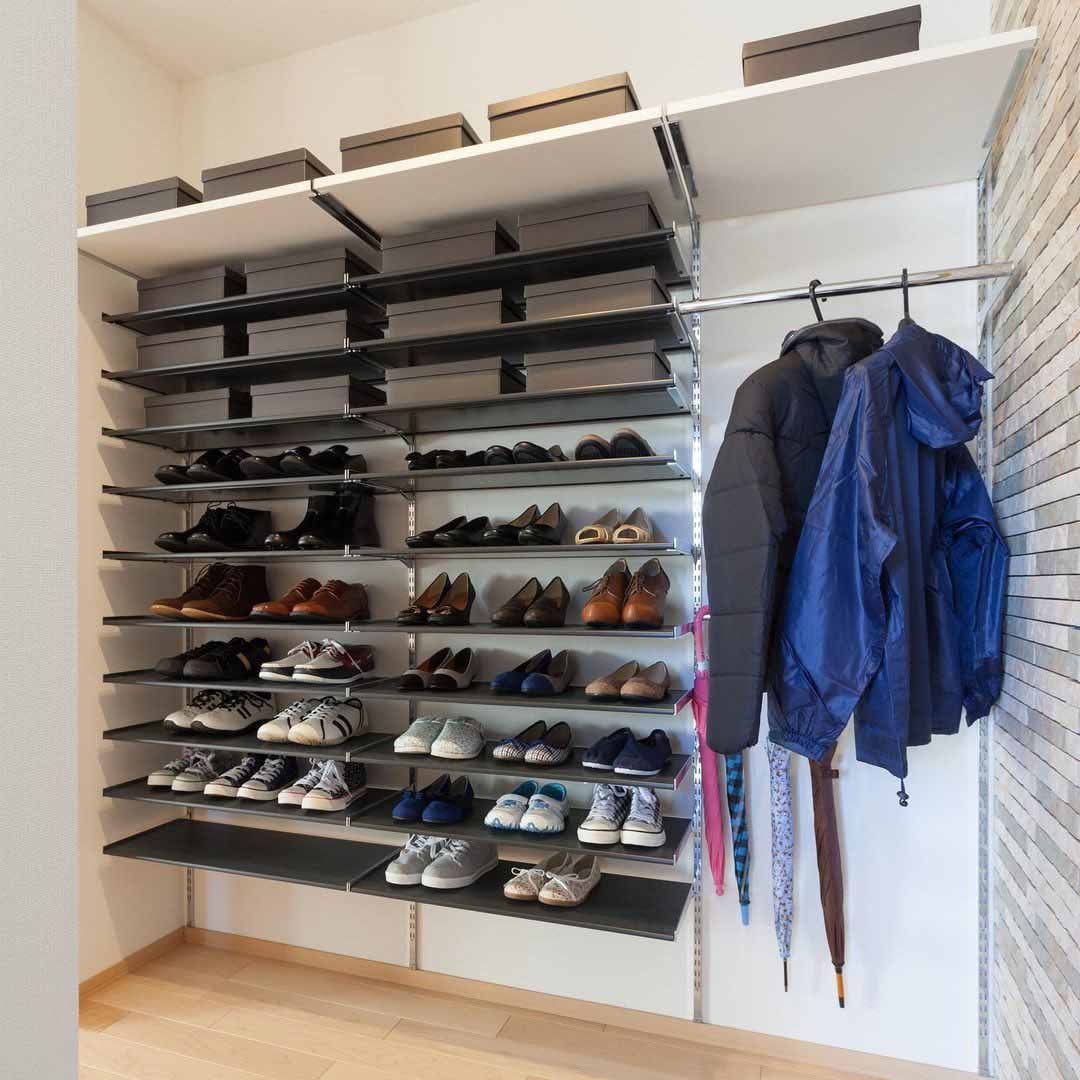 When the porch space is wide enough, Japan often arranges into a shoe cabinet+cloak cabinet. It can be separated from the storage space by separating through a wall.
Due to the sufficient space, the clothes and shoes are stored together through the design of the shelf.
Image source/ins a yamatojk_kyotominami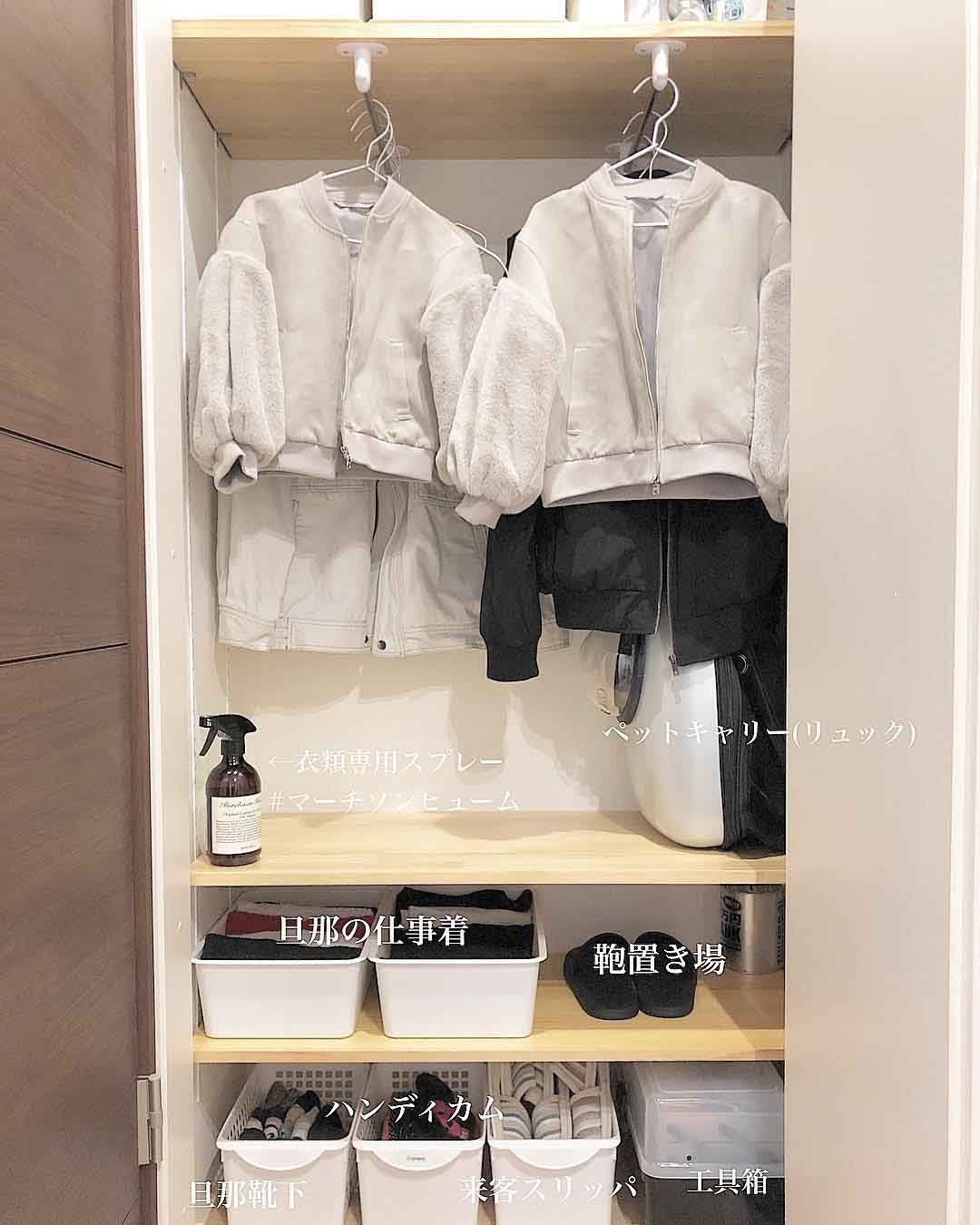 Image source/ins s hashimotohome_official
In addition to storing shoes and clothing, it also provides a large amount of stored appliances and daily necessities, such as bicycles, strollers or outdoor sports products.
Image source/ins c Technohomeakita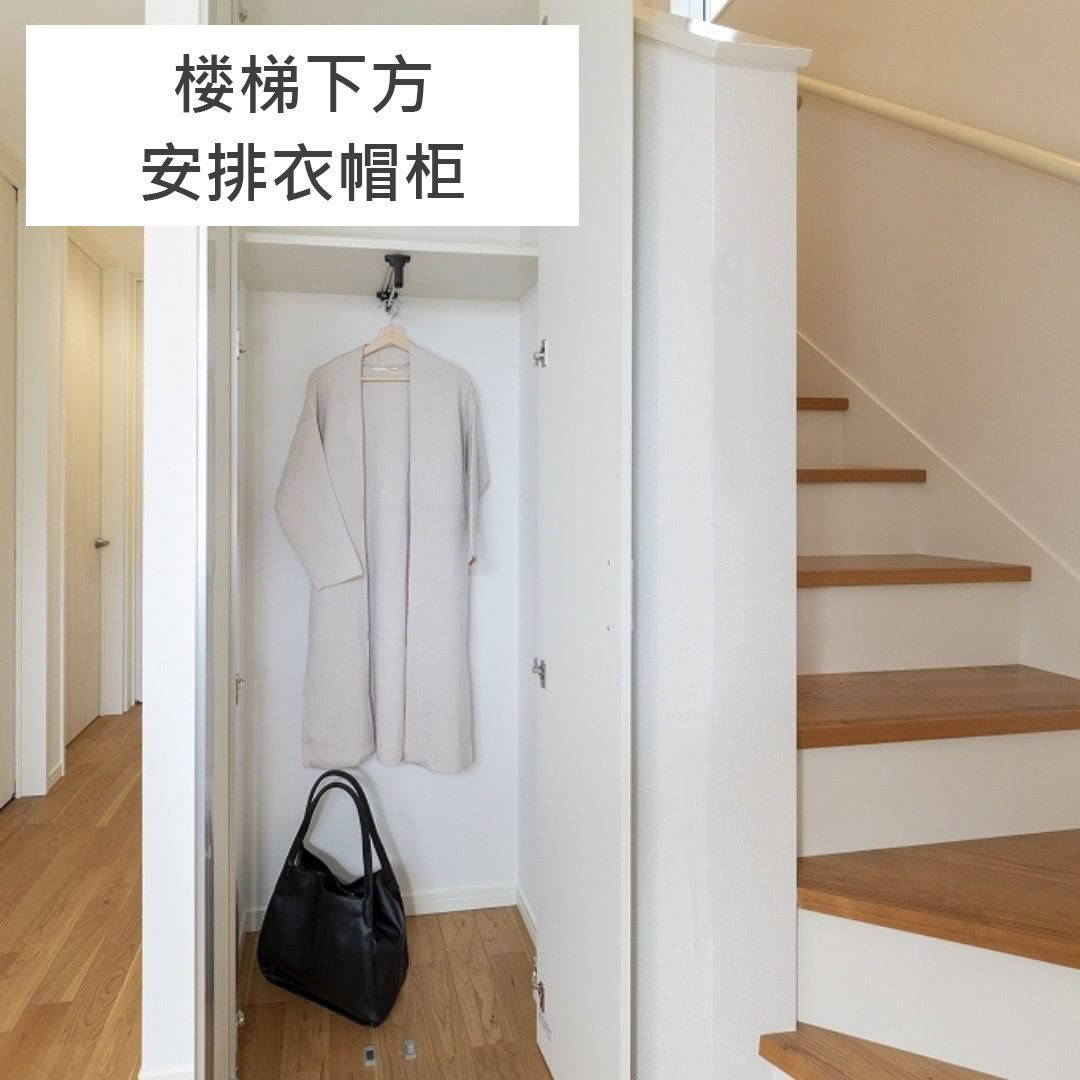 Image source/ins o youhouse__daiyuu
The above is the practical design of Japan's porch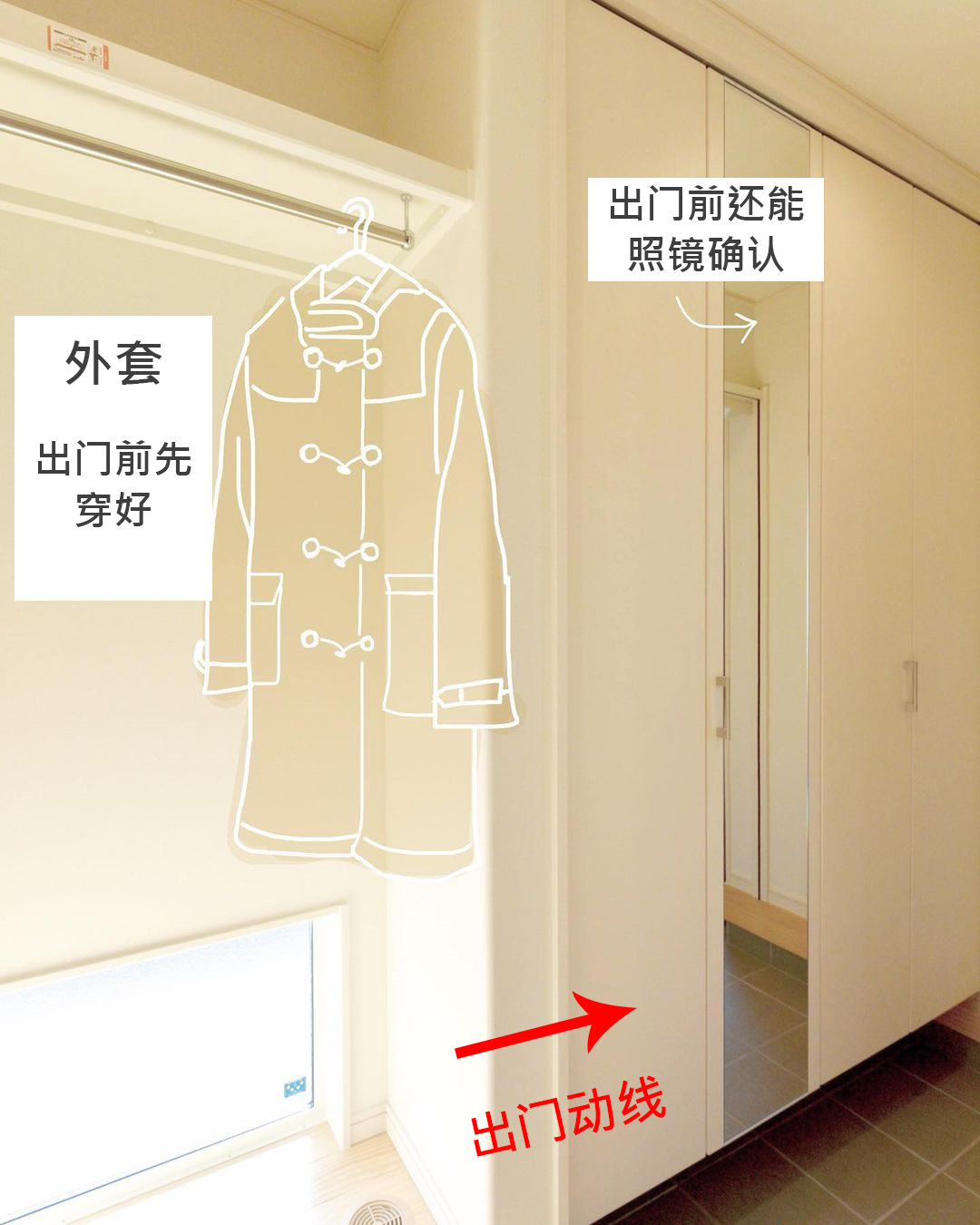 By adding one set of a set of hatcases to storage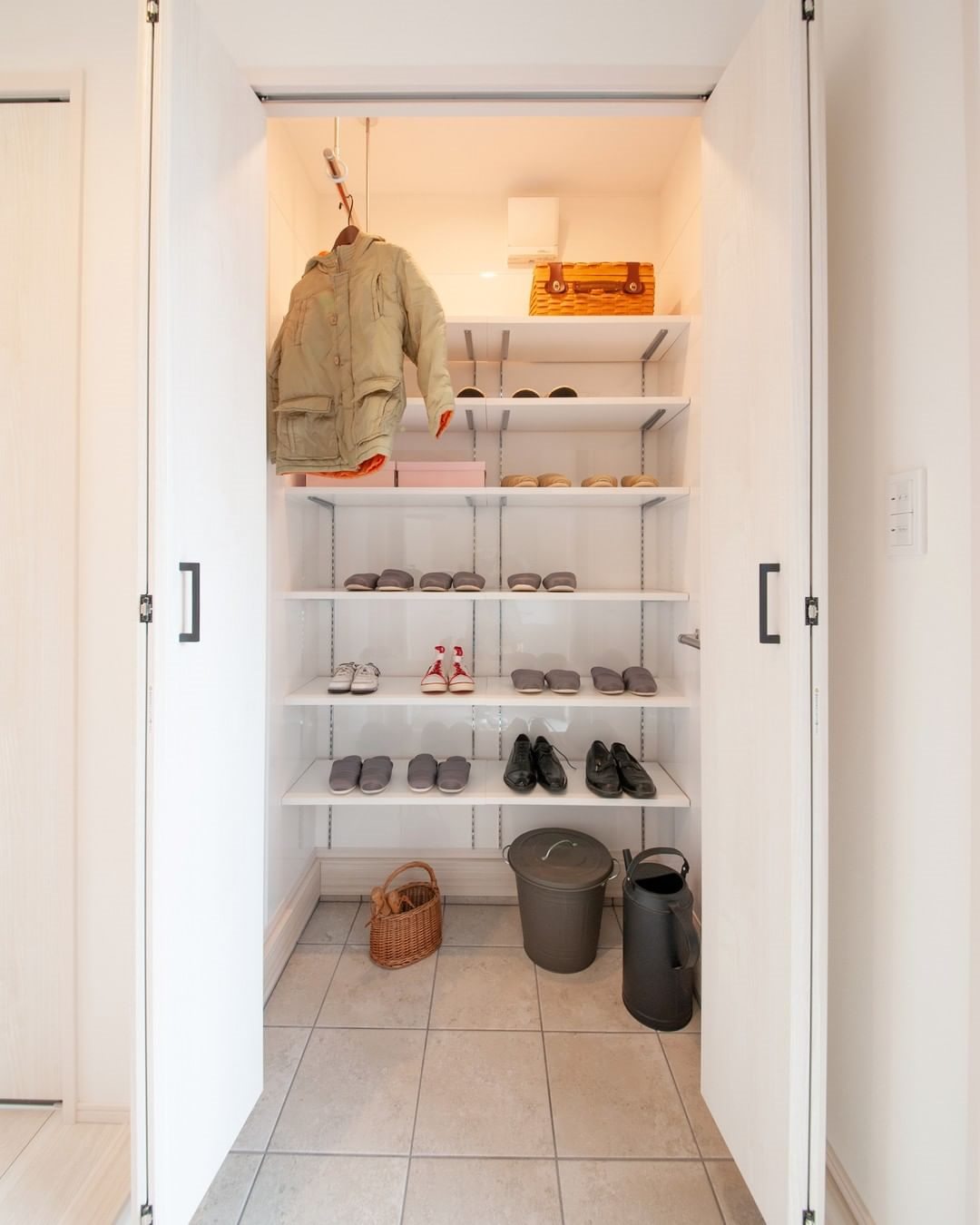 Make entry storage easier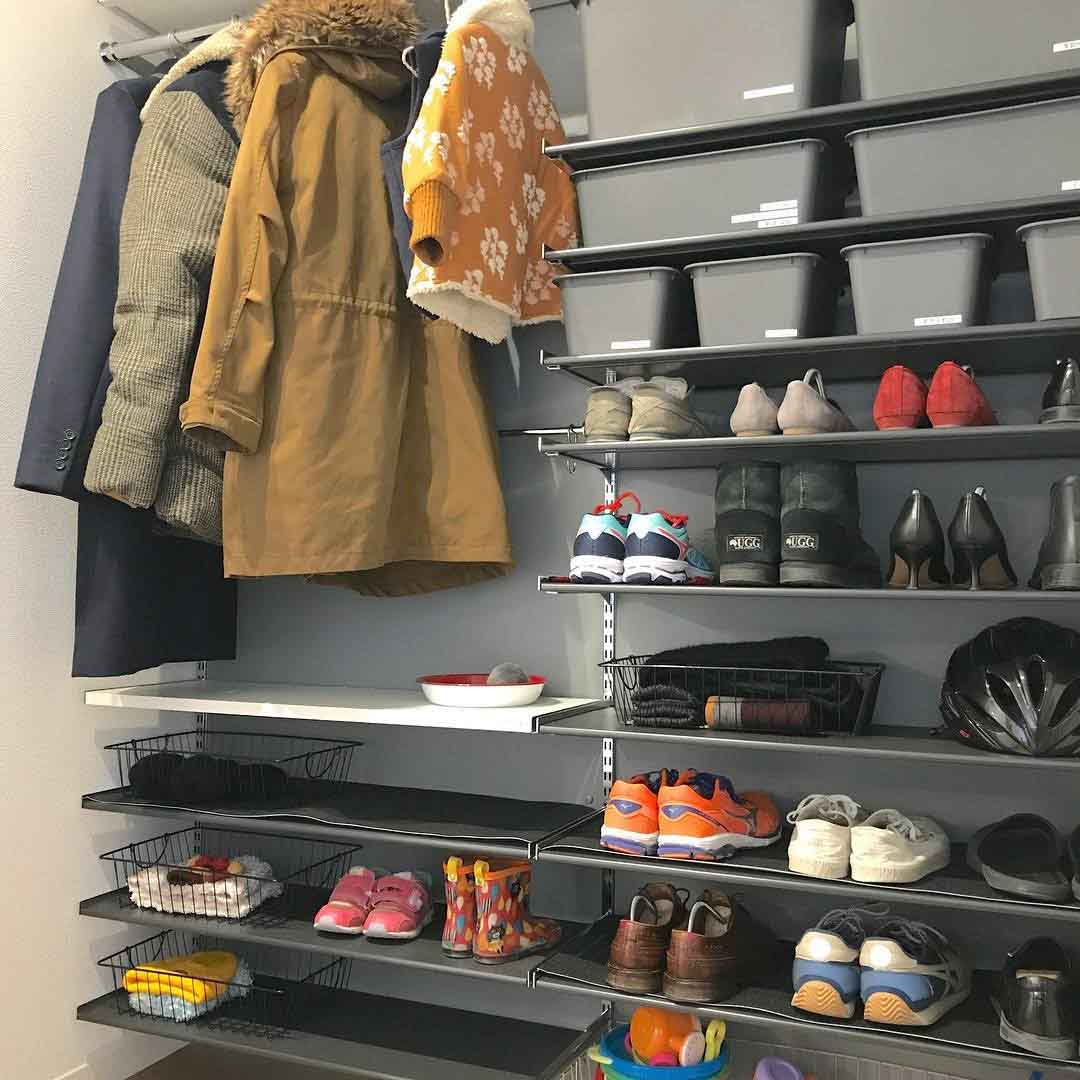 ##
#收#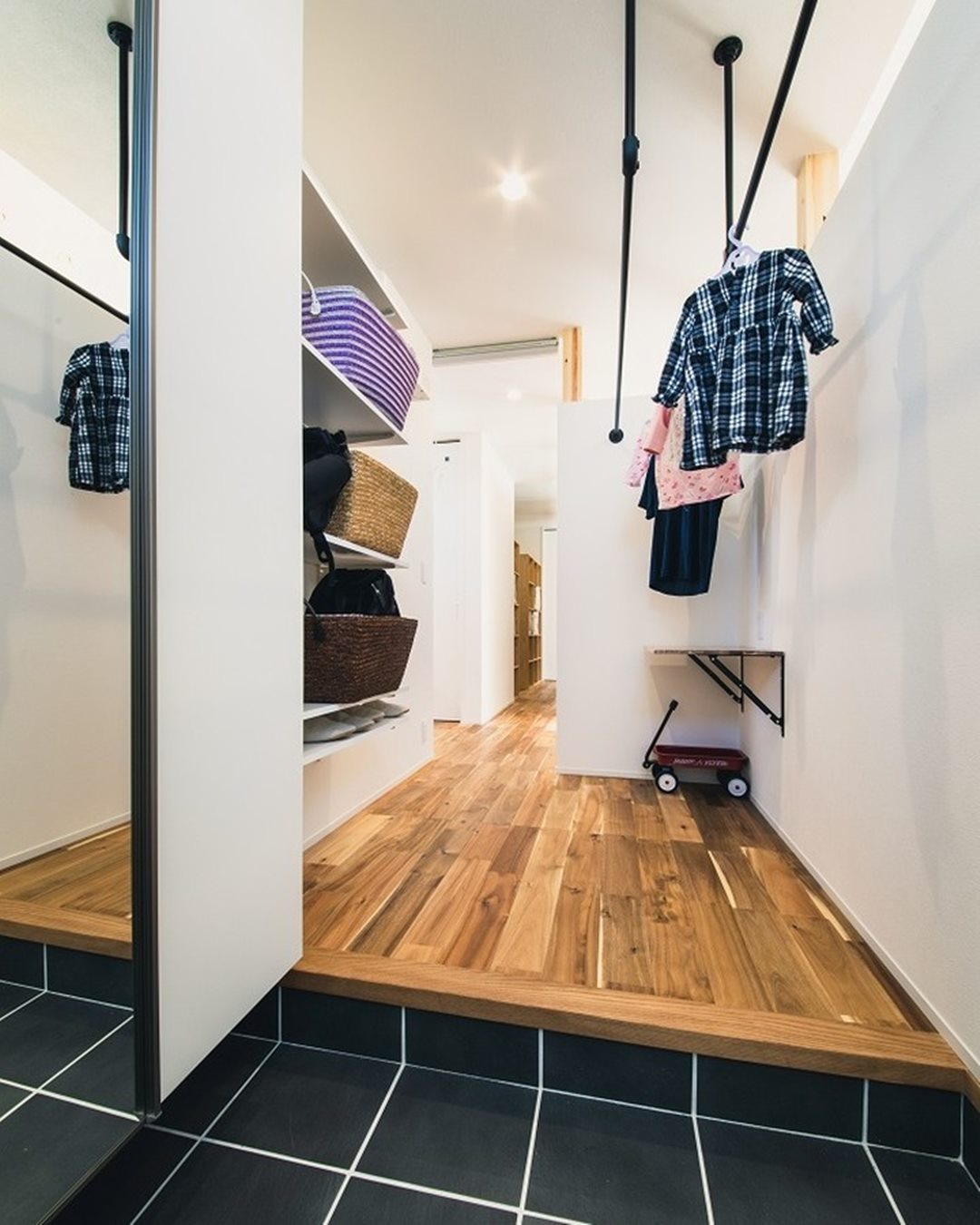 #生活 生活#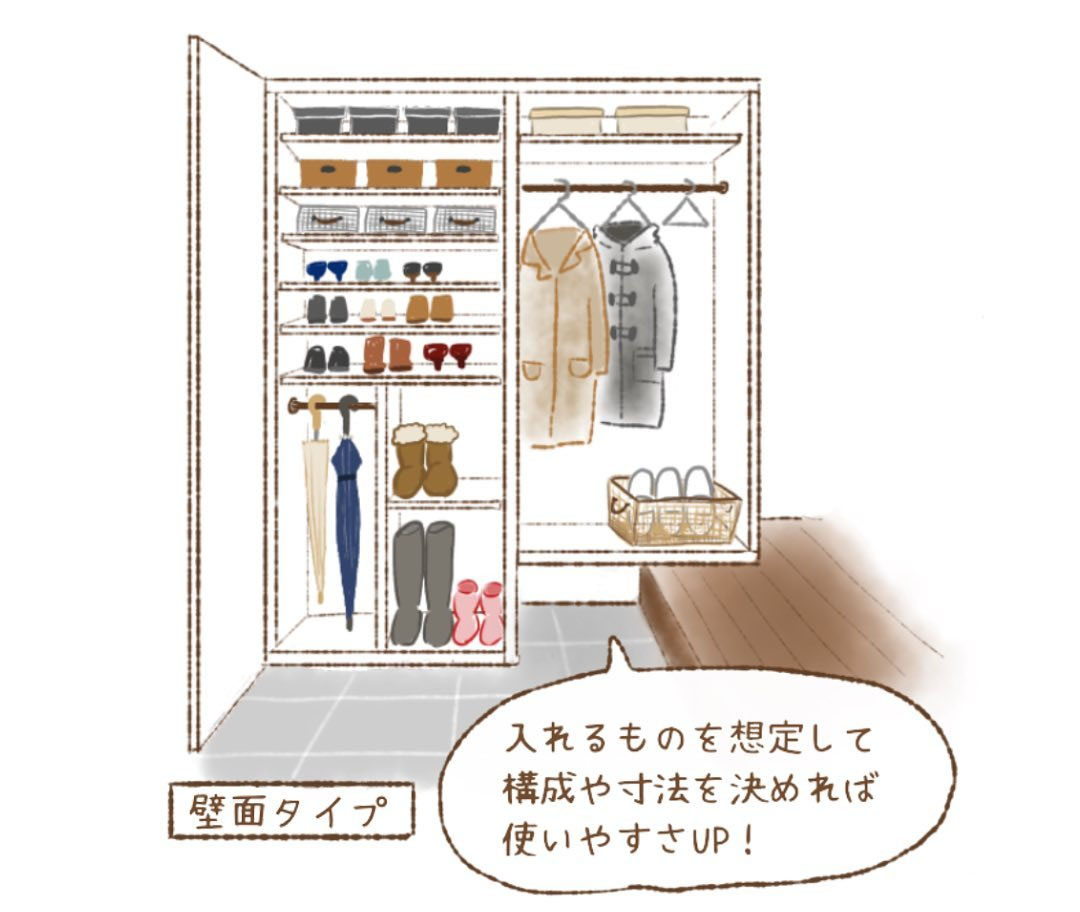 #改#
#Japan#
Good article recommendation
Why can't I dry clothes in winter? It turns out that these steps are less! 8 tricks make dry clothes 10 times faster
Stubborn dirty clothing is difficult to clean? Japanese housewife 7 tricks high -efficiency laundry tips, clothes are dirty and white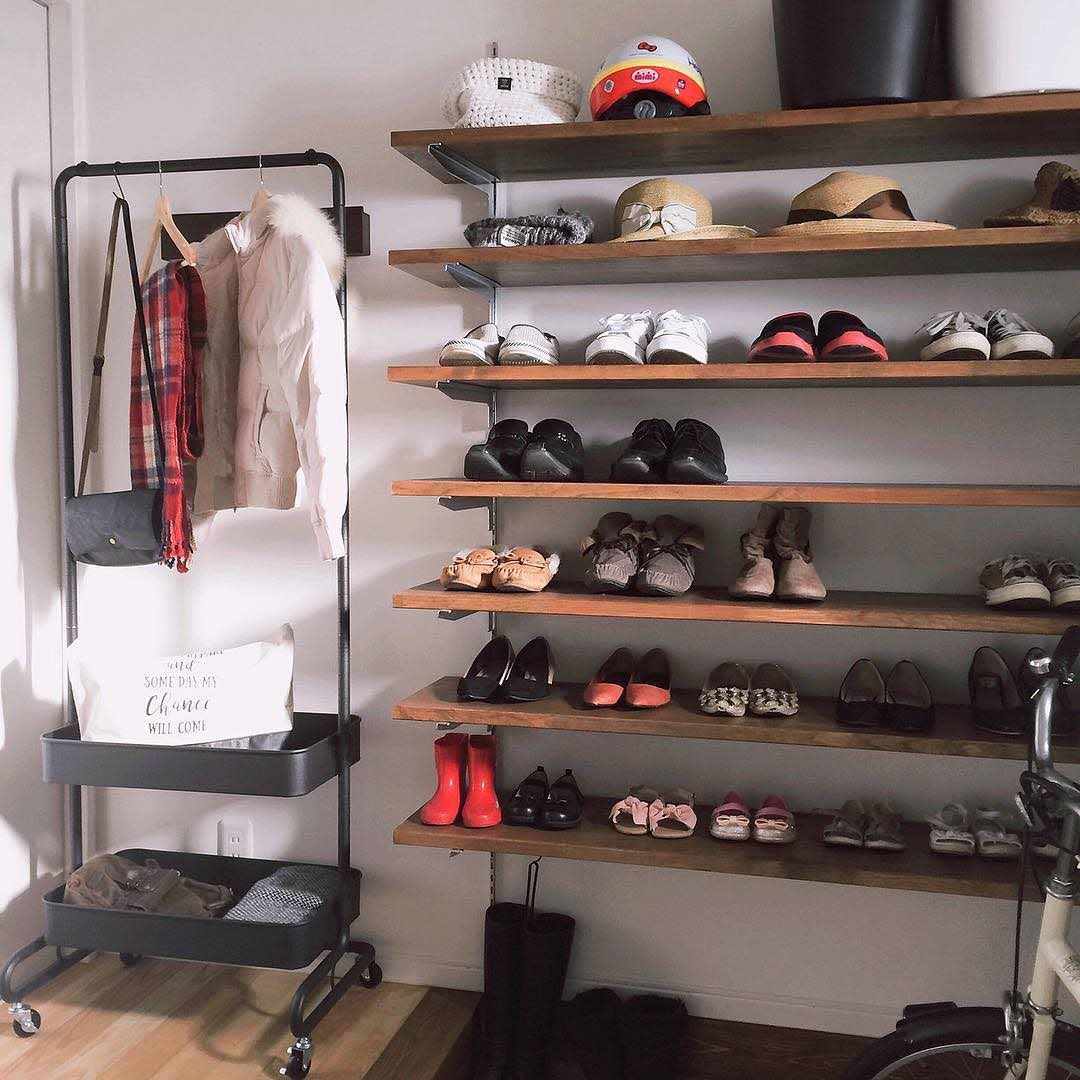 The most discarded tool for the kitchen, the dishes are the first! Occupy the space is easy to mold, it's too thunderous
Image source/ins g ougikenchiku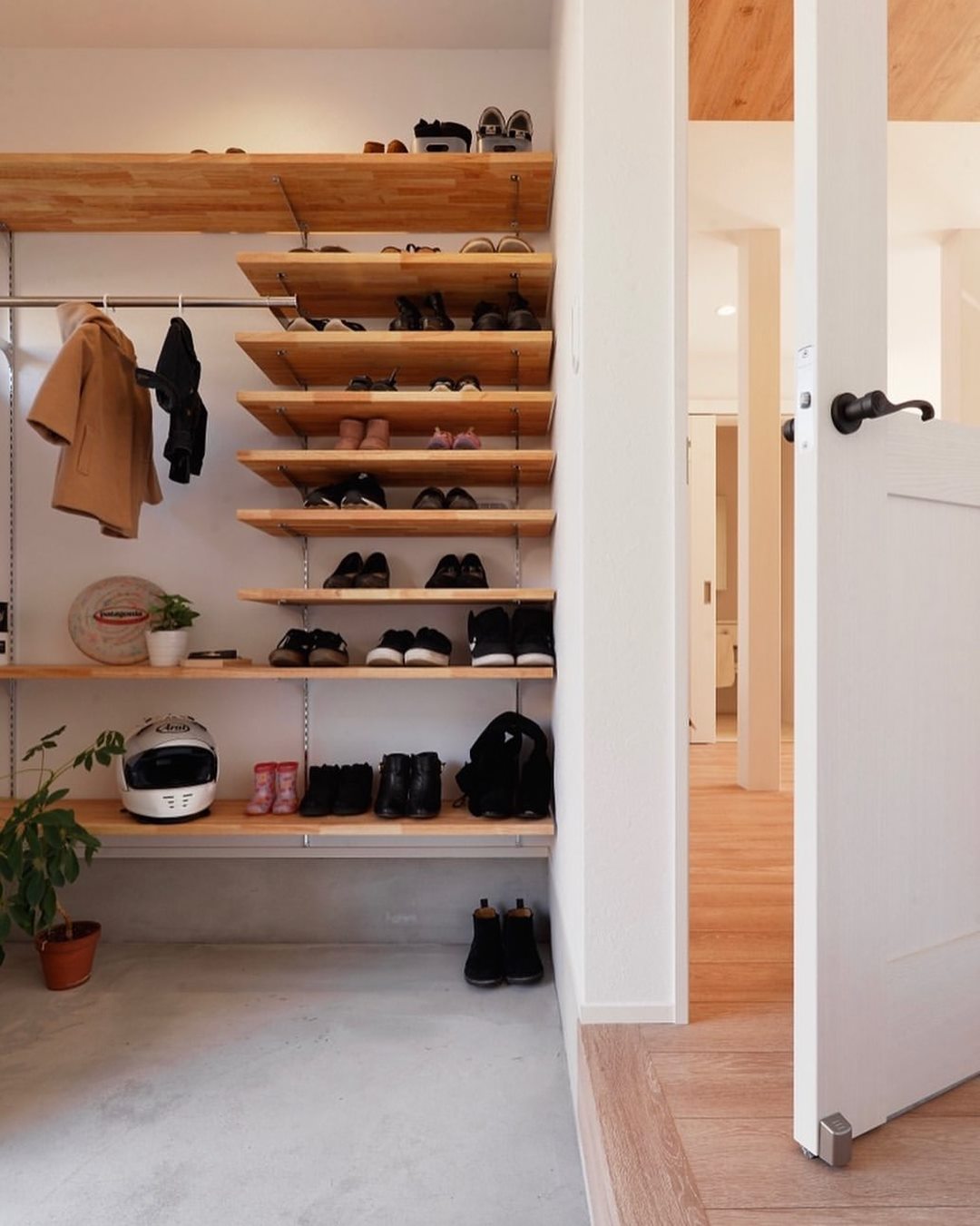 Image source /INSlSolaye.life
Image source/ins y Toyotahome_fuji