Kunshan
Kunshan City under 9 towns and 2 districts:
Yushan Town, Basheng Town
As well as
Zhou City Town
Lujiazhen
Huaqiao Development Zone
, Dianshan Lake Town,
Zhangpu Town, Zhouzhuang Town
, Qianyang Town, Jinxi Town,
Development zone
It turned out to be called the Sini Commune. Lujiazhen (葭 得 (() has a reason for the reasons, and it is said that there is a papaya in the territory of Henan called 箓葭 箓葭 箓葭 (now known as Huangni) or the reed in the country. Zhenzhong Street was originally a Hetang bang, and long grass, which is a famous village.
Good children, Maxxis, Maggis, and Restaurant; Lu Jia takes childlike fun as the theme, and is guided by the integration of humanities in the city;
Kunshan Jiaxin Clothing Factory Store (Address: No. 1718 Hua'an Road, Kunshan City); Peixin Factory Store (No. 60 Youyi South Road, Luyang Town); Factory inventory store (70 meters southwest southwest of Lujiabang North Road, Kunshan City); Kunshan; Kunshan; Kunshan; Weiren Clothing Super Factory Store (No. 99, Luofengdong Road, Lujia Town);
Zhangpu Town:
Set: Da Shi Street Office, Nangang Street Office
In the Song Dynasty, it was named after forming a town, and the "Zhangpu" inner rivers was named. Jinhua Village North Huaxiang bacon; Jianghang Village; Da City Farmers Market (Kunshan Shiren North Road).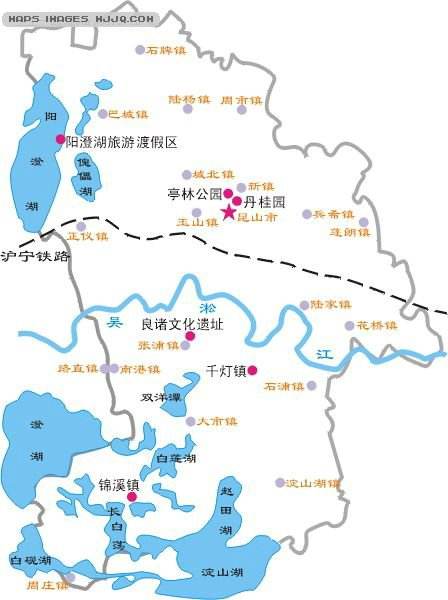 Zhouzhuang Town:
In the first year of the Song Yuanyou, Zhou Guanfeng Di Gonglang was set up here. The tunnel is known as Zhouzhuang and has been used to this day.
Xiao Dianhu Modern Fishery Industrial Park, Zhongke High -tech Entrepreneurship Service Center, Xiangcun Qizhuang is a different homestay of Zhouzhuang,
Basheng Town:
Set: Zhengyi Street Office, Shipai Street
According to legend, Dayu's achievements, once the king of Baba was here, and called the city of Baba. Yangcheng Lake hairy crabs, Bacheng grapes, Bashuang rice; peach village in Longtanhu Village, Bacheng;
Cashmere product factory store; polar cashmere clothing (No. 1588, Xiangshi Road, Bacheng Town (Kunshan Minfei Clothing); Yishang Cashmere Nothing Factory (No. 66 Shipaiji Road Yishang); Kunshan double -sided cashmere coat factory Shop (Bacheng);
Yushan Town City:
Settles: Chaoyang Street Office, Tinglin Street Office, Baolu Street Office, Chengbei Street Office, Tongxin Street Office, Fengjingyuan Street Office.
Kunshan Yangcheng Lake Science and Technology Park; youth entrepreneurial park on both sides of Kunshan; old names include Renmin Road, Darunfa, Ou Shang, Parkson; newly opened Xicheng Back Street, Dayu Bay Lake Bin Fengchang Commercial Street;
Tiangetan Direct Sale Store (No. 1068 Foxconn Road); Yuhua Siyu Factory Store, bedding (No. 1911 Shuixiu Road); Metropolitan Sunday Factory Store (No. 1068 Foxikang Road, Yushan Town); Lane Pu Road 88);
Set: Cao An Street Office
Internet celebrity "pyramid" –
EGEME Brand Alliance Factory Store (50 meters northeast of No. 1288 Honghu Road, Kunshan City); Kunshan Ke Nisi Clothing Co., Ltd. (Matang Road 6); Direct Sales Store, Titanium Magnesium Clothing Company (No. 1186, Pengqing Road, Huaqiao Town);
Weekly:
Set: Xinzhen Street Office (formerly Luyang, Xinzhen, Zhoushi merged)
Wanda Shopping Plaza, Mustang Du Culture Center; Zhendong Overseas Township is the only overseas Chinese hometown in southern Jiangsu and the most concentrated villages in the Republic of China in the southern Jiangsu region.
Silk Cashmere Factory Store (60 meters South, No. 375 Kunjia Road, Kunshan City); double -sided cashmere coat factory store (near 55 Pengxi Middle Road, Kunshan City); No);
Economic and Technological Development Zone:
Settles: Changjiang Road Sub -district Office, Qingyang Street Office, Zhonghua Garden Street Office, Bingxi Street Office, and Panton Street Office.
From the Golden Eagle, Shimao, the first Outlets to the summer driver's commercial center;
Wanyuan brand soy sauce. The traditional sauce product production process of Pongang Food Factory, the rattan woven technology of the Pomonor Tengtu Factory
11.8 kilometers around the lake avenue; the ancient ginkgo tree of the King of Jiangsu Tree King ", legend is legendary to be planted by Sun Quan's mother. Ducheng site;
Thousand Light Town:
Set: Shipu Street Office
Thirty -six bridges, seventy -two kiln, Zhu Dadian brick kiln cultural museum; Xiemaqiao Village, Qiandeng Town;
Food: "There are Bacheng hairy crabs in the north, there are Shipuquan feasts in the south", Ishipu lamb (Shipu Village mutton shop, Shipu Old Street).
Jinxi Town:
Zhu Bang Village, Zhangjiayu Village
As well as
As well as
As well as
Lujiazhen
Huaqiao Development Zone
, Dianshan Lake Town,